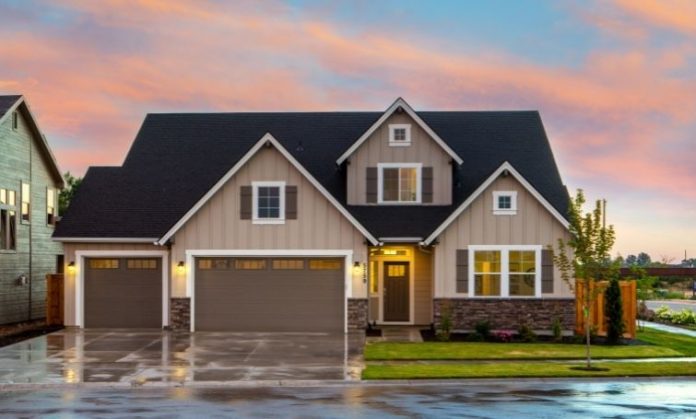 Buying a new home can be one of the most exciting yet stressful times of your life, however, it can also come with a lot of anxiety and hassle. Fear not, we're here to help you figure out what you should be looking for when it comes to buying a new place, so you can focus on the fun and stress less. Check out our tips below!
1. Check For Damp
Damp and mold can be a deadly beast for a home. Not only is it unsightly and can make you sick, but it can also disrupt the structure of walls and ceilings, so make sure that you're not buying a home riddled with pesky spores. Listen to the professionals – Kansas real estate agents will advise you to look up at ceilings and inspect darker patches carefully.
2. Wiring 
Find out how many years old the wiring is and check all of the electrics as you visit the home. Flick all of the light switches and power outlets to avoid expensive rewiring costs further down the line. If you love the house but all of the electrics are in bad shape, you may be able to negotiate a better price for the place. If you know a contractor, get them to check out the home with you.
3. Cracks 
Just like damp, cracks can be a nightmare for the foundations and structure of a house. research the difference between hairline plaster lines and deeper, more problematic cracks. If you're unsure, it is worth taking a surveyor to a viewing with you who will be able to advise.
4. Storage 
Ample storage can be a game-changer when it comes to living comfortably. If you know you have a lot of stuff, look for a place with a garage or lift area to stow away your items safely. Take stock of what you have even if you think you don't have a lot of stuff to store. Things like Christmas decorations, gift wrapping, and extra bedding can take up a ton of space without you realizing it!
5. Water Pressure
Unless you like showering in small dribbles of water, checking the pressure should be high on your priority list. Ask your realtor to run the dishwasher as you run the taps and showers to test the pressure. It may seem extreme but you'll be safe in the knowledge that you can wash your dishes at the same time you're washing your hair.
6. Location 
You may have fallen in love with the bricks and mortar, but is the area the place that is right for you? Be considerate when choosing the location of your home. Perhaps you need vibrant and fun nightlife in a busy city or long for the calm of the suburbs. If you have a family or are planning on starting one soon then look for an area with good schools. Ensure that the place has necessary transport links for work and sits in a comfortable climate for you. There is no point in moving to a snowy state if you hate the cold!
What are your top tips for buying a new home? Share in the comments.