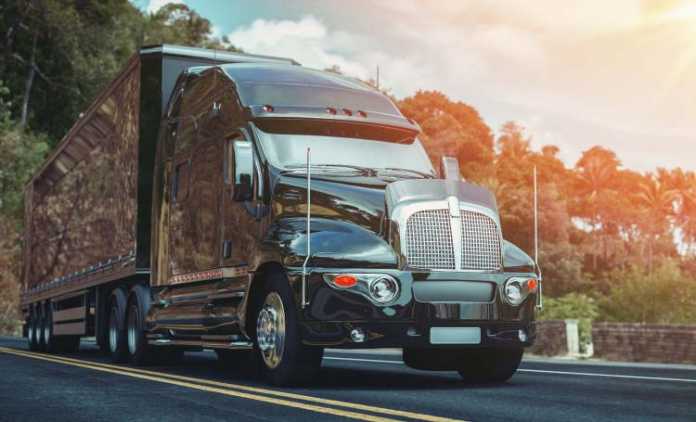 Have you decided to become a truck business operator and owner at the same time? It's true that becoming an owner-operator truck driver can be very daunting. Starting a company is a big decision, for it comes with a huge responsibility, and taking the first steps can be too overwhelming for many people.
With the trucking industry growing at a rapid rate, becoming a truck business operator and owner is a smart choice. You just need to know how to get it started. To help you with this new venture, we created this comprehensive guide that will tell you how to start a successful trucking company from the ground up.
1. Create A Business Plan
As with any other type of transportation business venture, you can't start one without creating a plan first. Creating a business plan is essential for a successful trucking company. Having a carefully crafted business plan, you can specify the needs, business processes, marketing strategies, fleet management, operational activities, pricing, and sales, which can smoothen the process of starting a trucking business.
The business plan should also include your company goals and steps which are needed to achieve them. These steps in your business plan must be followed so you can run your trucking business the way you want it and become successful.
You may want to hire a business advisor to help you create a trucking business plan that makes the most sense for your situation.
2. Hire New Drivers
Hiring new truck drivers may seem daunting, but you can definitely see an increase in revenue if you have more people hauling freight for your company.
Here are a couple of tips on how to hire new drivers.
Find new drivers before you get more trucks. You don't want to spend your money on purchasing or leasing a truck just to let it sit because there's no driver to operate it.
If you're thinking about a friend or family member to become a truck driver, ensure that an employer/employee relationship is something that would work between the both of you.
Always interview potential candidates before hiring them even if they're a friend or a family member.
Once you've hired a truck driver, have him go with you when you haul freight for a while before you send him out on his own. This way the driver will be able to learn and see how things should be done.
If you don't think hiring new drivers is the right thing to do for your trucking business now, you can always consider hiring independent contractors.
3. Obtain More Trucks
In order for your trucking company to become successful, you should always look at your current financial situation. Growing a trucking company means you have to hire new truck drivers to work for you. This also means that you need to provide a reliable truck for each driver so they can do their job. To do so, you'll need some money so you can afford more trucks for your drivers.
There are two main ways for you to get more trucks: you can lease them or buy them. If you choose to buy trucks, you'll need to ensure that you have a decent credit score and some money in your business savings account for a down payment.
If you don't have a lot of cash in your savings account, you can choose to lease trucks. There are many leasing companies out there that are willing to work with owner-operators with low credit scores or insufficient savings to provide them with new trucks.
When getting new trucks to add to your fleet, it's best if you can go with used ones that aren't too old. Used trucks are cost-friendly and are as reliable as the new ones. Older trucks, however, may be very affordable, but they may require frequent repairs and replacements later on.
4. Know Where To Find New Clients
There are a couple of choices when it comes to finding new clients for your trucking business. First is you can have your company work as a subcontractor under larger trucking companies.
This will help you get more clients that are already vetted within the trucking industry. In addition to that, larger and established trucking companies already have a solid reputation that demands their clients to pay better. This provides new owner-operators an easy way to increase their revenue.
Another way of finding new clients is to contact them directly through independent companies. By doing so, you can choose the type of clients whom you want to work with as well as choose the load destinations and haul types. This option is ideal for owner-operators who already have extensive experience as truck drivers. After all, you've already learned how to get things done and have gained trucking experience to find new clients on your own. You can also build your own site and invest in a trucking website design by The Whit Group to entice new clients.
5. Commit To Provide The Best Trucking Services Available
It may sound simple, but not a lot of trucking companies are able to provide the best services available. This is also the one factor where the biggest trucking companies are unable to compete with you.
Because your trucking company is still small and you've got fewer clients, you should treat each one of them as a VIP.
Most trucking companies today pay little attention to providing the best services. But if you want your trucking business to be successful, focus on creating relationships with your clients. Later on, the number of your clients will gradually increase as more and more people see just how good your services are.
Conclusion
Growing a trucking business and make it successful is the same as other business ventures. The given five steps above are only a handful of tips but they're important to consider when growing your trucking company.
Follow these tips can guarantee you that you'll be able to take your new trucking business to the next level. Not to mention that these tips will provide stability, increased profitability, and help you build a solid reputation in the trucking industry.