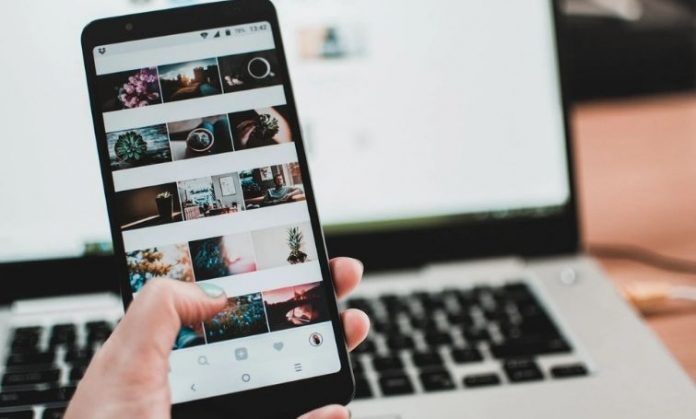 Digital Marketing is a hot topic nowadays. It is a new way to reach your customers. Previously, businesses relied on print advertisements, TV commercials, and many other old marketing methods to reach out to their potential customers. We all know that the world is busier with their social media accounts than newspapers and TV. So, it is most certainly a better idea to reach out to them on their preferred platforms.
Therefore, we can all agree that Facebook, Instagram, YouTube, and other social media platforms are the modern-day platforms for all people to market themselves and their products. We can also agree that among all of the social media platforms, Instagram is getting more popular rapidly. So it would be best for any person or business to try and be more successful on Instagram than on other social media platforms. However, you should be careful about the username you choose for your or your business's Instagram account. If you just Google, you'll find many answers. You can check Instagram username availability here, and if you just click on that, you'll be redirected to some reliable sites to check if your desired username has been used before or not.
However, let me make one thing abundantly clear: you don't have to be famous, nor do you need many followers to be successful on Instagram. To be successful on Instagram, you need quality content that will help you to engage more with the audience. I know it all might sound like a tough task to you. If it does, don't worry. I have managed to narrow these tough tasks down to some simple steps. So scroll down to find more about them.
1. Plan Out a Content Strategy 
I believe you already know that posting a few photos and videos is just not going to be enough to attract a mass audience. Instead, like any other marketing campaign, you will need to build a content strategy.
So here are some ideas for you to build your content strategy.
You should research and find out the best posts in your industry and keep track of your competitors. Firstly, find out who are your top 5-10 competitors, go through their posts from the last few months, and document their top posts. Be sure to note every little detail. This will help you understand what's going on in your industry, and you can learn from their mistakes.
After you're done with your research, you should start building a bulk of content around the same theme or similar idea. This will help you get consistency on your quality and message as you have already planned many of them together. Therefore, you'll know what the next post should look like. Also, you should create enough content that will last for at least a month or two. To ensure a constant vibe, be sure to adjust them accordingly to your social media calendar.
Most importantly, you need to make sure that your content is as unique as possible. If you post regularly, but the content is just the same as your competitors, it won't be fruitful.
2. Use Branded Hashtags 
As you're going to do marketing on social media, you will need some sort of marketability because there is a really thin line between being resourceful and promotional.
If you want to market your product while avoiding being overly promotional, you should consider using branded Instagram hashtags. Moreover, you need to keep in mind that seven out of 10 hashtags available on Instagram are branded. This means your hashtag has to be engaging, unique, and memorable.
3. You Should Have a Call of Action
A question that every company which has an Instagram account should ask themselves is, what is the reason for which the audience follows and engages with their brand. Like I have said before, your unique content and attractive photos are going to certainly attract users. However, you will also need to ask yourself, how will your audience know what should be their next step if you don't provide them with an appropriate call to action.
That is why captions are essential for any successful content on Instagram. They will provide your audience with important context for your products and services to essential calls to action that will help to take the conversion forward.
4. Try to Engage With Instagram Users as Much as You Can
If you're a total beginner trying to build your brand on Instagram, you need to take small steps towards building more engagement with Instagram users. However, smaller brands should start by following their fans.
Also, at the same time, you should use your space to engage more with users and follow them if they're producing content relevant to your industry. Many big companies regularly post user-generated content like content from artists, collaborating designers, and photographers.
Moreover, you might not know, but some of your biggest competitors might already be producing some great Instagram content. So, you should try to find a way to collaborate with them which can benefit both parties.
5. You Should Connect With the Influencers 
As I have said before, many brands use user-generated content and collaborate and promote each other's Instagram account to gain exposure. However, when I say that you should connect with influencers, I certainly don't mean celebrities or influencers with millions of users.
Instead, I mean some industry-specific influencers are considered as the expert in that industry. You can ask them to collaborate with you. This is sure to get your brand more exposure.
In the end, I would say that this world has become digital, and if you want to connect with more audiences or customers, you also need to be digital. Instagram is proving to be one of the best platforms to connect with people digitally. I hope this article will give a clear insight into how you can do that easily. So best of luck to you and your brand!