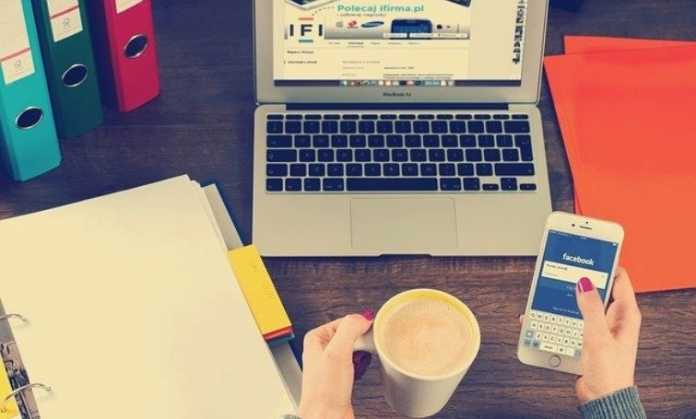 How can a company attract customers quickly and effectively? You can bet on advertising on the Internet, but first, you will not get a quick effect, and secondly, such advertising can cost you a lot of money.
It may seem surprising, but many firms still do not actively engage an excellent source of traffic, which does not create a hole in the advertising budget, but also effectively increase customer loyalty. We're talking about social media.
Since 2020, when the whole world felt the unpleasant effects of COVID, many people were forced to sit at home and the free time they used to go to social networks Facebook and Instagram, to find there useful information.
Well-known companies almost immediately realized this and began to effectively promote their brand in the most populaBest social media tools 2021r social networks. Not only did they not suffer from the COVID, but they even increased their profits.
If it worked for them, it can work for you, too, all you need to know is which tools to use to create really cool posts that will take your breath away. Right now, we're going to talk about some of them.
1. Canva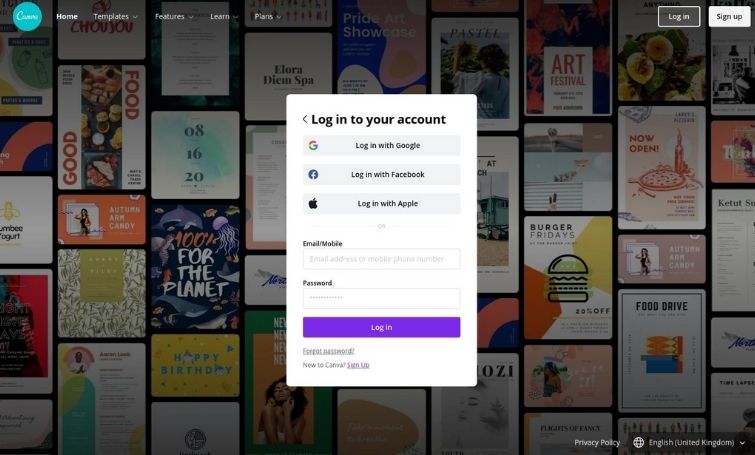 You no longer need to look for a good designer to create beautiful images. Canva will give you all the tools you need to do this, and for free. If you want more templates, more storage space for your images or branded fonts and other premium features, these services will only cost you $30 a month. Agree, quite a small price to pay for such a wide range of features of one of the most famous programs for creating real design masterpieces.
Using the templates is very easy because of the clear user interface, and you need just five minutes to create the illustration or brochure you need. The selection of templates here is huge.
2. Later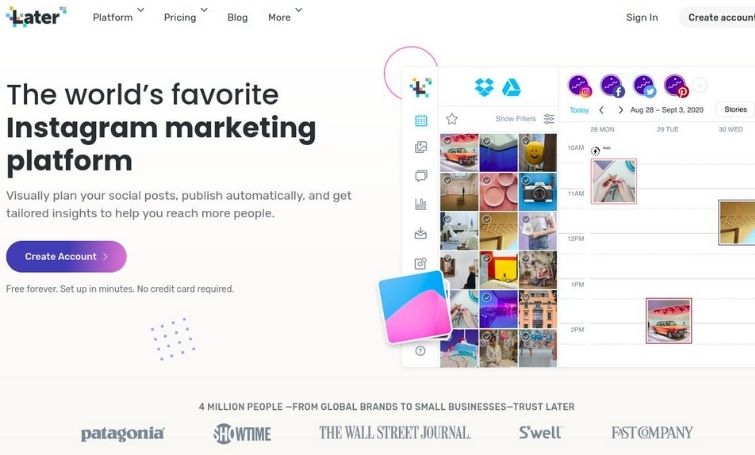 With this platform, you can easily determine the best time to publish to Instagram, Facebook or Twitter, and other social networks. The analytical tools of this platform will help you with this. This platform will also help you with video, photo content and allow you to quickly find the content you are interested in that best matches your interests.
You get access to a huge amount of important media, analytics, and other useful features for $7.50/month. A free version with limited features is also available.
3. SocialPilot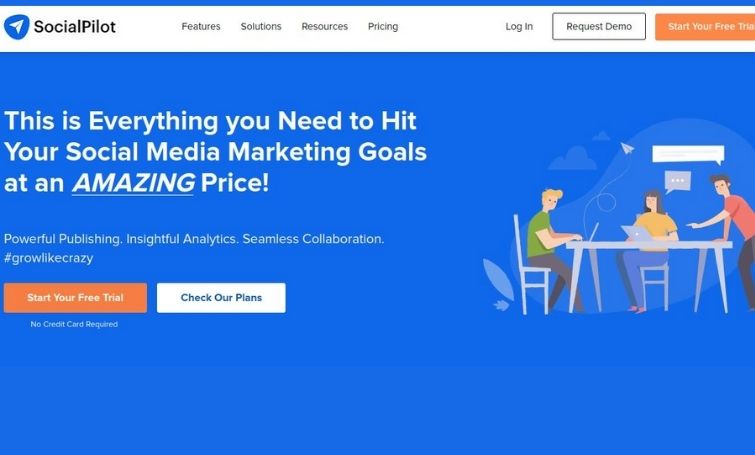 This popular service will give you a wide range of opportunities for successful social networking. In particular, it will determine the time of publication which is optimal for your content, provide quality analytics, allow you to configure automatic reposting of messages to the most popular social networks, quickly add content and provide some interesting features when working with TikTok. The first 2 weeks you can use the advanced features of this service free and after that, it will cost you $25 per month.
4. Zoho Social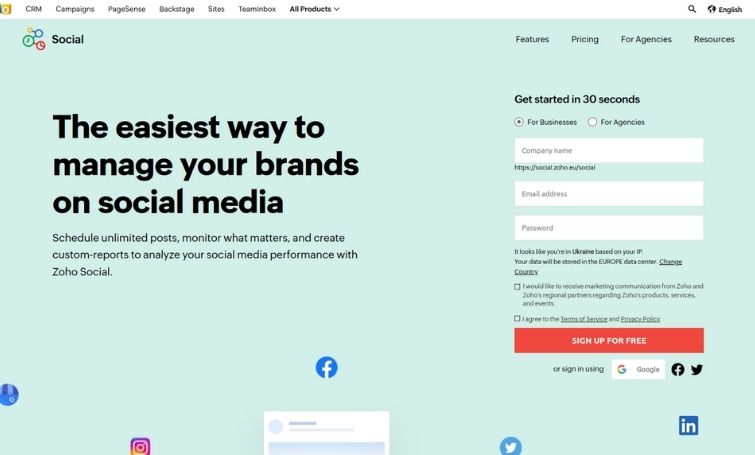 A tool that will allow you to effectively manage your social networks, provide live mentions for your main keywords, and interesting features for a very attractive price. You will also have access to advanced reporting, the ability to use short links and integration with Google Business. The interface of the service is clear and simple.
The only thing I would like to add is a scheduling function, as many users have repeatedly mentioned. The cost of this service starts at $10 per month. The most comprehensive set of features for a company is available for $200 a month.
5. Sendible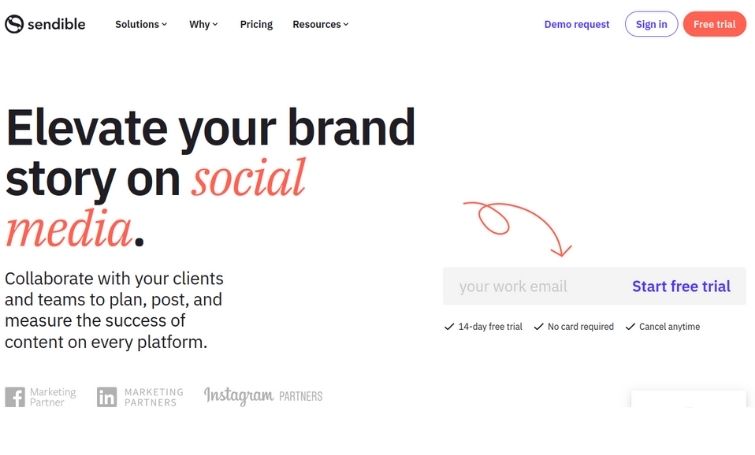 This social media management tool provides fast sharing between sites and blogs, access to many templates and team communication capabilities, which is especially important for large companies. Sensible integrates perfectly with all social platforms as well as WordPress.
With just a few clicks, you get access to most of Canva's design tools. You also get access to a repository and a large content library, as well as very attractive and clear reports. You can only use this service for free for 2 weeks, after which it starts at $29 per month.
Want to get the most out of your business? Be sure to use Sendible and other social media tools, update your content regularly and the results will not be long in coming.
The bottom line
Want to get the most out of your business and boost online sales? Be sure to use these and other social media tools, update your content regularly and the results will not be long in coming.