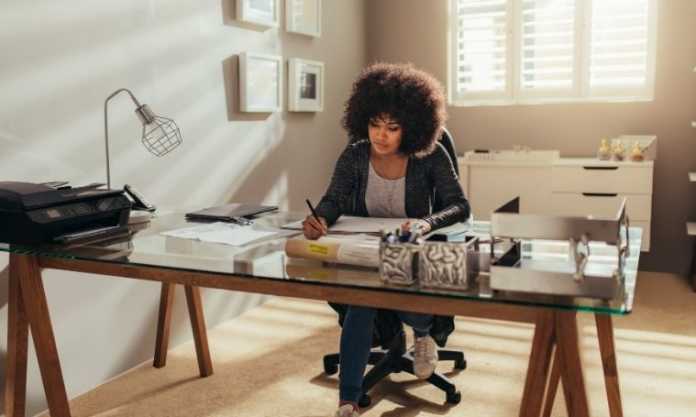 For some, nothing beats working in the comfort and convenience of your home.
Whether you're looking for a side hustle or a full-time remote career, today's digital age provides a host of opportunities. From freelance writing to sponsored posts, there's a lot you can explore to earn a respectable income without setting an inch out of your home's boundaries. You can even get gift cards for online survey participation without breaking a sweat. Just make sure that you steer clear of work from home scams that are elaborate traps to waste your time and money. You need to find out the reliable tasks that pay and are not scam.
If you're interested or are in need of additional source of income, then here are four ways to easily make money without going out of the house: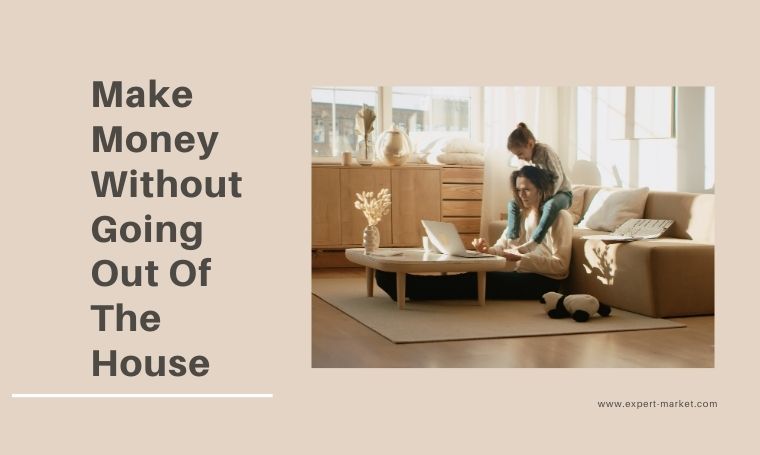 1. Online Surveys
Your opinions are valued as a consumer. Many companies pay handsome amounts to understand their target market's behaviors and preferences.
You can take online surveys on reputable platforms like PrizeRebel without getting out of your bed. Whenever you have some free time, whether it's after lunch or before sleeping, online surveys provide a convenient way to make some extra money on the side.
Moreover, your answers don't have to be descriptive. Neither do you have to give your full time and attention. You can easily multitask: Listen to your music, or even do chores while completing a survey form.
Most individual surveys won't take more than 30 minutes of your time. You can do as many as you like. Signing up with multiple online survey companies at the same time to increase your earning potential can also be a good idea.
2. Selling Your Unwanted Stuff
Before you try to find a job consistent with your experience and skillset, why not declutter your home to make some room and money for your new workspace? Selling unwanted stuff is a great way to expand your budget for your home office.
Even if you're very careful and selective about your purchases, you always have things you can do without. Examples include sporting goods, outdated tech, and old clothes, among other things.
Digital platforms provide a quick and easy route to sell unwanted stuff right from your home. Some options are:
eBay: No one's privy to eBay's popularity. You can easily attract prospective buyers to your products on eBay's diverse platform. Just make sure to post high-quality photographs and clear product descriptions of your items. Ebay's fee schedule is a bit complicated, but you're generally subject to 10% per sold item.
Amazon: Amazon is another excellent place for third-party sellers looking to clean out their houses. If you have more than 40 items ready to sell on Amazon, consider signing up for a professional seller plan. You'll have to pay a 40% upfront subscription fee and up to 20% in referral fees. However, you won't have to pay any commission on items sold.
Trade-In Resale Marketplaces: Resale marketplaces cut the middleman and provide better returns for your items. Especially if you have a lot of tech stuff lying around, these platforms have special trade-in affiliations with national mobile phone carriers, such as Verizon, and other tech giants to facilitate sales.
3. Paid Social Posts
Having a lot of likes and followers or being one of those hotshot social media influencers isn't the only way you can make money on social media platforms. If you follow social media etiquette and search for platforms that pay reasonable sums for having their posts sponsored, you can easily put your social media accounts to good financial use even if you're a stay-at-home dad.
Pay-per-tweet platforms are an excellent place to start, but they won't keep you financially afloat for long. Unless you have followers that can fill up an entire sports stadium, you won't make more than a few dollars.
If you're looking to make some serious, passive income through social media, some platforms you can look into include:
YouTube Partner Program: YouTube's Partner program is great for monetizing certain types of videos. However, it would help if you had a sizeable following before you can convince a company to collaborate on sponsored affiliations. Plus, you also have to work within YouTube's monetization guidelines. Any plagiarized or explicit post you post will be flagged.
Affiliate Marketing: Affiliate Marketing isn't just a great way to monetize your blog; it's also equally good to earn from your social media accounts. ClickBank can help you get started. Your income will depend on your follower count and audience demographics.
4. Freelance Writing
If you excel in communications and professional writing, freelance writing is a great career to dip your fingers into. Many college students, work at home individuals, and even professionals employed in proper organizations have freelancing accounts on platforms like Upwork and Fiverr. You can potentially earn seven figures depending upon your willingness, temperament, and skill level.
If you want to want to get into freelancing work as a writer, here are some things you'll need to sort out:
Create A Home Office Space: You don't want distractions. Freelancing writing often entails a lot of creative work, especially in copywriting and fiction writing domains. These kinds of disciplines require a peaceful and quiet enviornment. Otherwise, your mind loses its train of thought, and your creativity and imagination go downhill. Allocate a spare bedroom and get it furnished with a cozy chair, good lighting, and a spacious desk. You'll also need a good laptop that supports word processing software like Microsoft word to get started.
Build A Portfolio: Portfolio is the most important puzzle piece. It would help if you had something to show to prospective clients from your previous projects. As you make some headway, your portfolio will become more versatile, and you'll be able to break into a broader market. At this stage, you can use a content marketing platform to promote your portfolio publicly.
Send Persuasive Queries: Once you have enough work and confidence, you can start going after companies that look for writers, such as PR firms. For this, you'll need to learn how to write query letters. Take some time out to understand how query letters work. Then, start sending them out to magazines, affiliate marketers, blog owners, and any other content marketing corporation or small business that falls in your niche.
Be Professional And Consistent: Like any other work, you have to approach freelance writing from your home desk with solemn professionalism. Negative feedback can halt your writing career before it even starts. High client retention requires diligence, meeting deadlines and expectations, and clear communication.
Final thoughts
If you can be productive in your home's environment and are willing to cultivate in-demand skills in digital marketplaces, you can launch a full-fledged work-at-home career. However, you have to take your clients and business seriously. Even a slight hint of unprofessionalism can set you back quite a bit.
Ask yourself: do you see yourself in any opportunity we've listed above for the long haul? Can you commit to its demanding ecosystem? If yes, then that's what you should be preparing for.