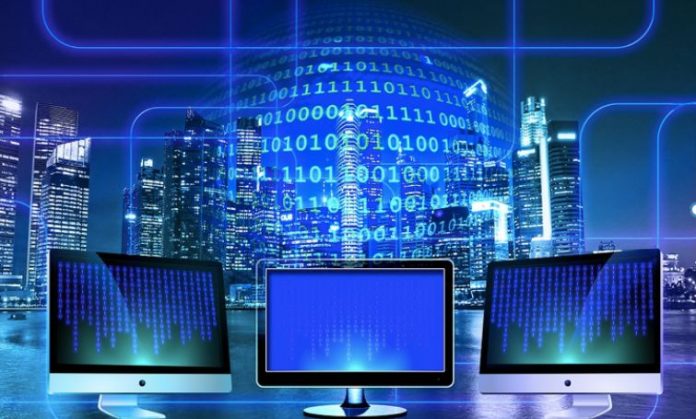 Data extraction is a way of collecting valuable information over the internet. This process allows you to organize and use the data you need. You can use the information in question to analyze it and use it for personal or business purposes.
There are several types of data extraction, such as full extraction, incremental extraction, update notification, etc. Depending on your preference and your needs, you can choose between different types of data extraction.
However, data extraction primarily serves business purposes helping companies grow with the intelligence they gather online. We will discuss how it can help you, give examples of industries that have made progress because of data extraction, and show you how to extract data from a website.
Data extraction and business
When it comes to businesses and industries, most use data extraction to get a better view of the market and the competitors. That way, they can collect enough valuable information for their business operations or upcoming projects.
Moreover, they can use data extraction for marketing purposes across industries. They can analyze what the customers prefer and act accordingly.
Data extraction can come in handy for every online business when growing its organization. You will be one step ahead of your competitors because you will have access to valuable data regarding your industry.
By extracting data from websites, you can give your customers what they need and make your company grow faster. We will present some examples of industries that have used data extraction for their growth.
Top use cases of data extraction
As previously mentioned, industries can grow with a data extraction tool at their disposal.
Here is a list of industries that have proven that data extraction can help companies grow.
Online shopping has become the most popular way of purchasing goods. From groceries to clothes, e-commerce has it all. Companies can collect extensive customer data since so many people use online shopping platforms. They can find out what their customers need and want and plan their next step accordingly. 
More and more companies across industries are using data extraction for SEO purposes. They gather data necessary to implement essential keywords and backlinks into their content and rank higher in search engines.
Marketing has become one of the most critical industries nowadays. Online marketing is booming, and data extraction propels it higher. Marketing companies can grow with the help of data extraction because they can know what the competitors are doing and get a sense of what they need to do to succeed.
Let's see the general benefits of data extraction now that we have seen some examples of how it can help industries.
Data extraction benefits
As we have already seen, data extraction can do wonders for businesses across all industries. Now let's see what benefits it can bring.
Productivity – With data extraction tools, you will be able to increase your productivity. It doesn't matter if you use data extraction for personal or business purposes; it will surely save you time.
Cost-effectiveness – The time you save using data extraction will translate to minimal costs. Instead of manually harvesting data for months, you can do it in minutes.
Fewer errors – Unlike manual data collection, data extraction doesn't carry the risk of error. Your automated tool does the legwork, helping you make data-based decisions free of mistakes.
Organization – Data extraction tools organize the harvested data, helping you find the necessary points in seconds. Still, you need to cleanse and analyze it to understand it and gain actionable insights.
How to extract data from a website now that you know its advantages? You'll need a web scraper or a web scraping API.
They can help you harvest all data from any website or only from specific pages. They extract a website's underlying HTML code once you provide its URL and store it in a database.
Use a reliable proxy to avoid getting an IP ban from sending multiple HTTP requests. Your proxy server will hide your IP address to bypass geo-restrictions, CAPTCHAs, and other anti-bot measures. We suggest you go to the blog article if you're interested in gathering data for your business. 
Conclusion
Data extraction is a popular way of collecting data without spending hours doing so. Web scraping tools can be beneficial to anyone who needs to get specific information from any website in a short time. Whether you need it for personal or business purposes, data extraction can come in handy.
When it comes to industries, we have mentioned three cases of how data extraction can help one's business grow. We have mentioned e-commerce, SEO, and marketing as some examples, but we assure you that data extraction can be helpful for any business with an online format.
If you are ready to watch your business grow and enjoy the progress you can make, you should embrace data extraction – it is a true game-changer.