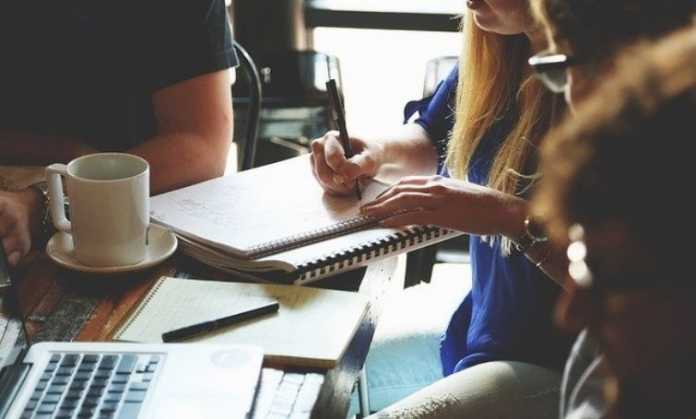 You might hear many times that there needs to be a proper business plan to run any business successfully. But what is this 'Business Plan'? Read on, and we will tell you what exactly a business plan is and how to go about it.
What is a business plan?
As the term suggests, a business plan is a plan that defines how a business is going to be run by its owners and what measures need to be taken to make the business grow and succeed. It is your business idea laid out in steps to make the best out of each resource and opportunity available to you as a business entity. A business plan has to be simple and to the point. Strategies, milestones, metrics to track growth, responsibilities, and finances, including a budget, investments, and expenses should be all mentioned in a single place, not too elaborately.
Format of a business plan
There are no set rules or format for a business plan. You can have it printed if you wish to share it with your team or any other entity outside the business. In general, it is better if you keep it as a dynamic document that can be updated in real-time based you're your business goals and path to achieve them then.
A business plan need not be the ultimate rule book to run your business, dynamic business plans are the best. In such cases, you can weigh your inputs, measure the business outputs and decide your way forward accordingly after evaluation. 
Formal business plan
If at all you wish to have a formal business plan to share with your partners, stakeholders, or investors, the basic elements of a business plan, would as follows:
An executive summary (quick overview): Only if someone finds your executive summary interesting, will they go on to read the rest of your business plan and be interested in your business. An executive summary should define the problem statement your business is going to solve, the target audience for the product/service in the discussion, the financial plan, and a summary of the various team members and their role in the company. If all this is well-defined and structured in the executing summary, making it interesting and compelling for the reader, only then it's a good, formal business plan.
Company overview (to inform about the company in general): For an outsider or a new member joining the team, the company overview is very important. It involves a brief about how the company was formed, its motives, and the vision of the founders which they plan to execute with the help of the business.
Service/Product information (to introduce the product to the readers): The product needs to be brought into the limelight. The features and purpose of the product/services have to be well-defined in this section of the business plan. Every possible query that a probable audience might have about the Service or Product needs to be explained here in a clear way.
The marketing plan (explaining how you plan to execute and pitch your business to the target audience): It is a very important aspect in terms of any business. It's not over as you lay down a business plan and set up a business. How you market your business and how you pitch it to the target audience creates a make or break situation for your business. Proper marketing of your business helps in the traction of the business and gives a kickstart to your business or expedites the growth.
Company's milestones (what you plan to achieve in a period): Laying down the milestone and defining what you want to achieve next is a great way towards a successful business. Not just for the readers, to have the company's milestones noted down will help you in taking baby steps towards the success of the company methodically. Setting milestones is an essential part of laying down the business plan of the company.
The team (introducing the members of the management): Whoever takes a look at your business plan should be able to understand your leadership and their mindset too. Introducing the leadership and their roles and responsibilities helps any company stay on track with the progress. In case someone requires some information regarding a particular aspect of the company, they immediately know who the best person to go to for the answers. Knowing the leadership gives more clarity about the company and its vision and mission.
Financial plan (explaining how you plan to fund the business): Defining the financial plan, and the budget of the business, the expenses, and the investment is important. It makes sure that the reader gets a fair idea as to how the company plans to succeed in the future by bearing its expenses and making profits out of them. It also allows employees to grow faith in the company. A Financial plan would further include, cash flows, profit and loss statements, sales forecast, and a balance sheet to begin with.
In terms of business, these are generally called chapters or sections and each one of them is important for the business in its way.
Drawing insights from a page business plan
It is necessary to draw quick insights from one-page business plans. You can use it as below:
Outline your business strategy
Make a note of the tested processes to help new employees understand your business better.
Set achievable milestones
Keep updating your sales forecast and budget
Compare your plan with the business outcome
Review your business plan every month. It is better if the business plan is dynamic, helps the company to learn new things along the way and grow.
Kinds of business plans
There are 3 basic kinds of the business plan at present that are followed by most companies. They are:
One-page business plan: It is that business plan that lays out a quick summary of the overall business. You can have a brief idea about the company, product/services, leadership, company vision, mission, milestones, marketing plan, and financial plan.
Lean business plan: The components of this business plan is fairly similar to the one-page business plan, the difference being, the financial plan is much more elaborate in this case.
External business plan: It is the business plan that is designed for people outside the organization. This business plan can help you portray your business to one and all and let them know about your ideas and how you plan to achieve them. They need not be too in-depth, only a brief overview about the problem statement, how you plan to solve it, and the target audience you are looking at.
Both startups and existing businesses require business plans. If your business plan is dynamic and can be altered as per the business requirement, the better it is. The chances of your business growth are more if you know about your problem statement and your target audience. This is a brief idea about what a business plan is, there are more to each one of these aspects.