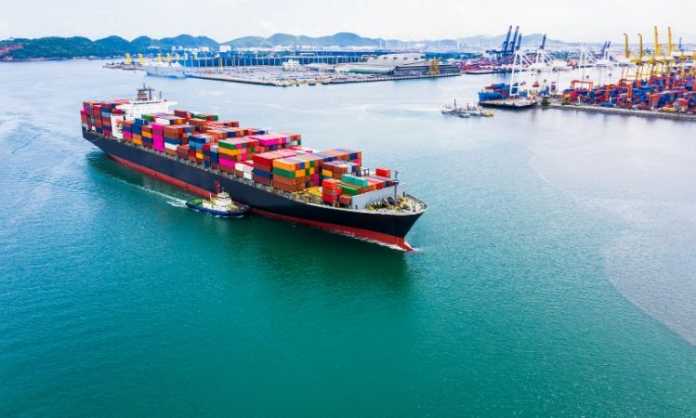 3PL service providers have seen significant changes over the years. What used to be confined to just transporting products from one location to another today encompasses a variety of complex services and cutting-edge technologies.
Most 3PL companies now offer a wide range of services, relieving their customers of most of their responsibilities. Other companies offer specialized services and allow customers to pay only for their required services.
Are you looking for a fulfillment service provider but don't know the right one to go with? Here are the common types of 3PL companies and the services they offer.
Standard 3PL service providers
They offer the most basic fulfillment service, which is transportation. This makes them perfect for businesses that want a partner to take care of only their transportation needs.
Standard 3PL contracts are the least expensive in the market. These are usually the best choice for sellers who don't have many needs and who already handle their own inventory and warehouse management.
3PL companies with financing options
The logistics activities require a lot of commitment that consumes a significant amount of your time, energy, and resources. These activities range from timely payments to shipping lines and freight carriers to accounting and audits.
3PL firms with financing options specialize in this area. They offer finance-related and regular 3PL services, taking this massive duty off your back.
3PL service developers
3PL Service developers go further and supply the appropriate IT architecture to handle your company's logistics. These service providers provide secure delivery with end-to-end real-time tracking and compliance support.
Aside from this, 3PL service providers provide unique solutions that assist companies in moving their items with minimal storage requirements.
3PL Customer Adapters
3PL customer adapters handle practically all of their clients' logistical needs. Their services include identifying the best shipping carrier for an order, negotiating the cheapest pricing, and assisting with the necessary compliances.
These service providers provide tracking services that allow their clients to watch their shipments in real-time and have control over their shipping management.
3PL with forwarder capacities
These firms specialize in all freight forwarders' activities and provide vital logistics support.
Forwarder-based 3PL firms often do not own assets such as warehouses or shipping lines. Instead, they function as an intermediary between your company and the carrier.
These are best suited for you if you want to ship your products but aren't sure about the right company to use.
3PL customer developers
Customer developers are the best when it comes to 3PL services. They provide a wide range of services that effectively become the logistics arm of their client's businesses.
3PL customer developers assist their clients with logistics issues. These companies, such as AMS Fulfillment Services, have all of the necessary technology, resources, and staff to meet the needs of their customers.
Once partnered with them, you won't have to worry about delivery, shipment timetables, or other minor details. This gives you time to focus on building your business.
What to consider when hiring a 3PL service provider
Running a successful e-commerce firm is a difficult task, and the last thing you want is to get caught with the wrong fulfillment company.
As you have seen, there are many types of fulfillment companies that you can hire. For a great experience, you have to select the ideal partner to manage your supply chain.
Choosing the proper one will give you a positive business experience and increase productivity. However, if you make the wrong decision, you will create bottlenecks that stagnate your business.
To help you out, here are tips to consider to choose the right partner:
Hire a partner closer to your customers
It is critical to consider the location of your third-party logistics company. Fulfillment centers and distribution plans should be located near your consumer area. This way, you can manage all of your tasks more efficiently.
It goes without saying that when your products are close to your customers, you will easily ship them to them.
Besides the partner having a presence in the area where most of your customers are based, they also need to have an extensive network. This means they should have a presence in different areas. Such a 3PL partner will significantly benefit your business, allowing you to increase your shipments to different parts of the country.
Work with a company that embraces modern technology
It is critical to keep up with current technological trends in today's technology-based environment. Before deciding on a 3PL provider, you should investigate their technological systems.
Settle with logistics partners who provide business intelligence and customized solutions to meet your company's demands.
The company should also use high-level software based on artificial intelligence and market analysis that makes your work easy and helps you understand your business better.
Consider their ease to scale
Always think about the future while selecting a 3PL provider. You must collaborate with a company that will grow with you to succeed in your business.
Even if your order volume increases significantly, you should have peace of mind that the chosen 3PL partner will manage to handle the fulfillment.
For peace of mind, ensure they have enough warehouse space and staff to satisfy your orders. The company should also have online systems to keep track of orders and quickly manage and ship goods to the customers.
Pay attention to their customer service.
Consider the kind of customer care a 3PL partner provides before selecting one. Chances are that things will go wrong. For example, a customer will receive a faulty product. The last thing you want is a company you can't easily communicate with.
You want a company that you can easily reach, and they are pleasant to talk to. The staff should be ready to answer any questions you might be having and assist you in solving any problem. A great way to tell how responsive the customer service is by calling them and gauging how they address you.
You want to work with a company that is easy to reach and helpful.