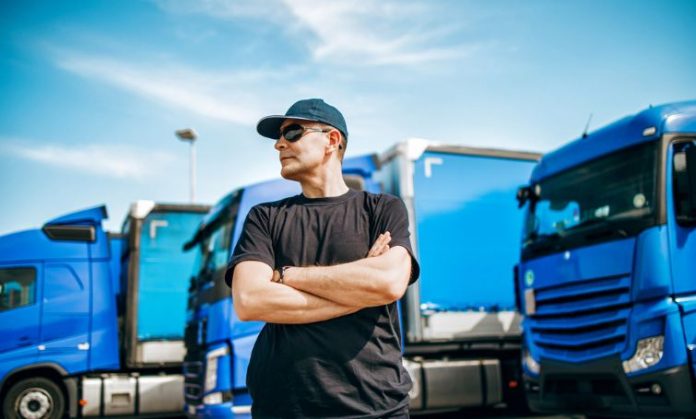 Your trucks are your fleet's top investment. Taking good care of them through maintenance is crucial to having a productive business. You must have a proactive approach to your fleet maintenance. This is to avoid compromising the safety of your drivers and the public, paying expensively for emergency repairs, having unscheduled downtime, and failing vehicle inspections.
Fleet maintenance ensures you get the most out of your trucks through preventative measures instead of remedial fixes. It extends the longevity and lifetime of your truck's accessories.
An excellent way to begin your trucking fleet maintenance journey is by following the service schedule the vehicle manufacturer provides. However, you should know that the service needs of your trucks may be more frequent than the manufacturer's recommendations.
During maintenance, you may need to replace some of the equipment. You can use aftermarket parts or source some from your original equipment manufacturer (OEM).  If your maintenance requires a Cummins inlet, sensors, or anything else, you can get more OEM and aftermarket parts online. Choose a store that has the experience and quality parts.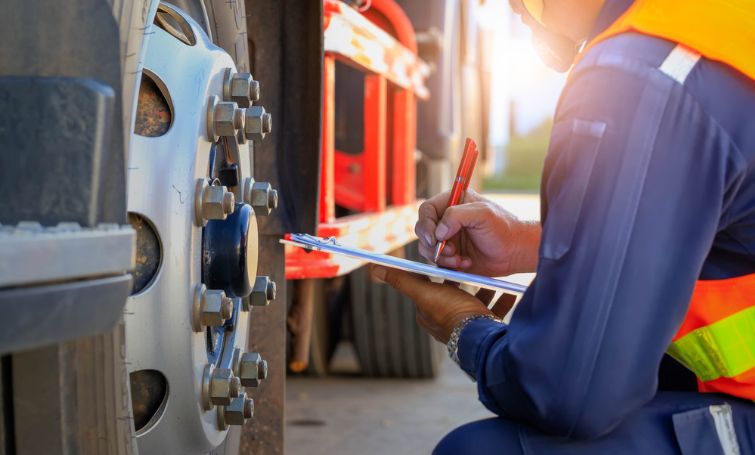 Truck Maintenance Strategy
A truck maintenance strategy is an actionable plan to keep your fleet in good condition. This ensures your customers receive the best service possible, and you can also maximize the return on investment for your costly assets.
Your strategy can include having software solutions to track every aspect of your fleet, including maintenance tasks, expenses, and your team's productivity. A maintenance strategy provides you with the required visibility of the health of every asset, and you can communicate maintenance needs across the group.
As you develop your maintenance strategy, consider each truck's needs. Large and specialized trucks will need a different maintenance plan from the smaller ones.
Benefits Of Fleet Tracking Technology In Truck Maintenance
There are various technologies that automate and record maintenance activities for your fleet of trucks. The following are some ways these technologies help manage your truck maintenance:
Reduced unauthorized or excessive driving
Automated recording of mileage tells you when to conduct maintenance procedures
Easy monitoring of idle time that can cause wear and tear
Reduced problematic driving behaviors like sudden braking, excess speeding, or harsh cornering
Optimized planning of routes to maintain high productivity and delivery of services on time
You can set service and maintenance alerts
Technology like tire pressure monitoring systems makes tracking maintenance easy and efficient.
Goals Of Trucking Fleet Maintenance
Setting goals for fleet maintenance is crucial since it allows you to put more effort into the aspects that directly affect the trucks' operation. The following are some specific goals:
Increasing vehicle life span: Through vehicle maintenance, you can maximize the lifespan of each truck. You can also optimize your return on investment and benefit from your trucks as long as possible. High maintenance standards reduce the depreciation rate of your fleet, and your assets retain a high value that you can leverage during resale.
Prevent downtime: Downtimes can be planned or unplanned. The goal of maintenance is to avoid costly unplanned maintenance. Maintenance-related downtimes can be included in the operating budget, and you can reschedule deliveries or other tasks when the vehicle isn't in use.
You can achieve these goals and mitigate risks by managing your trucking maintenance adequately.
Ways To Improve Truck Fleet Maintenance
Having a maintenance strategy is crucial, and you must track the results for continuous quality improvement. Here are some ways you can improve your truck maintenance, address challenges, and optimize each procedure:
Analyze future truck needs: You should be proactive in your maintenance. Think about what your fleet will need in the future and address the needs in time. You should foresee the routine maintenance, inspections, and needs for materials for each vehicle well into the future. A forward-looking plan gives your technicians a view into upcoming work, allowing them to plan accordingly.
Clarify responsibilities: You must have clear guidelines on everyone's basic responsibilities. Ensure team members know what to do to finish their inspections and whom they can turn to for questions.
Manage the work requests: Consider auto-generating the routine maintenance work orders to save time and make workloads predictable and steady. This ensures you avoid emergency breakdowns and unexpected requests that might ruin your schedule.
Track your inventory levels: The availability of parts for repair and upgrades is essential in maintenance. Ensure you have an inventory system that tracks the equipment to know what's available and what isn't.
Work towards data integrity: Your asset data can only be helpful when it's accurate and complete. Ensure you have strict procedures and policies for entering and changing information.
Utilize cloud-based technology: Outdated technologies hinder your scalability on vehicles, data, and personnel. Cloud-based platforms give you the modern capabilities you may need.
Monitor your metrics: You should monitor your maintenance metrics and use that data to drive continuous improvement. You can define benchmarks, evaluate performance, and set goals with measurement.
With these tips, you can make your maintenance seamless to ensure your fleet business stays in consistent operation.
Importance Of Truck Maintenance
Fleet maintenance primarily reduces the cost of repairs. The following are other benefits:
You can maintain the resale value of your trucks
You stay compliant with regulations and guidelines
Your business will likely run more seamlessly
You keep your drivers safe on the road
Reduced operational costs
Effective truck maintenance makes the difference between getting by and profitability. And, of course, it keeps your drivers and business safe from possible accidents or liabilities.
Tips For Managing Your Fleet
Fleet maintenance needs commitment. You can easily forget inspection reports and service dates if you don't have a system to help you track the status of the fleet. Here are some tips to help you create a functioning system for your fleet maintenance:
Stick to your maintenance schedule to minimize sudden breakdowns and premature wear and tear. Your scheduled maintenance should include brake replacements, filter and oil changes, battery replacements, and tire rotation.
Automate as many inspection and maintenance tasks as possible.
Have tailored inspection forms that drivers complete daily to identify minor problems early and ensure your fleets are compliant by recording the maintenance tasks.
With these tips, you can improve your fleet maintenance and streamline the inspection process.
Conclusion
Trucks are an essential part of the economy and your business empire. However, they are expensive, so you must pay diligent attention to your truck maintenance program. Fleet maintenance lengthens the lifespan of each truck and prevents downtime. This can range from daily checks to scheduled maintenance to mend parts. This trucking fleet maintenance guide will assist you with a comprehensive plan so that your trucks are safe and in optimal working condition.