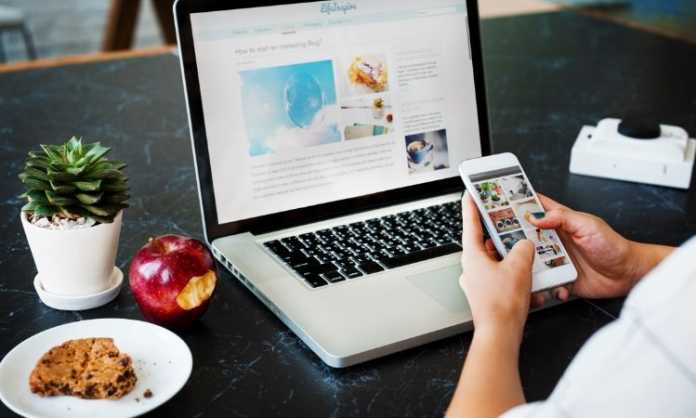 Every successful company needs a website to remain competitive in the modern business world. A quality website is an essential tool used to promote your products and services, enhance brand awareness, and increase sales and profits.
To help you get the most from your website, here are three features every great business website needs.
1. Essential business information
Many businesses get caught up in making their website look eye-catching with images and other media, but fail to provide their users with essential business information. For instance, a website for a restaurant should include details like a menu, venue locations, directions, and parking information.
Whereas, a beauty salon should include features like transformation photographs, client feedback, and a treatment price list.
When you are designing your website, make sure to include all essential business information and consider what users are likely to search for. You also need to include your business contact details so customers can contact you if they require further information.
Make sure that your contact details are easily visible and accessible by putting them in a separate section of your website. These details might seem to be obvious but, not every specialist works to get all the information needed from you. That is when you will find quite fascinating working with Groundwrk – Denver Web Design. The best call when it comes to creating from scratch a digital experience for your business.
2. Fully-responsive web pages
Nowadays, many consumers browse the web and make purchases online using smart devices like mobile phones. According to research by outerboxdesign.com – " In the past 6 months, a massive 79% of smartphone users have made a purchase online using their mobile device." Despite this, many business websites are only designed with traditional desktops in mind and are not optimized to fit the smaller screens of smart devices.
These sites fail to provide a user-friendly experience for all customers and often lead to a high bounce-back rate and lower conversion rates. For that reason, all modern businesses should make their web pages fully responsive with the help of a professional web designer.

You can further enhance your site's digital performance by investing in website management solutions. For instance, IT specialists at Digivante offer a variety of website packages designed to maximize your site's performance, increase traffic, enhance the user experience, and boost digital conversion rates.
3. Security
If you are selling anything online, then you must have security in place to protect your site and customers. Fortunately, you can easily install SSL technology to keep your site safe and secure.
This technology enables secure communications between you and your customers and stops sensitive information, i.e. credit card information, from being intercepted by cybercriminals.
Having an SSL Certificate will give your customers confidence that their sensitive information is safe while making purchases on your site. It also helps you establish trust with your audience. Without this reassurance, many customers may choose to take their business elsewhere and make purchases on more secure sites.
Final thoughts
The complex world of web design can be confusing and overwhelming at times. Many business owners feel unsure about which features are essential for an effective website. Above are a few must-have features that will ensure that all users have a positive experience while navigating your site.
However, there are plenty more features that can be implemented to enhance your site's digital performance.