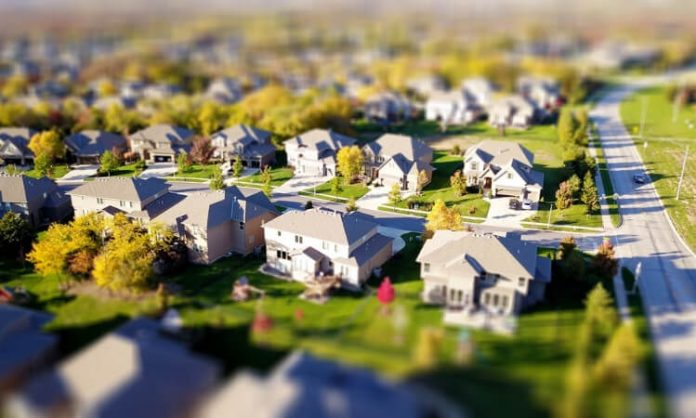 Wapping sits on the River Thames and is a great location for young families, professionals, couples and entrepreneurs to base themselves. If you are thinking about moving to this beautiful and well located area, this guide will give you a great overview of all the different aspects of Wapping you might want to consider before you move. Let's take a closer look at Wapping and all it has to offer:
About Wapping
Wapping is in East London and is in the London Borough Of Tower Hamlets and sits on the waterfront of the historical River Thames. It sits right in the middle of Docklands and City Of London, which is why so many city workers love it, because you can walk into that part of London with ease, and get home easily after a drink or two on a Friday evening, too.
Wapping is very industrial, but in a really cool way, a way that tells you that you're in a working area. There is a lot going on, and you can tell that you're somewhere that business is done, somewhere that is close to all the action.
A lot of the properties that were Warehouses are now converted into properties and offices, making for some pretty cool living spaces, which we will talk about below.
A Little Bit Of Wapping History
People have lived in Wapping since the Saxon times, and the name likely originates from this time, too, as a key member of this community during that time was called Waeppa. Over time the area has been largely used for water-related business. Sailors, people travelling in on boats, trading – it all happened in this area. It was even part of the darker side of London at one point, and had an execution spot for sea goers like pirates who were expected for wrong doings.
In the 19th century the area changed completely and instead of being a hub for business related to the sea, the industry calmed down and although the area was used for business, it was less pivotal to London and because less central to industry progression. In the Second World War it took a lot of damage and it wasn't until the 1980's it started to be regenerated. These days it is a highly desirable location for city workers who want to be close to their places of work. Various businesses are also based in the area.
Wapping Properties
The average property price in Wapping is around £525,000, but the prices range right across the board depending on the type of house you want to buy or rent in this area. 
Living in Wapping you can choose from some very cool Warehouse apartments and flats, which are industrial chic and often come with views of the water. They can range in how upmarket they are, and how big they are, so there are options for different budgets. Some glass fronted conversions, like Olivers Wharf and Great Jubilee Wharf, fetch a very high price, and give a real taste of the high life to those who want it.
Properties that have been built specifically for the area and not converted are around St Katherine Dock. St Katherine's dock also has apartments and flats, but they are more modern and some of the penthouses are highly desirable but have a matching price tag.
If you want more of a family home, Portland Square has terraced houses and the area is only a little way back from the waterfront. New developments are also always being built, too, so there's always something new to consider as your next home if you're set on Wapping.
Lastly, it's worth noting that some of the developments around Wapping offer extras within the building to make your daily living a little bit more enjoyable. Swimming pools, gyms and onsite spas aren't unusual, so if you want to enjoy even more good living in Wapping, do look out for those kinds of developments when you search for properties.
Self Storage In Wapping
Self storage in London can be incredibly useful if you want to move to Wapping, but have a need for extra storage. Maybe you are downsizing and want somewhere safe to keep extra items, perhaps you can only afford the rent on a smaller place and need extra storage for everything you don't immediately need to hand. Some people choose to WFH in their Wapping home and use London self storage as their stock storage or even their office. There are so many ways to make the most of every square foot of your Wapping property by investing in a little London self storage. 
Things To Do In Wapping
In Wapping there are lots of bars and restaurants, bakeries, cafes and pubs. Prospect Of Whitby is a very famous pub in the area and is very traditional in its decor and feel. You can also enjoy a visit to The Captain Kidd, named after the famous pirate who was executed at the docks. Cinnamon Coffee Shop, The Watch House, Mrs Foggs and Satan's Whiskers are some other options to consider if you fancy a refreshment. Half of the fun comes from exploring and trying different places, so you can discover your favourites.
Wapping Transport
You can walk to Spitalfields, The Gherkin and general City Of London area in around 30 minutes from Wapping. Otherwise you can use Wapping Rail Station which is on the East London Line and is served by National Rail London Overground services. There is also a bus and coach station in Wapping, and the nearest tube in the area is Bermondsey Station.
Will You Be Moving To Wapping Soon?
If you are thinking of moving to Wapping, why not pay a visit for a week or more to truly get a feel for the area? You could even do a six month trial and pop your belongings into local London self storage to make it even easier. Hopefully, with the right research you can find out if this is the right new location for you. With its beautiful views of the water and exceptional proximity to the City Of London, Wapping really is a great choice for young professionals and families looking to put down roots in the big smoke.