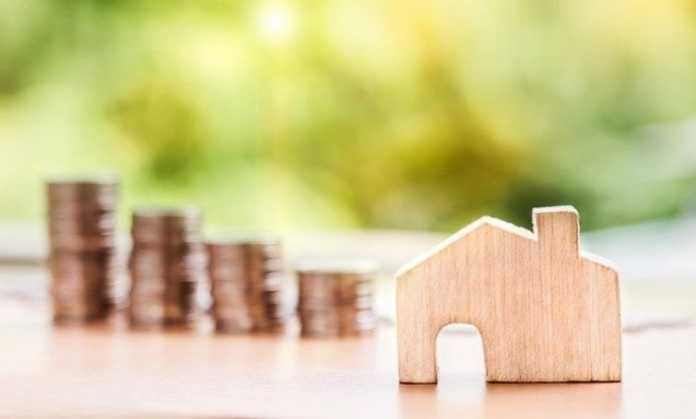 Ever come across this term – Distressed Property? The focus of this post is to explain what this term means and by availing the services of the online real estate rescue program introduced later, anyone looking to invest in these properties can do so smartly.
So, a property can become distressed for many reasons. Below are some of them:
Property Damage – Any damage to property by environmental factors or man-made can result in the owner selling off the property in haste.
Mortgagee-in-possession sales – The bank can step in and sell the property if the borrower cannot re-pay their mortgage.
Relationship breakdown – A family home can be sold off due to a divorce or any breakdown in the relationship. Another specific example of this category would be the death of a property owner.
Falling value – If the property value is declining, investors can sell it off. One common example where this occurs is one-industry towns.
In the wake of a rampaging pandemic triggering a recession across the country, increased unemployment, higher mortgage and rental defaults can lead to property owners being financially depleted. Thus, as an investor, how would one go about investing in any of the aforementioned distressed properties?
One such person who can help is Dominique Grubisa – A lawyer, Author, Property Educator and Asset Protection Specialist.
She has been involved in every step – be it small developments in the investment of a distressed property to large-scale residential developments to such properties. Dominique helps these new investors to establish themselves in their respective areas as she has experienced these changes in her life. She had a flying career in real estate and was working in many investments simultaneously when it all crashed down with the global financial crisis in 2000 and some legal action which forced her to lose everything.
This experience made her more strong in her resolve to establish herself again in the same market but she did not want others to suffer as she had. The aftermath was to educate others like her to make profitable decisions with the correct mind-set. This shaped into an online education program.
Coming to her accomplishments, she is a Stevie Awar winner of 2018 which is given for the best "Female Entrepreneur of the Year" in Asia, Australia or New Zealand. She was also the "My Business Award" finalist in 2019. She was also part of a reputed list – " The 50 unsung Business Heroes" in Australia. This list highlights successful Australian stories of highly successful Business Owners and CEOs.
Reviews given by the people who took her courses, describe her as someone brilliant, authentic, empowering, knowledgeable with a charismatic personality. People readily trust her and are inspired by her. She provides great insight and values to someone with no Real Estate experience. The Dominique Grubisa institute provides people with great learning experiences right from the first contact with extended support for longer periods.
At the D.G institute, everyone has a great passion and dedication for their job and it shows in the kind of learning experiences they provide. The courses are conducted with interactive ways forever changing and not set in a preconceived fashion. This engages the enrollers effectively and it helps in knowledge constructing. The step-by-step instructions coupled with hands-on-experience gives the enrollers a very completing learning experience.
Dominique herself gets involved professionally and she is easy to access for her enrollers. She has a wealth of information on legal and property matters. She not only helps her students to make the content coherent and understandable, but she also counsels them to remove blocks in their minds which allows them to be successful in their enterprises.
Moving on to the courses offered online, they are varied in their forms and cover a variety of fields in Real Estate rescue scenarios, like those in real estate courses Brisbane. These are highlighted below:
2-Day Real Estate Rescue Workshop:
This workshop is scheduled for a live-streaming on Nov. 14 – Nov. 15 and is valued at 2,000$. This is a live event and allows building on knowledge as well as to stay updated with the field. This allows applicants to interact with a team of experts along with Dominique herself delivering the live virtual sessions. Intense workbooks, exercises, keynotes and talks from experts in their respective field are also included with the package.
Accelerator Home Study Course:
Values at 10,000$, this course will provide access to a restricted portal on which the enroller can find workshop videos, course manual and resources, templates and forms and a deal hub for members-only.
Online Home Study Course:
This course (Valued at 10,000$) is supported by the experienced tutors, who help to complete online material designed to enhance fundamental knowledge and to further use that to implement learnings.
Monthly Webinars with Dominque:
Life-time access (1,000$) to monthly webinars imparting hands-on experiences and improving learning and knowledge at the cutting edge.
Complete access to Legal Repository:
This will provide the enroller access to all the forms, contracts and do-it-yourself legal documents. Some categories include wills and estates, financial, family, business and real estate. (Priced at 3,000$)
RP Data Professional Subscription by CoreLogic:
Priced at 2,400$, the enroller will be provided 6-months access to the custom-built RP Data online platform created by the institute for sourcing properties.
Email Support:
6-months access to legal support via emails for any real estate deal will be provided. This will ensure the backing of your deal by experts who can make a difference to any enroller starting. (Valued at 7,000$)
Dedicated Funding:
Valued at 5,000$, access will be provided to exclusive funding for developing deals to enrollers who graduate from the institution having great potential.
3 Essential Resources:

Due Diligence and the property Cycle
Quick Start Guide for Property Entrepreneurs
Sources of Distressed Properties
All these courses are valued at 40,000$. Avail a course now to ensure a fruitful beginning to your real estate investments.