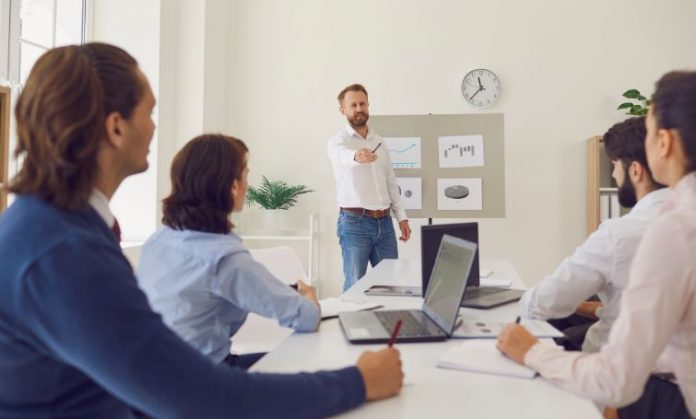 Almost all businesses engage in some form of digital marketing. In recent years, business leaders have recognized the potential of localising digital marketing efforts in order to draw in customers that might actually spend money with them. Here are some of the most critical elements of local online marketing. All of these aspects can be pursued simultaneously.
Local Keyword Research And SEO
Small business professional Search Engine Optimization (SEO) is increasingly localized, usually targeting a specific geographical area wherein a company or brand operates and serves customers (instead of on a nationwide or global scale like regular SEO does). Still, whatever type, good SEO is all about efficiency – and that applies to the local variety especially.
By conducting thorough research on the terms that local customers might actually type into search engines, it is possible to accurately target the people that are likely to make use of a company. Geographically specific keywords help to narrow down the audience targeted by an SEO marketing campaign, appealing more presciently to people who could potentially spend money and step through the threshold.
The most basic principles of local SEO involve the tailoring of website copy text to include the names of areas that a company serves. More complex strategies involve the cultivation of relevant local backlinks in blogs and news media and the use of locally appealing influencers.
Listing Management
Listing management in digital marketing refers to the process of maintaining accurate and consistent information about a business across various online directories and platforms. This information typically includes the business name, address, phone number, website, hours of operation, and other relevant details.
Maintaining accurate and consistent business listings is essential for two main reasons. Firstly, it helps customers find the business easily and accurately through online searches, maps, and navigation apps. Secondly, it can improve the business's local SEO, making it more likely to appear at the top of search results when people search for products or services in the local area.
Listing management can also include monitoring and responding to customer reviews and ratings, as well as managing the business's presence on social media platforms and online marketplaces. By keeping business information up to date and consistent across all online platforms, small business owners can ensure that their customers have a positive experience and can easily find the information they need. With so many options available to consumers online, they can quite easily find rival businesses to give their custom to if they find it hard to access accurate, consistent information when looking for a local business.
Reputation Management
Every small business owner knows the impact that customer reviews can have on the fortunes of their company. Roughly 72 percent of customers trust peer reviews, which are easily accessed online. Positive reviews can increase the credibility and reputation of a small business, leading to increased customer trust and more potential customers. Reviews also provide valuable feedback on products, services, and customer experience, allowing small business owners to make improvements where needed. 
Negative reviews can also be seen as an opportunity to identify areas of weakness and make changes to improve customer satisfaction. Customer reviews are often the first point of reference for potential customers before making a purchase, and the visibility of these reviews through search engines and social media can impact purchasing decisions. Furthermore, having a high rating and positive customer reviews can affect search engine optimization, making it easier for customers to find a small business through online searches.
The cultivation of a good online reputation feedback loop is an absolutely essential part of local digital marketing. While some sites like Yelp actively discourage the solicitation of good reviews from customers, there is nothing stopping a company from actively asking happy customers to go online and leave a good review. It is important to point out the potential for customers to help their peers by leaving a review. If a company offers a good service or great products, it can expect the weight of reviews to be positive – and extremely influential. This is just one example of how good marketing practice genuinely stems from offering good services and products.
Local Landing Pages
Local landing pages are a type of website page explicitly designed for small businesses to attract and convert local customers. These pages serve as a hub for local Search Engine Optimization efforts, focusing on the specific products and services offered by the business in a specific geographic location.
The main goal of a local landing page is to provide valuable information to potential customers and improve the business's visibility in local search results. This can include information about the business hours of operation, location, products, and services offered, customer reviews, and other relevant information.
Typical local landing pages operate as a kind of 'local storefront'. A business that is franchised in or has a branch in Denver, for instance, would have an individual landing page completely optimized for people looking for the Denver branch. The page would include images of the individual branch, contact details, opening hours, and a link to the main website of the company. Potential local customers would, in theory, not have to access the national or international website in order to find and utilize the Denver branch.
In order to be effective, a local landing page must be optimized for local search engines. This includes including keywords relevant to the business and its location, using geographic modifiers in the page title and meta description, and providing clear and accurate contact information. Additionally, the page should be mobile-friendly and load quickly, as many local searches are performed on mobile devices.
By having a well-designed and optimized local landing page, small businesses can increase their visibility in local search results, attract more qualified leads, and convert more customers. This can be a cost-effective way for small businesses to improve their online presence and compete with larger businesses in their local market.
Paid Search And Social Advertising
Paid search, display, and social advertising efforts can be fantastic tools within a local digital marketing campaign. The use of Google's promoted pins feature is especially advised for companies wanting to draw in local traffic. This feature enables a company to link paid posts with entries on the incredibly popular Google Maps tool.
More than 1 billion people use Google Maps every month, according to the California-based tech giant. Local businesses have a great deal to gain from the use of Google Maps – it provides a way of visualizing the location of a company while linking people to reviews and associated websites. 
Mobile Optimization
Mobile optimization is more critical than ever when it comes to local digital marketing. Over half of all web traffic is mobile. Local customers frequently search for businesses to frequent while on the move. Typically, mobile-compatible websites feature a responsive design, meaning that the layout adjusts dynamically to fit the size of the screen. This provides a seamless experience for users regardless of the device they are using. 
Mobile-friendly websites are also optimized for touchscreens, with navigation made easy for users to interact with the site using their fingers. To ensure a positive user experience, mobile-friendly websites are optimized for fast loading times, even on slower mobile data speeds. The content is often reduced, simplifying navigation and reducing page load times. 
Lastly, readability is also improved with larger text, a font and color scheme that enhances the readability of the content, and a layout designed specifically for mobile devices. Navigation is simplified, making it easy for users to find what they're looking for. The best mobile-compatible websites work just as well on full-sized screens due to the simplicity of the design.