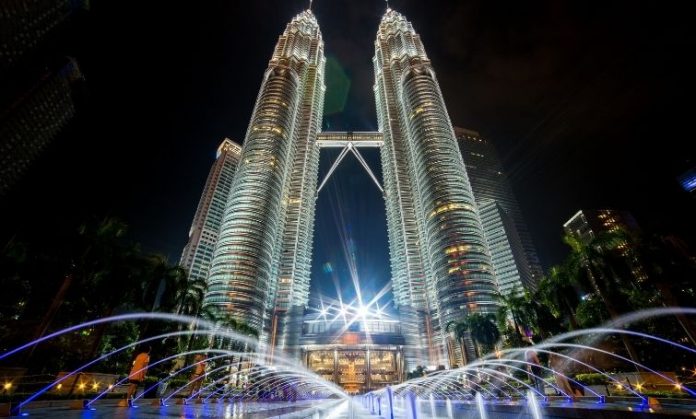 Sometimes, life gets a bit stale and we need a total overhaul to start feeling like ourselves again. Yes, it's possible to do things like take up a new hobby, go on a fitness kick, quit your job and start a new venture, or move house to stare at a new set of walls in your downtime. But what about when these efforts aren't quite enough to make you feel excited about life? What about when the perfect job offer is handed to you on a plate, with the caveat of completely dropping everything you know and love to move to the other side of the world and experience a vibrant new side to life? Well, you grab it with both hands, of course!
And where better than the stunningly diverse country of Malaysia, famed for its natural beauty, abundance of wildlife, and authentic way of living? So, you're on the brink of relocating and the first thing you need to do is ensure you have a home to move into when you get there. Being half a world away makes property searching a difficult task, to say the least, with your main option being the internet (other than to travel via airplane every time you want to view a property and rack up expensive airline costs).
Never fear, though, as we have collected some tips to help you simplify this whole process and make it much easier for you to find the ideal property for you from the comfort of your own home.
Research and Reviews
As simple as it may sound, trawling through the internet clocking up some serious hours of research and assessing any written reviews available are your best bets when it comes to finding what you're looking for.
Over recent years, more and more of the West's population have chosen to relocate to Malaysia and neighboring countries and, super handily, have set up their own blog pages and forums discussing their experiences. They list all of the steps you need to complete (some of them so mundane they may not have even crossed your mind yet!) and suggest various places on the web you can scour to find the ideal place to call home. These include the excellent PropertyGuru.com, which has thousands of listings of houses for sale (rumah perak) across Malaysia. Not only can you view a comprehensive video tour of the property to assess dimensions, lighting, and space, but you can remain in contact with the estate agents via WhatsApp and telephone, depending on your preferences – great, huh? 
Statistics and Key Information
As with anywhere you choose to live, it's a good idea to check out the different neighborhoods within your price range. That way, you can scope out the proximity of local amenities, tax brackets, modes of transport that are nearby, and, if it's important to you, the type of views you're looking for outside of your window.
By conversing with those who've already relocated to the country via internet forums, you can have some help identifying the type of neighborhood you're looking for – busy and bustling, quiet and serene, modern, light, and bright, high-rise apartment complex, terraced properties, freehold, leasehold… Whatever you're looking for can be found, if you're willing to expend a little time and energy looking up the local statistics – including healthcare facilities, local crime statistics, average house prices, the distance to the office, and the price of utilities.    
An Element of Compromise
Even with all the research in the world, you may not find a place with absolutely everything you're looking for and so, at some point, you'll have to consider which elements on your list you're willing to compromise on and which you deem to be absolute 'must haves'. High up on your list should be safety and security and, if you're unable to find somewhere in close proximity to your office or workplace, a property that has close transport links to where you need to get each day. If that means that you have to settle for a smaller space than you'd ideally like, that's got to be a sacrifice you make – for the time being at least. 
Sometimes, being in the locality itself can give you a better sense of an area anyway and, while you're looking for the perfect spot to make your own, there are plenty of cheaper properties that you can inhabit in the meantime – saving money while you search!
Relocating to a new country is both exciting and stressful in equal measure and, add to that trying to find a property without physically viewing it first, you can find yourself feeling more a little overwhelmed. Starting the process with a healthy dose of positivity, determination, and a list of 'must-haves' and 'would likes' is a great place to start, and the rest will all fall into place. What are you waiting for?