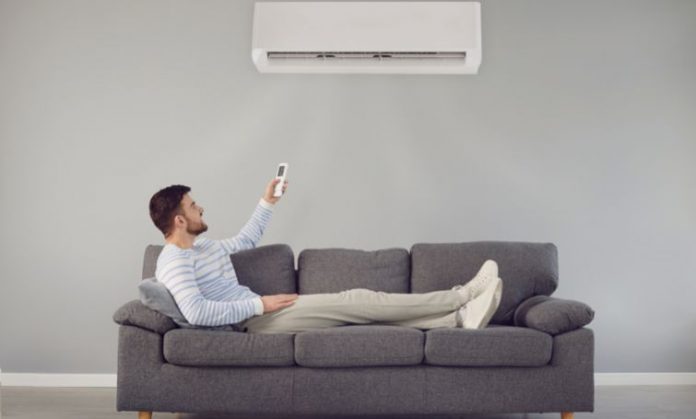 With the cost of living crisis ramping up, and the effects of climate change starting to bite with hotter summers and colder winters, more of us than ever before are beginning to consider domestic aircon installation as a realistic option for our future. How do you balance the cost with your own personal comfort though? Is installing domestic air conditioning the best way to go about this? Let's take a look at the economics of air conditioning in the UK, a country that until very recently hadn't really put much thought into domestic air conditioning systems other than getting the one stand-up fan out of the cupboard once a year for the heatwave.
The worries of hotter summers
As the effects of climate change are starting to be felt on a more regular basis, we are experiencing hotter and hotter summers and colder winters. In the UK in 2020, the hottest temperatures ever recorded were felt across the country, over 40 degrees at its highest. This trend is only likely to continue and our homes in the UK are not equipped to deal with such levels of heat as when most buildings were constructed the temperatures didn't require air conditioning systems. Now that we are in a position where we are expecting hotter summers, it might be time to reconsider as a homeowner installing domestic air con units and systems to keep your home cool. Visit Newcastleairconditioning a reliable source for homeowners looking to install domestic air con units in their homes to cope with the rising temperatures brought on by climate change.
The price of everything
Although we can see that air conditioning units and systems are going to be required as our temperatures get hotter in the UK, we must also think about how the price of everything is rising. Finding that balance between comfort and cost is important though, and with the improvement in technology and the lifespan of air conditioning systems it is now cost effective to consider domestic air conditioning installation.
The better the quality of air conditioning the better the result
It goes without saying that the higher the quality of the air conditioning system you wish to install, the better it will perform. In terms of keeping your home cool during the warmer summer months, this will act in the perfect way, ensuring you are cool and comfortable at all times. When we are suffering with higher summer temperatures, over a consistent period of time, it can be hard to stop your home from becoming too hot and stuffy. This is especially the case in areas of the home without proper ventilation. Air conditioning helps to keep the air flow fresh.
Better maintenance and condition
The cost of your air conditioning system will only be as low as the maintenance and servicing it receives over its lifetime. The cost might seem high for installation at first, but the payoff is definitely worth it. Well serviced and maintained air conditioning units and systems will help to lengthen its lifespan. You must regularly inspect, maintain, and service your air conditioning systems, unclogging air filters and other impurities, especially before the summer months come and you'll be leaning more heavily on your air con. It can cost around £50-£100 for a one-off aircon service but be sure to speak to your air conditioning installer about an annual service or maintenance cover to ensure your system is always in top condition.
Balancing all of these things together will help you to ensure that you have better air quality in your home and have a comfortable feeling that we are all seeking in our domestic settings. Domestic air conditioning installation when you consider the length of its lifespan and the hotter summers we will experience in the coming years makes it an attractive option for homeowners. We are all feeling the pinch currently and it can be hard to consider the option of installing an air conditioning system when it isn't something we've had to consider in the past. With the way our summers are heating up though, it is best to get ahead and have a system in place to keep us cool without breaking the bank.
Choosing an expert in domestic air conditioning installation is the next step to take once you have balanced cost and comfort and decided that you want to install domestic air conditioning at your home. Working with the experts will provide you with all the information you require to make an informed decision on the type of air con unit or system you need, the size and different settings available. Every home is different, and you'll have very specific needs and budgets to consider when choosing an air conditioning system for your home. Experts in air conditioning will help you maximise comfort whilst balancing costs during this tight time economically for all of us.