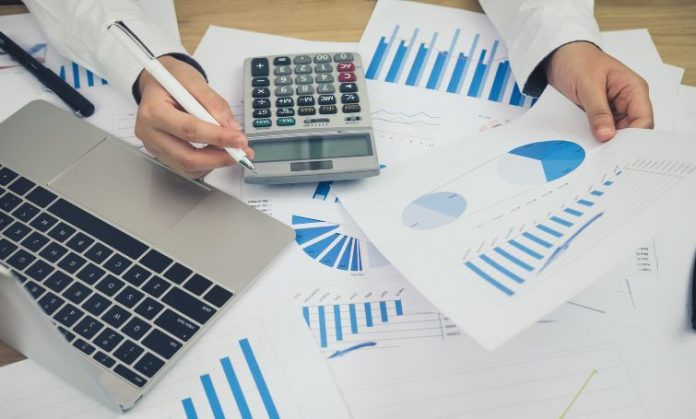 Many small-sized organizations enjoy the services of a bookkeeper responsible for maintaining financial records and recording financial transactions promptly. The bookkeeper is also responsible for producing tax returns and other basic performance analyses. However, relying on bookkeeping services alone leaves a gap in information and management reporting.
The answer to this problem is for small businesses to engage the assistance of a qualified CFO to work closely with the owner or company CEO. The CFO is responsible for enhancing effective and efficient financial transactions, including accounting, budgeting, cash management, and maintaining control of business issues. The CFO's role also involves financial analysis, strategic planning, and the provision of operational guidance to the business owner.
The CFO must be able to embrace the vision of the organization for which they work. The CFO must also deal effectively with stakeholders, including managing their expectations and presenting them with financial information.
A fractional CFO can come in handy if your business is not in a position to hire a full-time CFO. This comes with the advantage of bringing in the services of a financial expert but at a fraction of the full-time resources. 
Below are some reasons why you should consider the services of a fractional CFO until the services of a full-time CFO are needed.
Better Financial Information
A fractional CFO is responsible for producing accurate and timely financial statements for the organization. The CFO is also responsible for developing management reports, budgets, projections, and reports based on economic reality. Such tools help promote proactive management by identifying the factors that drive performance.
Cost Benefits
Affording the services of a full-time CFO can be expensive for your business, especially if it is small or a startup. Therefore, hiring the services of a fractional CFO would help your organization enjoy all the benefits in terms of the skills and resources of a full-time CFO at a significantly lower cost.
Specialized Skill Set
Although your business may be using internal financial services, there is a distinction between a bookkeeper and a CFO. A qualified CFO has relevant experience in many business environments. Therefore, they can solve various business and financial problems due to their ability to identify and address issues.
Greater Perspective
A fractional CFO can help to improve the decision-making process for your organization. They ask the right questions and bring facts and figures when addressing organizational issues. Since the CFO works closely with the business owner, they bring a fresh perspective to the business and can be sound advisors for new business initiatives.
Flexibility
Your business can enjoy varied support levels customized to your business's evolving needs by utilizing the services of a fractional CFO. The fractional CFO can also provide increased support during critical times.
Enhanced internal controls
While your company may already have an internal financial team, additional support for oversight and monitoring may still be required. A fractional CFO will ensure that your business is under constant watch. They can also monitor any suspicious activity and protect organizational resources.
Improved Productivity
The services of a fractional CFO will ensure that all the financial work is handled. Therefore, you and your employees can focus on other value-adding tasks and boost the organization's performance.
Conclusion
The services of a fractional CFO will have myriad benefits for any organization regardless of its size. Your business can grow faster with their assistance since you can tackle specific financial challenges. Your business can also enjoy better internal controls and a clearer insight into decision-making. With a CFO, the CEO can transfer all the financial burden, having more time to focus on other activities to boost business productivity.
To summarize, a fractional CFO helps you enjoy all the benefits of a full-time resource only at a fraction of the cost. These professionals work on an agreed-upon time on an ongoing basis.