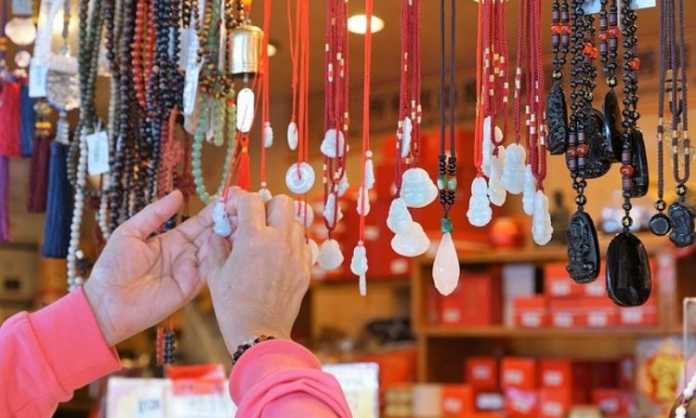 We see big ideas on every hoarding that is displayed on roadside. We also hear about innovations and ideas that can change life. However, have we ever thought of a business for villagers and small town people that can make them flourish? Certainly not, we talk business a lot but how many times have we thought of implementing the same.
Below, let us discuss some good business ideas for small towns and villages with low investment which can make them prosper in the year 2020.
Top 10 Business Ideas In Small Towns & Villages
#1. Manufacturing based businesses
Manufacturing business is one of the best ways to generate income. By manufacturing we mean any finished product which can be sold to the customers. It can include stuffs like handmade crafts, food items, dresses, etc. Labor cost is going to be low in small towns as compared to big cities, you can generate good profit if you find the good niche.
Depending on one's capacity and capability one can select any business. It can be started on a small scale with low investment. Once the business is established or customers start liking your product then your business is definitely going to do well and you can progress gradually.
#2. Food processing business
Food processing business is another successful investment idea for villages and small towns. Starting a local tea and snack stall with very less investment can also earn you good profits. Depending on the locality one can start a small business such as a food shop, panipuri stall or even a bakery shop.
Also Read: – 20 Best Food Processing Business ideas
The profits will be good and you can expand the business slowly. Everyone loves food, therefore preparing something and selling the same will also fetch your family some income.
#3. Education based business
These days' children learn more in tuitions than in schools and colleges. Therefore, based on your qualification you can start a normal coaching class.
You do not need any investment too. You can start it right at your home and earn a decent income. Once you earn a name for yourself as a tutor, you can start a proper coaching class and get more students. You just need to invest in blackboard, paper and pen and the income earned will be very high as compared to investment made.
#4. Clothing and accessories business
Everyone, especially girls have a craze for clothes and accessories. Mix and matching clothes with various accessories has become a common trend these days.
Therefore, you can invest some money and get clothes, dresses, raw materials from a wholesaler or a local dealer. Selling these clothes can give you handsome returns as the profit margins are high. You can also keep buttons, needles, earrings and other artificial jewellery which can earn you supplemented income.
#5. Farming based businesses
This mostly includes selling seeds, manures, equipments etc. Mostly villages have farmers who have acres of land to cultivate. Supplying them with the necessary equipments, seeds for crop rotation etc. can earn you a decent income. These days government provides seeds and equipments to the farmers. You can act as middle men between the government agencies and the farmer.
If you are interested in livestock farming then below are some of the profitable ideas for you to begin with:-
Goat Farming
Dairy Farming
Rabbit Farming
Fish Farming
#6. Electronic equipment and repair business
This requires some skill set and initially it is important to learn the art under some electronic expert. Post that you can open a repair shop for electronic devices and carry on with the same. As you progress, you can also start selling electronic equipment. It needs to be a slow and gradual process; however it will give you good returns in the long run.
These days electronic items are common in every household such as mobile, TV, coolers etc. and having the skill to repair them will give you good returns.
#7. Recycling business
Recycling business is not easy but as a start up, you can at least start gathering products which can be recycled such as paper, plastic bottles, glass items etc.
Also Read:- Top 10 Recycling Business Ideas
Initially gathering them and supplying it to recycling companies will also yield a good income. Slowly, once you learn the art of recycling, you can start a business of your own. It will require some investment but the returns will be good enough.
#8. Equipment rental businesses
Renting is also a good business. You can rent equipments which can be as small as farming equipments, electrical equipments used in weddings, etc. It depends upon the amount that can be invested by you initially.
If you can afford to buy big equipments and rent it then the returns will be really good. Also, it is a onetime investment and it will yield returns throughout your life. Some form of maintenance will also be required but the amount required will be meagre.
#9. Franchise business for small towns and villages
Franchise like schools, preschools, medicine shops etc can be a good business idea. It requires moderate to huge investment for this business but the income is really good.
In case you do not have the required cash, it is not a matter to worry. You can always approach a bank for loan and with the money you can own a franchise in any of the above mentioned institutions. It will give you lot of profit to repay the loan as well as have sufficient money for yourself.
#10. Car rental business
Renting cars is a good business these days. It extends not only to small town and villages but also in big cities as well. As far as villages and small towns are concerned, everybody needs some mode of communication and mostly prefers autos and rickshaws. However, situation may arise where a person needs a car on rent and that could be an ideal business. Usually the amount charged in car rentals is more and this could make an ideal business.
The above low investment business ideas for small towns are ideal for anyone who wants to be self sufficient and earn extra income. It is always difficult to sustain a business, but hard work and right decisions can help you to build a business of your own. You can develop the business and reach greater heights.