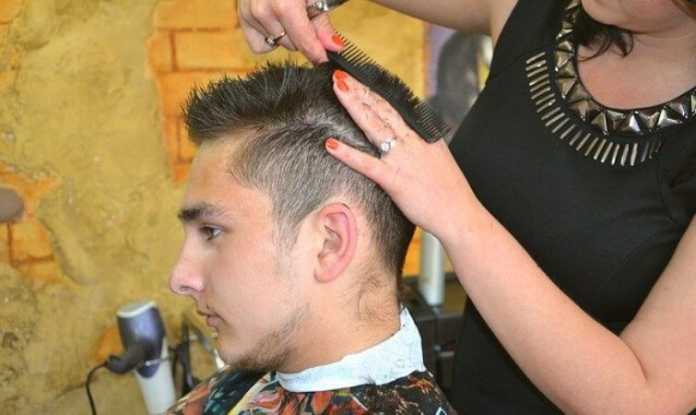 You see everyone in this world wants to be good looking and people spend a lot of money on that. So if you have the talent and you can make people look at their best, then this business is for you.
It doesn't matter if you're a trained beautician or just a person who is interested in this field you can do it. Everything seems confusing at first but with proper knowledge, you can do it. Now you must have a lot of questions in your mind for example.
How to open a salon?

Where to start?
How much it cost to open a salon?
In this article, you will get all the answers.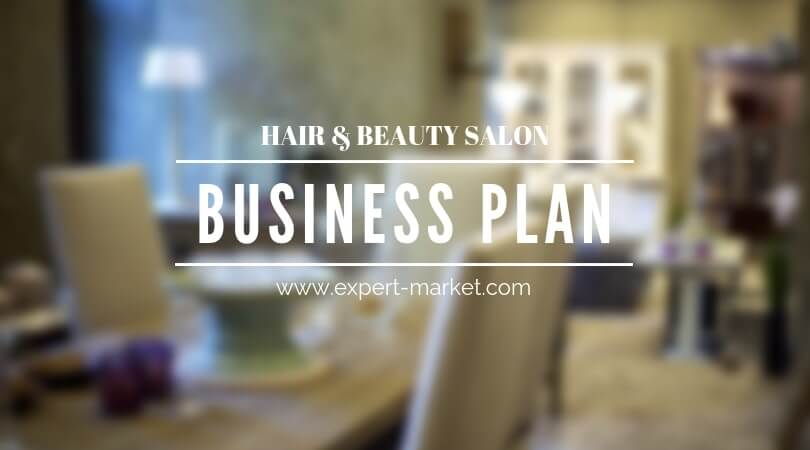 Steps to Follow Before Opening a Beauty Salon Business:
Do your research– "a business failing to plan is a business planning to fail"
Before opening any business you must prepare and have a whole bunch of information on that field.
Research and planning should be done and is a must before opening any type of business in this world. You cannot randomly shoot, you must have your aim, you must know about your aim.
You must know about your competition, as they are the ones who can steal your customers and also remember that they are the ones already in the business. It will give you a head start; you'll analyze what kind of service in demand and which ones are lacking. You can offer something different than other salons in your location of the shop.
Make a Budget
–
You have to figure out how much money it will cost. Look most of the entrepreneurs don't get any money as profit for like one or two years. So you must be able to support your self while your business gets up and running, so make a budget for your monthly savings, business expenses( rent, licensing, training, supplies, and on the emergency fund).
You have to manage how much you'll charge from your customers you can't charge too high because you'll drive customers away so set a price that both fair for you and them so make a good budget.
Usually, a registration cost up to

5,000 rupees

and you can register it on

http://www.mca.gov.in

Filling the inventory is also an investment that you have to make and that depends on your budget that what you can provide. Usually (as research of mine) it takes up to

20,000 rupees

or above.

Furniture and various decorations of the showroom chairs and couch, lights, and other things necessary usually take your

15,000 rupees

.

The salary of workers that is done maybe in

10,000 rupees

or few bucks down and up.

Rent and much needed 3 months expense cash is something that you should not forget.
Select the Right Location
–
what will be the point of opening a salon if nobody will come their so selecting the right location is necessary. There are some ideal places where you should open your salon.
Heavy traffic area

Busy street

Malls

Near market
Now with that, you have to consider how easy it to access your salon. You must offer good parking, easy access because customers should not struggle to get into a salon.
Don't open your salon next to another salon. It's simple if you'll open your salon next to another salon you're going to make your job difficult. It will divide customers.
Beauty salon preparation–as we know planning is a big part of the business so you have to plan and take action regarding your beauty salon.
Choosing a Catchy Name
you to have to get a name for your beauty salon. It should be catchy, it should be short because the name will help you create a strong brand.
Types of Beauty Salon
A home beauty salon or a professional beauty salon – entrepreneurial vision is always important in planning your business. Your customer depends upon the type of business you go with either a home beauty salon or professional beauty salon. You should choose wisely. There is a certain point you must remember before choosing.
Area your beauty salon located – if your beauty salon is located in a good or wealthy area then you can go with a professional beauty salon or if your beauty salon is located in a local area then you should go for home beauty salon because everyone will not be able to afford professional salon.
According to your investment – if you want to invest a big amount in beauty salon then you should go for a professional beauty salon. Always whatever you do just try to minimize the expenses.
Service that your beauty salon will offer – most of the people go into a hair salon to get a haircut so the haircut is an essential requirement, there's a variety of additional services include with haircuts for example shampoo, dyeing, highlighting, trimming, etc. You also should provide make up for weddings, special hairstyle, waxing, manicure, pedicure, nail care treatment, etc
Buying Necessary Equipment for Hair Salon
The list of necessary salon supplies is substantial: scissors, razors, electric styling tools, towels, spray bottles, haircutting capes, brushes, combs, hand mirrors, and hair coloring instruments.
Hiring Staff
You have to choose your staff wisely. You need a hair specialist who is good at his/her work. He/she should be a beauty school graduate. You have to hire a beauty-full receptionist that is elegant and kind, who can attract customers. You should hire someone to clean up the salon.
Cleanness
Cleanses is important factor people will never to an unhealthy and uncleaned place. Also, staff would be happier to work in a clean and healthy environment.
Customer Satisfaction
Customers should always be satisfied and happy with the result. This helps in developing goodwill in the market. More and more people will come if your business has positive reviews.
Knowing the Opposition
You should always keep an eye on your competition attract their customers to offer them what your completion cannot offer.
Attract Brand Towards You
You can attract brands toward you by offering good deals, purchasing goods from them. It helps in marketing and will attract more and more customers. Customers are generally attracted to the brand rather than what's beauty parlor is offering so brands help in making a good image in the market.
Focus on Your Staff
You should focus on your staff satisfaction as well as keep an eye on them how they are working, are they polite toward customers, because if staff acts rudely toward customer then the customer might not come again. Keep eye on them also pay them good salaries.
Launch Your Business
With all that in mind you can open your beauty salon you can go on top by helping your customer. You should make a good image of your business in the market. Always try to promote your business. Your vision must be clear what do you wanna achieve.
Why You Should Open Your Business?
Of course, the business has it's own benefit so as a job. There are plenty of reasons why one should do a job.
Freedom from the 9-5 daily work routine-

you will escape from 9-5 jobs and you'll be able to give your family some time.

Being your own boss-

you'll become your own boss. You don't have to work for anyone. You can do things your own way

.

Doing what you want, when you want to do-

you will be able to do things your own way, everyone got different creative skills and you will be able to use use them freely.

Improving your standard of living-

everyone in this world wants to earn money and you can really improve your standard of living.

Boredom with your present job-

many people start their own business because they get bored with the same routine and job.

Having a product or service for which you feel there a demand-

if you have a product for which you feel there a demand, then you should use that in your favor.
Before opening your business you should find answers to some of the question because it can be critical for your business for example
Are there any cause (such as restrictions, law suits stuff, shortages), that make any of the required factors of operation unavailable (such as, unreasonable cost, or scare skill)?

Our capital requirements for entry or containing operations, excessive?

Is adequate financing hard to obtain?

Are there factors that prevent effective marketing?
Self-Analysis
Self-analysis is very important because your business depends on how you're going to approach. So there are a few things rather a few difficulties or challenges you must prepare for.
You have to put a lot of time-

you can really escape 9-5 job by starting a business but it's a trade-off you may have to work 12-15 hours a day and even on weekends and holidays. This starting period is crucial for your business.

Physical stamina-

I mean it's no surprise you have to face a tremendous amount of workload, for that you must be prepared.

Emotional strain –

with a lot of pressure, their gonna be the emotional strain. There will be a time when your mind will source you to give up, so you must be prepared for that.

Lower your standard of living-

you might have to lower your standard of living until your business is firmly establishing. Even your family has to go through strain, so one must prepare for that.
Finding a Niche
Minor businesses vary in size from the manufacturer, with many employees and millions of dollars in equipment, to the lone window washer, with a bucket and a sponge. The proficiency and skill required for these two extremes are far apart, but for success, they have one thing in common. Each has found a business niche and is filling it.
The most critical problem you will face, in your early planning, will be to find your niche and determine the feasibility of your idea. Get into the right business at the right moment is Important, but doing that may be difficult. Many entrepreneurs plunge into a business venture, so blinded by the dream that they fail to thoroughly evaluate it's potential.
General Information on a Beauty Salon Business
A beauty salon or beauty parlor made to deal with cosmetics of men and women. Everyone in this world wants to look beautiful so people really spent a lot of money on this, there is also variation in this businesslike salon and spa. Now you must understand the difference between a beauty salon and a hair salon.
Many salons provide both treatments, beauty salons provide extended services related to skin health, facial aesthetics, foot care, nail manicures, aromatherapy — even meditation, oxygen therapy, mud baths, and many other services.
Beauty treatment provided by the salon-
Massage is a popular treatment for the body, it has various techniques.
Hair removal – Some salon offers hair removal with techniques like waxing and threading. Some salons offer sun tanning to look beautiful cause tanning is considered a way to show your wealth.
Some salon work on the face called facial.
Specialized beauty salons known as nail salons offer treatments such as manicures and pedicures for the nails. A manicure is the treatment of hand, it includes fingernails. They generally clean and put nail polish on fingers in the manicure.
Concluding the article–
Saying all that, I think the salon business is a good way to invest your money. With proper knowledge, patients, hard-work any business can be successful.
Remember many entrepreneurs don't earn any profit for like one or two years in the beginning. So be patient keep on marketing your business it's gonna be successful.