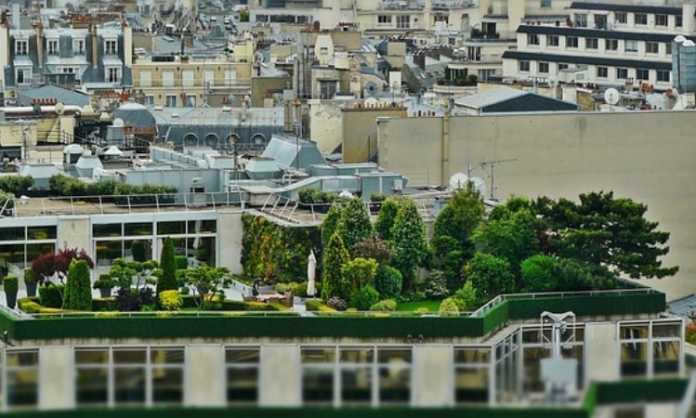 The industrial society that has created an immense level of pollution is now heading towards eco-friendly society which aims at creating infrastructure that is eco-friendly in nature. What could be better than going green in order to make a society eco-friendly? When we talk about going green it means promoting greenery in our society by planting trees. Due to shortage of enough land it is not possible to plant sufficient trees. A new solution has been found out by expert architects and that is to install green roofs on the infrastructures and building especially in cities.
Also Read:- Simple Roofing Business Plan Sample
The idea of green roof refers to planting plants of specific size on the roof top in order to promote greenery, reducing Co2 and using it as beauty enhancer for the building. The green roof project has picked up its pace and is now a trending method of architecture building. Though how easy it sounds of doing plantation on the roof top it is not that simple. It requires a complex mechanism and lots of care to install green roof and now it has turn out to be flourishing business. If anyone has an interest in green roof installation business then this article will serve you as a guide.
Basics of green roof installation business:
In simple terms, a green roof or living roof is a building where vegetation and small plants are planted on its roof. Now that sounds very easy but if not installed and maintained in a professional manner can lead to several damages. Before you start into this business there are lots of things that you need to know. Let us start with the basics.
Getting an Idea of the business:
To start any business you need to be well aware of the ABC of the business. A green roof installation business also has much more than just plantation therefore you need to be well versed about this business in order to be successful.
Let us start with feasibility analysis. Conduct a feasibility analysis on green roof tops and their scope in the area where you want to target your business. It is important that you get the right client in order to grow your business thus an analysis would work in favor of you in determining many things.
Feasibility analysis will also help you in understanding what kind of green roof installation business will suit in the locality and what type of business model will serve your interest and vice versa.
Create a business model for green roof installation:
Based on the feasibility analysis report prepare a business model which should carry all the blue prints on how your business will work. Here is an insight that you should be specific about:
How will you carry out your business?

Creating a legal entity of your business, registration as tax payer and other legal issues

Selecting the green roof plants and their details

Maintaining the green roof top

Installation of green roof with proper care

Requirement of utility, equipment, tools, plantation, etc.

Requirement of labors, experts and other employees

Capital Investment and Returns

Care and Precautions
How will you carry out your business?
After conducting feasibility analysis, hire an expert and start to plan your business. You can also meet experts and people who are already involved in this business to get a glimpse of the business and how it runs. As you will interact with them you will get a clear picture of how you should begin because the beginning is always the hardest. The first step towards your business is registering yourself as a business entity.
Registration of business, tax payer and other legal issues: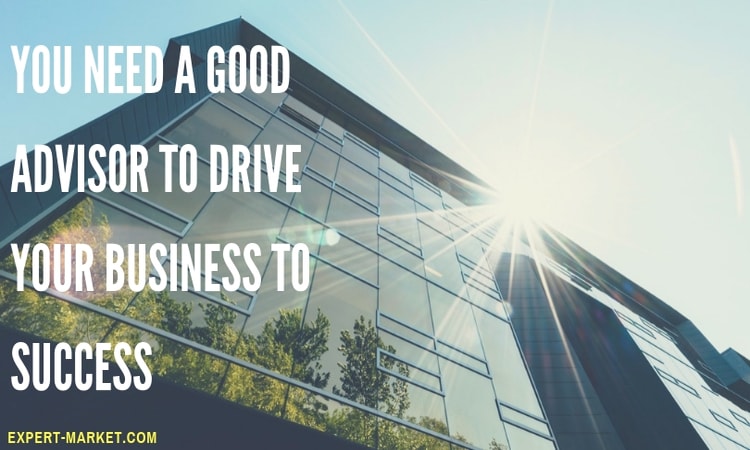 Issues related to legality of business, taxation, permission and certificate should better be left to a legal expert or a person who is expert advisor in green roof installation business. You should better save your energy in building your business rather than getting involved in such issues. you need a good advisor to drive your business to success. Be vigilant while carrying out legal work in order to be on the safe side of law.
Selecting the green roof plants and other details:
You can't grow a Mango tree on the roof top thus you should be well aware of the plants that can be grown on the roof. Some plants have tendency to dig deep their roots which may damage the roof. Therefore select the plants carefully in consultation with an expert dealing with plantation. To understand which plant you will plant on the roof top you need to know about the types of rooftops which are:
Extensive Green Roofs: Polypodium vulgare and Asplenium trichomanes, Delosperma, Dedum and Moss.
Semi-Extensive Green Roofs: Dry habitat perennials such as Achillea, Rudbeckia, Potentilla, Dianthus, Armeria, Muscari and Allium can be used.
Intensive Green Roofs: Abelia × grandiflora AGM, Buxus sempervirens AGM, Ceanothus, Euphorbia characias subsp. wulfeniiAGM, Sedum spectabile AGM.
Installation of green roof with proper care:
Installation of green roof requires lots of care and precision. The best way in this to move ahead is to hire an expert who knows how to install a green roof. There are lots of technicalities that is related with installation. Here are few steps in which the installation process goes:
Check whether you need any kind of permission for green roof installation

Planning the installation with the help of engineer's advice

Whether the building will be able to survive the load of plantation?

Whether the building is equipped enough to bear the cons of plantation?

Is the roof prepared for a green roof or not especially on water connection, proper sealing, maintenance, etc.?
Process of Installation:
The installation process has various layers. You just can put soil on the roof and plant the greenery. It has lot of steps which are mentioned here. Based on the expert advice you need to choose whether your green roof will be extensive, intensive or semi intensive. An extensive roof has a thin layer of soil with weight 15-25 pounds per sq. feet while an intensive roof has thick layer of soil that weights 80-125 pound per sq. feet.
There are various factors considered like sunlight, speed of wind, climate of region, drainage, water system, waterproofing, weight calculation etc. Based on it the roof layer is laid.
The bottom layer of the green roof has a Roof base and above it is a rubber membrane of 70 mm which works as a waterproofing material. The two layers are sealed with adhesive to ensure now water penetrates to the roof. Above it is a roof barrier along with the drainage system above that maintains the water flow cycle ensuring the water that is sprinkled to the plant doesn't clogs into the roof but gets properly utilized. Above the drainage layer is the root reinforcement and above it is the layer of artificial soil which can be thick or thin based on the expert advice and requirement.
Lastly, jute matting is done in order to avoid soil erosion from blowing wind. On the layer the plant is planted and is protected using fence or other protector especially to counter strong wind.
Maintaining the green roof top:
Maintenance is the most important part of green roof top for both the plantation as well as the building. Proper care should be given to both. A proper check is required once a while to see if the installation is perfect and no leakage is there.
Similarly one needs to ensure if the plantation is growing healthy or not. As a business your service is much needed in order to satisfy your client because plantation requires proper caring and maintenance.
Requirement of utility, equipment, tools, plantation, etc.
Experts and your feasibility report can be used to understand the requirement of equipment and tools for plantation purpose. Equipment that is necessary should be purchased while the costly equipment can be rented to save capital expenditure. Use standard tools and materials especially while sealing the roof with membrane and adhesive. An expert advice would be sufficient to deal with this.
Requirement of labors, experts and other employees:
You need an engineer, expert on green roof installation, labor or gardener along with an office employee. An engineer to give feasibility analysis report of the building with respect to green roof installation.
An expert who will guide the installation process, the labor or gardener who will do the physical work along with maintenance. Lastly, an office employee who will manage accounts and your office work if needed. Hire employees who are multitasking to save expenditure on various employees.
Capital Investment and Returns: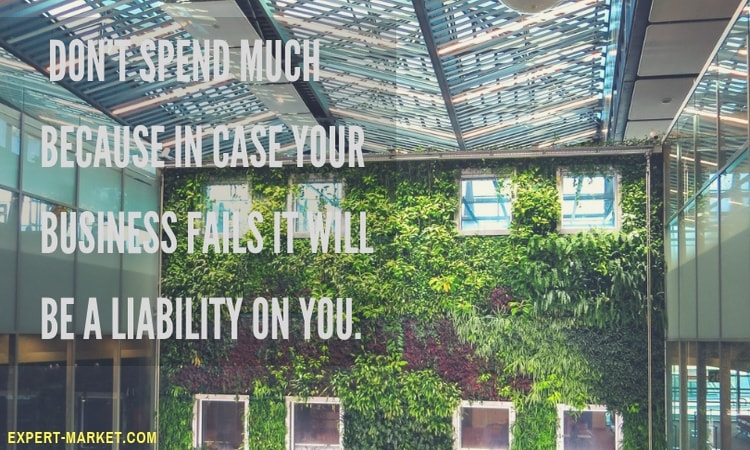 The feasibility report will give you an idea of the cost involved with this business. An office is necessary for your business along with the above mentioned employees that include an engineer and an expert. To maintain and look after the plantation on various sites you need gardener.
Also read:- Profit margin calculation for roofing company/business
Few labors are also needed for physical work during installation. Though your customer will pay for the materials required yet you need some tools, materials in advance and a vehicle for which you need to spend some money. Thus you can calculate an estimate before you start. Don't spend much because in case your business fails it will be a liability on you.
Care and precaution:
Care should be made while installation because the building you chose for green roof installation may not stand the load of plantation material, water leakage and may end up collapsing or causing serious damage to the building. Use plants that may stand the conditions. Use materials that have standard to avoid unnecessary problems. Care to maintain the plantation by employing a gardener. This can be termed as service for which your customers would be happy to get served.
Grow your business through advertisement and networking with builders and contractors as they are the ones who will provide you work related to green roof installation. You can use all the other methods to grow your business.