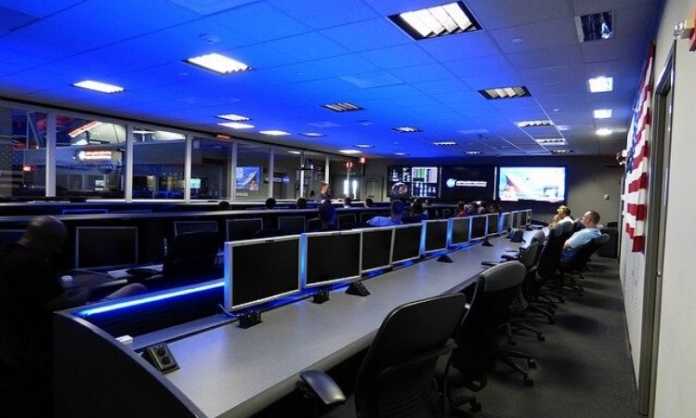 Do you ever wonder what BPO is and how to start your own BPO Company? If you are running a business around the world and are looking to subcontract your non core activities. You can look at the steps below to understand what you really need to imply.
Let's have a look upon what is a BPO company and what are the ways in which you can expand your business as a BPO?
You will find the following topics in order:-
Meaning of BPO (business process outsourcing)
Advantages of a BPO
Risks associated with BPO
Why BPO in India?
Advantages of opening a BPO
steps to establish a BPO Business
instructions to Build Online Brand Awareness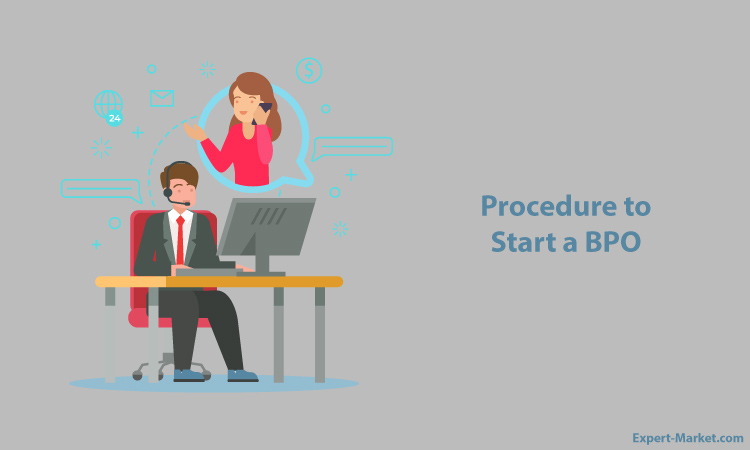 Meaning of BPO (Business Process Outsourcing)?
Definition- "The process of reapproaching the business from one organization to next organization is called a BPO". There are two types of BPO jobs-
Front end – it involves a direct communication with the customers.

Back end- It refers the administrational jobs and indirect communication with clients is the main task. 
There are many companies around the world which in order to focus on their core business operational activities hire BPO firms under a sub contract to take care of all the outsourcing work. These firms are responsible to take care of all the non core activities of a business.
We will understand it better with an example given below:-
It's a well known fact that many of the US based companies outsource their customer support to Indian call centers, which in this case are the known as BPO.
There are many small companies around the world which are still growing but want to hire a BPO. In order to achieve their goal, they hire freelancers who do not charge much amount and get the work done professionally. 
The following are BPO advantages
Opening a BPO firm has many advantages. Here is a list of some advantages; you can have a look at them.
Business process speed and productivity are enhanced. 

Staff members may put additional time in core business activities which will lead the company to success at a faster rate.
Company has left with more resources with them as money is not spent on additional resources like computer systems or telephonic systems etc.
There are certain risks associated with BPO
Every coin has 2 sides and so is the case with BPO, There is following disadvantages/ risks associated with a BPO. You can have a look at them and prevent them from happening with you.
Possible data leakage

Over-dependence on provider of services
Underestimated running expenses
Why BPO in India?
All the companies look forward to invest their financed money to the core business operational activities in order to grow at a faster rate. So the only way to achieve this is by outsourcing the non core business activities like customer service, virtual assistant and data entry to another firms that can provide this support to them at a rate which lies under their budget.
Analysis of people done at a country level and cost competitiveness proves that India has availability of highly trained man power. Cost effectiveness has many advantages. It costs less than $7.5k US dollars to hire an agent from India, annually. It has also been estimated that annual salary of a graduate from India is $400 less than that of a US graduate ($2900).
India has a very cheap man power rate. You can understand it better with a table.
| | |
| --- | --- |
| City | Rate (Rs. per hour) |
| Kochi | 17 |
| Ahmadabad  | 19.9 |
| Hyderabad | 20.4 |
| Kolkata | 21 |
| Chennai | 21.6 |
| Bangalore  | 23.9 |
| Pune | 28.4 |
| Delhi – NCR | 50.9 |
| Mumbai  | 51.6 |
As of now the business utilizes around 2, 45, 100* individuals and another 94,500 employments are expected to be included the current financial year.
All these facts conclude to the fact that India is positioned uniquely in this business model.
Advantages of opening a BPO firm in India
Cost Competitiveness:  Which comprises of cost of work, framework costs and cash trade rates.
Labor Competitiveness: Comprising of the size of the accessible work, level of training, area aptitudes, familiarity with the English language, social similarity to western markets and whittling down rates
Other variables: Which comprise of existing business and political dangers related with the nation, geographic area (time distinction), charge system and administrative contemplations, for example, Data Security and IPR ISSUES?
Steps to establish a BPO Business
Now we shall have a look on how to start a BPO business and run it efficiently.
#1. Identify your Business plan
The first and foremost step in setting up a BPO business is by identifying your Business plan. The main purpose of this step is to make aware of your business sector. It will also help you in determining the core activities of your BPO firm and the type of clients to deal with.
One example could be, you could provide data entry to the companies. So your BPO company lies in IT sector.
Major components of a business plan are:-
Objective of Business

Budgetary requirements

Staffing plans

Coordination
#2. Some Important Decisions
It is very crucial to identify the nature of operations of a BPO. Some major options available are:- 
Inbound

Outsource

Outbound 
#3. Complete the Paperwork & Get Registered
After identifying the business plan and considering the important decisions, now comes the most important step in opening a BPO in India. Completing the paperwork is necessary for starting any business in India.
Let us consider if we are planning to start a BPO in any state in India. Then,
In India, under Companies Act 2013, you will need to register your business. This law manages the duties and tasks of the firms in India. You will also have to go through the paper work for registration with the National Association of Software and Services Companies (NASSCOM) to get a certificate of a BPO provider in India.
If your BPO is providing call services (call center) or data entry (IT services) in India, you have to make sure that your business is listed as a Private Limited Company. You also need to get license from Department of Telecommunications (DOT) under the name tag of OSP (Other service provider).
Filing it at saralsanchar: when you have filed an application of OSP online, now you need to wait. Experts will file application on your behalf and also they will attach documents with it. 
Now you wait for it to be processed: a maximum of 2 months are required for the application to get processed. You will get OSP number after its approval.
After going through the process of obtaining OSP (Other service provider) license, now you have to register your business under Goods and Services Tax (GST), which depends upon your BPO offerings. You will get a GSTIN which will be used for taxation purposes.
#4. Setup Your Office Space
Regardless the sort of administrations you offer, you will have to put resources into some basic gear and innovation. The basic needs of a BPO company are:-
Admin space and furniture

Computer devices and other office supplies

High speed internet

Workforce and executive apparatuses
If you are planning for a rural BPO, you will need 
A hall up to 20x10m in dimensions.

Presence of minimum 10 computer systems.

A minimum of 10 experienced women operators and one assistant.

Essential furniture and supplies.

A resource for power backup. 
Some BPO firms, like call centers will likewise require particular hardware, for example, headsets and recording frameworks.
Keep in mind that the gear you need, will be shift dependent on the kind of business processing redistributing administration you are advertising. So go over what you require and just put resources into that product.
Most organizations spend huge amount of cash on apparatuses they need not better bother with. 
All things considered, here are a couple of key instruments that each BPO firm ought to have.
#5. Get Good Reporting Softwares
You'll require a lot of good specialized devices to keep your ventures running easily. These instruments will enable your group to work together over undertakings and offer updates and significant records.
Messaging Tools

Videoconferencing Tools
#6. Get Tools for Tracking Performance
These tools can be very helpful. They help you in keeping an eye over the efficiency of the workers. They help in determining how active your employees are while working. Identify if someone's passing idle-time as work hours. Track how long projects take to complete. They also help to create accurate records of time worked to bill clients.
#7. Requirement of Skilled Staff
In the initial days of starting a BPO firm, it is not advisable to hire a large amount of employees. It is secure to employ only handful of experienced people in the beginning.
Their excellent skills will help you to scale up the business rapidly and they won't require much time to understand the work.
We can understand it better with an example,
If you are planning to open a call center in urban area, you will require more people i.e. around 100 employees, but on the other hand if you are planning to run a rural BPO, you don't need huge amount of employees. Rather you just need around 25 skilled employees.
Finding correct applicants is never an easy job. But having a particular mindset about correct applicants can make the job easier. By making a clear description of the job in the posting, you can convey an idea to the applicants about the particulars of the job.
The process of interview also plays an important role in the upliftment of the business from the start. If you want skilled applicants for the post, you need to post the job on internet so that many people can know about the opportunity.
There is another way of hiring; you can hire part timers for the job. This is a good way of cost cutting. Or you can offer internships, so that you don't have to pay much but the skills will also diminish in this way.
#8. Start Promoting your BPO Business
After you have set up your business and you have appointed staff members also, now all you need to do is promote your business and find clients.
You don't need to maintain your whole business over the web to profit by online business openings. Your BPO Company may just need an email address to speak with the customers, clients and providers electronically. Different organizations may utilize their site to direct their whole business on the web. 
The numerous advantages of online business include: 
Worldwide access, 24 hours per day, 7 days per week 

Improved customer administration through more prominent adaptability 

Cost investment funds 

Quicker conveyance of items 

Expanded polished skill 

Less paper squander 

Chances to deal with your business from any place on the planet.
#9. Step by Step Instructions to Build Online Brand Awareness
Visit blog for different locales 

Make shareable info graphics

Improve your SEO with client goal related catchphrases

Start a Referral Program

Augment your natural online networking nearness 

Build up a voice for your image 

Partake in brand associations
Conclusion
You have to examine the BPO business in your specialty, plot a solid marketable strategy, complete the fundamental administrative work and put resources into the correct apparatuses to maintain your business. When you've done that, you'll experience no difficulty running your BPO firm and developing it in the blink of an eye!