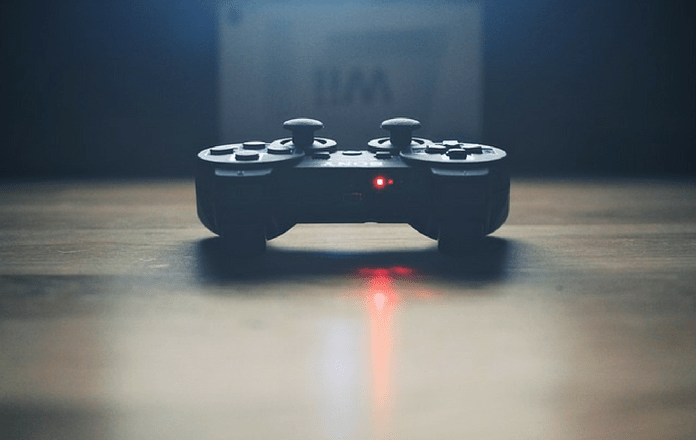 The gaming industry is burgeoning, and now more than ever, there's a demand for offline spaces where gamers can gather, compete, and socialize. If you're a video game enthusiast, starting a Game Center or Lounge can be a lucrative venture, turning your passion into profit. Here's a detailed plan to help you set the stage for a successful Game Lounge.
Business Plan for Starting a Game Center/Lounge:
1. Market Research:
Understand the local demand. Is there a sizable youth population? Do colleges exist nearby? The target audience will dictate your gaming selection and pricing.
2. Location:
Choose a location frequented by the youth – near educational institutions or popular hangout spots. Ensure it's easily accessible and safe, especially during late hours.
3. Game Selection:
Start with 10 high-end gaming machines. Keep a mix of popular genres – action, strategy, sports, and racing. Regularly update the games based on the latest trends and customer preferences.
Popular Game Selection for UK and USA Game Lounges:
When it comes to game selection, staying updated with the latest trends and customer favorites is essential. Here's a list of games that have been popular in the UK and USA, making them potential hits for your Game Lounge:
1. Console Games:
FIFA Series: A favorite among football/soccer fans. With annual updates, it remains a must-have for any game lounge.
Call of Duty Series: This first-person shooter game has a massive fan following. With multiple editions like "Call of Duty: Warzone" and "Call of Duty: Black Ops", it offers various modes for players.
NBA 2K Series: Basketball enthusiasts flock to play this game. The realistic gameplay and graphics make it a favorite.
Madden NFL: An American Football video game series with a vast audience in the USA.
Red Dead Redemption 2: An action-adventure game set in the Wild West. Its intriguing storyline and multiplayer mode make it a hit.
2. PC Games:
League of Legends: A multiplayer online battle arena (MOBA) that has tournaments held worldwide.
Counter-Strike: Global Offensive: This first-person shooter game has a competitive scene and is a staple in most game lounges.
Fortnite: A battle royale game that has taken the world by storm with its fun graphics and gameplay.
Valorant: A team-based tactical shooter that's gaining momentum.
Minecraft: This sandbox game allows players to build and explore virtual worlds.
3. Virtual Reality (VR) Games:
Beat Saber: A VR rhythm game where players slash beats of adrenaline-pumping music.
Half-Life: Alyx: This game offers an immersive first-person shooter experience in VR.
Superhot VR: A unique first-person shooter where time moves only when the player moves.
Remember, while these games are popular now, the gaming industry evolves rapidly. Keeping your game lounge updated with the latest releases and customer preferences will ensure a steady flow of gamers eager to experience the newest games on the market.
You can integrate this section after the initial "Game Selection" in the business plan to provide a comprehensive list of popular games to consider for the lounge.
4. Additional Entertainment:
Apart from video games, invest in a pool table, air hockey, or even a foosball table to diversify the entertainment quotient.
5. Comfort & Ambiance:
The interior design should resonate with a modern and vibrant theme. Ensure comfortable seating, perhaps gaming chairs or bean bags. The lighting should be adequate but not glaring.
6. Refreshments:
Offer a range of snacks and beverages. Consider partnering with local eateries for food deliveries. Remember, well-fed gamers stay longer!
7. Licenses & Permissions:
Ensure you have all necessary permissions, especially for copyrighted games. Also, consider noise regulations and licenses for food and beverages.
8. Safety & Security:
Ensure that the premises are safe with CCTV surveillance. The machines should also have anti-theft measures.
Marketing the Business:
Social Media Buzz: Use platforms like Instagram and Facebook. Share behind-the-scenes, updates, and host virtual tournaments.
Membership Deals: Offer discounts or packages for members to build a loyal customer base.
Collaborate with Streamers: Partner with local game streamers or influencers for shoutouts.
Host Tournaments: Regularly organize gaming tournaments with attractive prizes.
Local Advertisements: Use local newspapers, radio, and college notice boards for promotions.
Engaging the Customers:
Leaderboards: Showcase top players and their scores to invoke a competitive spirit.
Theme Nights: Organize events like 'Retro Game Night' or 'FPS Fridays'.
Rewards System: Offer loyalty points or rewards for regular customers.
Feedback Loop: Encourage feedback and suggestions, and act upon them.
Regular Updates: Keep updating the game library, keeping in sync with the latest trends.
Managing Day-to-Day Operations:
Trained Staff: Hire staff who understand games and can assist or guide the gamers.
Maintenance Schedule: Regularly service the machines and keep them in top-notch condition.
Inventory Checks: Regularly update the snacks and beverages section, ensuring freshness.
Accounting: Maintain a daily log of earnings, expenses, and memberships. Consider using accounting software.
Customer Service: Address grievances promptly. Happy customers are repeat customers.
Conclusion:
Starting a Game Lounge requires passion, dedication, and a keen understanding of the gaming community's preferences. With the right mix of games, ambiance, and customer engagement, your game center can become the go-to spot for game enthusiasts in your city. All the best on your venture into the gaming world!