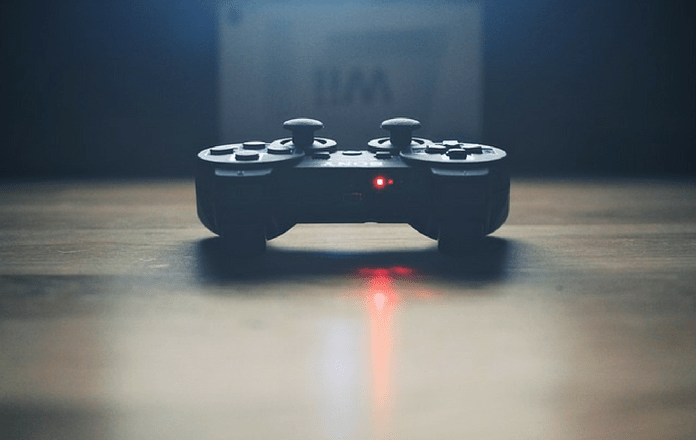 Learn how to open a game center business – Gaming parlour business plan
Gear up your motivation for your new business
Starting your new business has always been exciting, daunting and definitely an interesting venture. If you are thinking to start your business, you may think of starting your own video game parlour as it is a good venture to begin with without the added hassles of stress and strain. But it is important to note here that people nowadays visit the video game parlours not just for gaming, they may even ask to borrow a few leading games that they are not able to afford or don't possess.
They may even come to your outlet to upgrade their old gaming box in exchange of a small fee. No matter whether you like it or not, your customers would be bored with the old collection of games and look for something new; so make sure that your  collection is updated at regular intervals.
But gaming is a popular partime among people all across the world and India is not an exception here. Due to high pricing of the top rated games, a large share of the community are not able to afford them as a result of which they mostly depend on the local gaming centres. So, you can exploit this opportunity of launching a small gamimgcentre which would not require any particular qualification or training but earn you a good profit at the end of every month.
Here's how you can get started
If you are even a bit doubtful about the future if your gaming center business, it is advised to pay a visit to any nearby gaming station and try to find out if it is really a good business to start with. You will have to befriend the owner,  ask him about what sells more and what's out of market and also try to observe the traffic, the peak time and other factors by yourself. This is because there are numerous game parlour that dies out within a short time while there are others that are striving to make a living out of the gaming stations.
There are various options to consider in this respect; you can start with a  console gaming parlour or a computer gaming station. If it's plausible for you, then you may start a parlour that offers both the options and if you are looking for something more, it's better to invest in a food lounge along with any of the type mentioned above.
The best choice would undeniably be having a computer and console station with a food lounge. LAN gaming is widely favoured by all and most people cannot access it from their homes. But it is imperative to consider that gaming computers are too expensive and have a shorter lifespan compared to the general advancements in hardware and games.  On the other hand, console seems sensible in India and offers more durability and better gaming experience and food lounge could act as an added benefit and you can keep it if your budget permits.
It's time to set up a gaming outlet
Once you are determined to establish your own gaming parlour, you should pay attention to the location of your establishment. Unlike any other business that offers tempting products, a game parlour has no scope to save the overhead costs by setting up an online store.  You will have to either rent, lease, buy or build up a brick and mortar store at an area that is susceptible to maximum volume of traffic.
Business location:
Location of your gaming station is of paramount importance as it draws a fine line between your success and failure as a gaming business owner. There can be no better option to have your gaming café located within a shopping mall, posh restaurant, hotel, amusement parks or any other commercial zone of high entertainment value. Having a gaming parlour located within the compounds of a healthcare centre is also plausible as it would become easier for the parents to manage their kids who are bored and throwing tantrums. But remember that such elite locations would unambiguously require a huge capital investment and if you do not possess such whopping funds, you may apply for loans in banks or any other financial institutions.
A viable alternative to all these extravagant zones is setting up the new business nearby a school which improves the chances of garnering your business by the teenagers who are the main target audience of online games. By choosing a location that's armed with a few schools, private coaching and extra-curricular activity institutions, you can get access to a wide range of users without needing to invest your fortune right at the start.
You may also consider getting into some kind of business franchise agreement with any of the gaming development corporation that is striving to expand on both local as well as national level. This is particularly suitable for those who are looking for better technical and marketing support along with a wider reach of audience.
Reach out to all you can
Once your gaming zone is set at the right location, you would have to make arrangements to reach out as far and wide as possible. Half the game is already yours if you have managed to set it up at a posh location with high traffic flow and you will need a very little promotion and marketing as people would automatically come over to try out your services. And if you can offer a reliable and friendly service along with myriad choices under each category of game, the other half is won as well.
But it is your real challenge to maximize the number of users when you are located at an area that's a bit off. You will have to arrange for professionally designed pamphlets, billboards, flyers and everything else so that people get to know that you exist. You may also take aid of the newsprint and television commercials to spread the word about your gaming parlour.
You can also launch some kind of loyalty program and referral schemes where the person who can bring another customer would enjoy certain benefits or you can also allow one hour of free gaming after playing for a certain number of hours. But no matter what, never agree to let anyone come and use your services on credit even if you lose that particular customer. It is always better to lose a user than losing him with lots of dues.
Get your business profit margin right
The gaming industry of the country is now worth 600 crore INR and is rising at a rate of healthy 30 percent which according to the experts can grow up by 200 percent. The growth projections even seem better and the gaming market is striving to hit a massive 4000 crore INR by 2017 end. Given such a lovely prospect of gaming industry of the country, this is the right time for you to invest in your gaming venture.
Like all other business, you will not be able to see profits right from the start, but you can surely reap in benefits within a year or two if everything goes right.  Plus, there are loads of new prospects waiting for you and if you can hit the right trick at the right moment, rest  assured to make your shoppe a hub for heavy-duty gamers.
Educate yourself to stay ahead of problems
This also refers to the infrastructure you will need to run your gaming parlour business effectively. The first thing you will need is an entertainment license from the local governing authority to save yourself from all sorts of future troubles. It is better not to invest too much on furnishing as people would be more interested in playing games at your store. You will need big screen LEDs within budget, comfortable and padded headphones and personalized controllers. Having a CCTV installed would save you from safety issues to a great extent.
If budget is not a cons taint for you then you will definitely be tempted to installing more computers in a hope to accommodate more users. While you are equipped with the money, time and efforts to set up a legion of computers, you may well do it. But if you are planning to set up say, 20 computers in a single floor in a hope that they are going to take care of themselves then you are heading in a totally wrong direction. The higher the number of playing devices, the greater the number of hardware and software would be and in case you are the only one running the whole business, you will get thrown into a no man's land.
Another thing to consider is the speed of your data connection; it is really frustrating for a gamer to come to your gaming station if there are repeated connectivity issues. It is better to consult with a customer service technician and discuss about factors like bandwidth consumption, dreaded net capping, charges and other allied aspects with him to offer unmatched services to your consumers.
Make sure you are always ready for the new and promising games in your café rather than keeping a huge number of game titles that no one care about. While it's great to keep a huge collection of games, it is not a necessity. Keep a track of the games that are creating problems in your device and remove them if possible along with those that are not used by a huge number of people.
Weaknesses underlying your gaming business
The greatest problem of running a gaming parlour in India is that if you have set up your store at a posh shopping complex or an amusement park, then you will not be able to access to the regular school and college students or local people of all the area. On the other hand, if your store is located at a place in  close vicinity to local schools and colleges, you will not be able to get hold of elite mass.
A standalone gaming café would be very difficult to run in the present commercial ambience. You should be able to offer a complete package where people can get everything your visitors would look for.  You would definitely come across some users who would look for games you have never heard about and you will certainly end up investing for some games that no one comes to play. Like all other businesses, your gaming parlour has its own set of risks and shortcomings and if you are not armed with the right knowledge or implement it at the right time, you will see a steady decrease in your sales figures.
Gaming parlour is such a business where you will have to keep up with the good spirit and passion you started off with,  else you will be overtaken by your successors much before it's time.
Scope and opportunities of having a gaming parlour
The immense popularity of online gaming websites has really helped the gaming parlours to cash on the blooming gaming market of the country. These websites and online portals are developed on the basis of gaming specific designs to aid the business of games take off in India. So if you own a game parlour with high speed broadband connectivity and world class game selections, this is your chance to exploit the ongoing buzz around the online gaming and make huge profits out of it.
According to the experts, there are a variety of verticals from development of new games, distribution, e-commerce, retailing that contribute in the growth and development of the gaming industry in the country. If you have a flair for writing along with a passion for your business, you can start your own gaming blog, media firms and portals to exercise a strong hold on the online market as well. And if you are experts in software as well, you may even dream of owning your own gaming studio as well.
The demand for online games is reaching its greatest possible heights as the game developers are continuously adding new, attractive games to enrich this amazing source of entertainment. As a result, it is able to offer lucrative opportunities to the aspiring gaming parlours of the country and this is your chance to turn your passion into a profitable business.
Know all that poses to be a threat for your business
The attempt of the organized gaming sector of the country to rebrand the cyber cafes as potential hub of gaming has been short lived. Back in 2008, 53 percent of the game enthusiast crowd went to local gaming stations for playing online or offline games, though it reduced to a meagre 35 percent two years later.  This report was published on the basis of a survey conducted by the IMRB and IAMAI on 90,000 individuals, 20,000 households, 1000 SMEs, 500 cyber places. At that particular point of time, the cyber business of India was estimated to be about $20 million.
As time flowed, the lack of innovation in this particular industry has made it very difficult for monetizing games and this has led to a huge number of online gamers in the country. And just 48 percent of gamers download a game in their own device for a fee and the rest chooses to get it for free. As a result, the number of internet users who are actively playing games in their own device (smartphones, tabs, laptops, PCs, special gaming device etc,.) is rising at a record pace.
The target base on which the whole game centre industry chose to thrive is shifting its sides. Going back to 2008, there were about 30.9 million gamers coming from 30 Indian cities out of which, 18 percent were school goers and 27 percent comprised of young men. It goes without saying that the remaining 80 percent were from top 8 metro cities of the country out of which a major 59 percent consumers belonged from the top 4 metro cities.
To one's utter surprise, the typical Indian gamer is a man of about 26 years old who chooses to play at home mainly. The report also claims that he is a college-goer though this is quite difficult to figure out unless he has been repeating his grades. So, put in such an unforgiving scene, if you are really desperate to launch your game parlour, then you would have to be immensely careful of the latest trends and choose your target consumers very wisely; else it would be really difficult to make a living out of your gaming store.