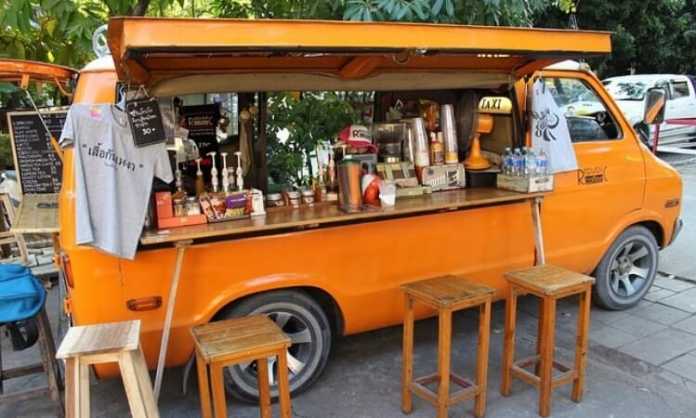 Starting a food truck business in Singapore can be a challenging yet rewarding endeavor. With a vibrant food culture and a growing demand for street food, Singapore is an ideal market for food truck entrepreneurs. However, starting a food truck business requires careful planning and preparation. From obtaining the necessary permits and licenses to finding the right location and menu, there are many factors to consider.
In this blog, we will provide an in-depth guide on how to start a food truck business in Singapore. We will cover everything from the initial planning and preparation stages to the day-to-day operations of running a successful food truck. Whether you're a seasoned entrepreneur or a first-time business owner, we will provide you with the knowledge and resources you need to navigate the food truck industry. So, if you're ready to join the street food scene, read on and discover the opportunities and challenges of starting a food truck in Singapore.
How to become a food truck operator in Singapore
I personally think that knowledge about a particular position in a business is an extremely important factor to be considered before choosing the position for yourself. This is like passing in all the checklists and having the saturated level of job fit. Below listed are the major duties of a food truck operator. These points are to be checked with your abilities as you will be working as a food truck operator if you have decided to invest in the business.
Firstly, consider yourself as a supervisor. Keep yourself updated with all the activities that is being done in the kitchen.
No matter how many helpers you have, you will have to make plans and decisions for purchase of supplies or raw materials. Here is where you will know the exact financial status of your business.
Health and food are just related and can never be seen separate. Thus, having a good inspection done in the kitchen is your duty. Or probably call it a responsibility as you are the only person liable to any sort of undesirable situations that could arise out of poor quality of the food. Sanitary measures are to be followed strictly.
Lastly, record all transactions. Records has the potential to track your business and the cross check if the business is being run as planned. Also, these records can be used as evidences wherever needed and applicable. Records does not mean the monetary transactions alone. Your business license and all other related documents should be kept ready and updated from time to time.
What is the demand in Singapore?
Demand and supply are two inevitable concepts in a business that has to be clearly studied. Having said that, let us understand what sort of food is being highly demanded in Singapore. Singapore is a country which has a number of tourists visiting the country at an extremely high frequency. It is not only a country for tourists, but also a country preferred by students for pursing higher education.
Now simple calculation will show you an approximate value of demand for street food. There are about 1632312 number of foreigners in Singapore. This number holds about 29.5 % of the total population. Demand for a business is forecasted with both mathematical calculations and guesstimates. In that way, I give guesstimate of 25% of the foreigners to be eating food from food trucks. The reasons for my assumptions are as follows
Insufficient time to cook
Poor facilities for cooking due to the fact that the foreigners live there for a short period of time
International students with less pocket money
Food trucks assumed to be the cheapest source of food
Now, you know what level of demand exists for your business and who are your potential customers.
Food truck setup costs
The setup costs are to be clearly planned by segregating each expense. The expenses can be categorised as follows,
Truck
Kitchen supplies
Marketing
These three are the different areas where your investment will be spent. Out of the three, marketing takes a very less portion of the investment. Food trucks are always made famous by a word of mouth. Thus, I would suggest you to have less money allocated for marketing. Next, the kitchen supplies. Buy these in bulk so that the cost of each unit goes down. Wholesale purchases can allow you to have decent profit margins at the same time making the prices also less. In the end, setup costs range from $20000 to $100000 depending on the amounts you spend in all these three categories.
How much can you make from a food truck business?
On an average, food truck owners make about $5000 to $20000 a month. This amount is derived after filtering other overheads of operating a food truck business. Again, you can change these figures by making alterations in factors like price, costs of making, rent and other expenses.
Licenses and legal considerations in Singapore
It is not a secret that any business to be started will require a business license. Also, the country where you are operating will have a number of restrictions and rules for businesses. It is your duty to abide to all those to have an uninterrupted business. The following steps are to be followed to become a food truck operator in Singapore.
Look for available locations where you can park and operate. A food truck location map will be available in the Singapore Government's website
An application should be submitted to the Urban Redevelopment Authority to obtain Non-Renewable Temporary Occupation License (NRTOL)
Application forms will be available as a pdf
The application is to be sent as a mail to URA_marinabay_events@ura.gov.sg
Note: URA manages applications for food truck operations within Marina Bay only.
URA manages food truck applications around the area of Marina Bay only. It issues NRTOL permits to event organisers and food truck operators, as the land authority that is managing the use of state land within Marina Bay. URA do not oversee broader licensing details for food trucks, or cover applications for locations out of Marina Bay.
Operators should apply to Singapore Food Agency for the relevant permits (it is called the Mobile Food Wagon License), and also receive approval from the Land Transport Authority on the use of the vehicle. You may wish to contact both agencies directly for greater detail.
Check out the link given below for more info about license and application form:- https://www.ura.gov.sg/Corporate/Get-Involved/Shape-A-Distinctive-City/Explore-Our-City/Marina-Bay/Food-Trucks-Application
Essentials of a food truck business
Licenses
An equipped truck
Raw materials for production
Well experienced cooks
Plates, spoons and take away packaging items
Cleaning essentials for sanitation procedures
Menu card with restrictions being mentioned if any
The truck
This is probably the main element of your business. Unlike the conventional restaurants, you do not have a permanent location. It is just the licensed place where you park your vehicle to prepare and serve your food. You can buy a used truck and build it with the necessary equipment.
New trucks are simply out of concept and has no connection to the business and profits you will be making. A second-hand truck can be bought at a cost of $10000. Add an amount of $20000 to it for further building of it into a proper food truck with the necessary equipment.
From records and other food truck owners, it is shown that you will be using about 1000 gallons of propane for your operation. The number is however not a standard figure as there may be variations occurring with respect to the size of your business.
Most sold menu items
I would recommend you all to show variations in the cuisine you choose. Just don't let your customers unfed. Make sure you have food for all the different preferences and establish it as a multicuisine restaurant. Bring in varieties from other countries too so that the people of Singapore get to experience the tastes of different countries.
Also, have in mind Singapore's famous dishes. This category is for the tourists who are in a motive to explore Singapore's food culture. While planning for all these, don't forget that you come under the category of street food and not the conventional restaurant. This is because, the menu items should be selected according to the facilities you have. Some of the famous food items sold in the streets of Singapore are,
Bak Kut Teh
Wanton Mee
Fried carrot cake
Dim sum
Kaya roast and soft-boiled eggs
Laksa
Bak chor Mee
Oyster omelette
Hokkien Prawn mee
Hotay
Bbq Sambal Stingray
Tau hauy
Is location a factor driving sales?
The answer for this question is absolutely yes and here is where a number of entrepreneurs go wrong. If you notice, street foods are always left nameless except for a few names which we remember.
This is probably due to the fact that people directly go to the place to eat when they find these trucks or push carts on their way. especially, the food trucks being less likely to have a dining area is definitely a place to manage hunger and not a perfect dining spot.
Having all these in mind, choose a place which is actually famous for street food. Even tourists opt to eat street foods by searching on the net for the best location for street food. Often certain entrepreneurs choose the place incorrectly and end up in being idle or having less sales the entire day.
Conclusion
As an entrepreneur all of you would have come across business plans for your projects. But here in this food truck planning, I have listed some of the rare necessities you should be checking for being successful. Things like location, and tourist choices are quite uncommon to be present in any food business plan. But I feel, these are also as important as having knowledge on the financial part of the business.