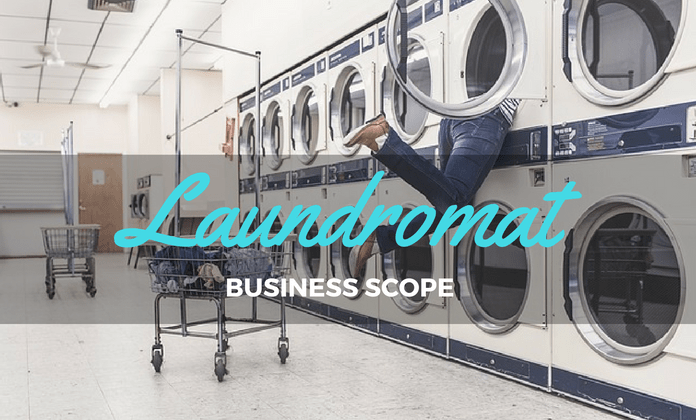 Laundromat business is one of the few business areas where an entrepreneur can enter the market with little or no prior training. Simple processes are involved in running a laundry business. During business, if you deal with the right customer then the return on investment will be very high.
The self-service format of a Laundromat business is ideal for a busy storekeeper. While starting a Laundromat business, one should keep in mind that this can be a saturated market. Saturated market means that there can be plenty of Laundromats available in any parts of the country. Concerted effort should be made to differentiate your Laundromat in some way to draw in regular, dedicated customers.
India holds the promise of providing good opportunities for laundry and dry-cleaning suppliers with one of the fastest-growing economies in the world and a rising middle class. Since the past decade the Indian economy has experience huge profit in this sector.
The Laundromat business market is an underrated star market. The number of organized competitors is very low making it an attractive sector. Within no time, you can gain a large customer base. Since the start up cost is very low the entry to the market is very liberal. The cost of switching of business might be low but the customers do not have much choice to switch and thus it is vendor driven market.
Capital and Return on Investment –
Few of the Laundry equipments needed are detergent powder stock; cater zone and a few support staff. The cost of office space would be less than ten thousand rupees per month. Through EMI scheme or lease various equipments can be brought. If you need to make delivery system (if needed) then this is also other major investment. Thus, in all you would need five lakhs or seven lakhs rupees to start your laundry business on a medium scale.
In case you can handle all by yourself then you can skip the delivery system and also reduce the investment to 4 lakhs to 4.5 lakhs. If you are opting for EMI or lease the equipments, then the capital involved will be reduced.
If the market has friendly pricing system being charged, then in the first six months you can have an assured 15% return on investment. If there is more customer base then in the first year the Return on Investment can increase to 60% and above.
Growth Factor –
In the Laundromat business, the number of competitors is quite low. You have to make every effort to grow and establish a good business platform. Experts hold the view that there is no place for competitive pricing as the pricing for washing and dry washing is the same for all the players the market. If the price is lowered then the price would cause serious decrease in the return on investment. To make the prices attractive add more value services like heavy laundry for curtains and quilts, spot removal, etc. Small time tailor can also be hired and customers can be provided with repair services.
Clients –
Regular household customers and customers with special needs like dry washing the sentimental clothes are considered as high end customers. Small time hospitality business joins hands with laundry business. For this it is essential if there is a marketing book or brochure. For having a good customer base you should advertise your business in the online and offline yellow pages and various other directories. You can even create your website so that customers know about your services and can book them. Customers can be attracted to if you provide them with loyalty rewards like membership cards, discounts, etc.
Scope of the Market –
In India, there is more number of working women and this business has got a better scope than it was a decade ago. By the end of 2020, there is estimation that Laundromat services will be needed by more than three million households in a weekly or even daily basis. The business should be started in most populated cities to make a good amount of profit. The washer men have already established their business in Delhi, Bombay, etc. South Indian cities need to focus more on this business where the exposure of market is very less.
The best way to start your Laundromat business is in a place where there are lots of bachelors. Most of the household these days have small washing machines which hinders the business. Washing machines will not be found in hostels, mansions and other such similar places and bachelors are likely to be the customers of the business. By serving such clients you will be able to establish your stand in the market. Every year there is a increase of 3.5% in the number of people who are using the laundry service in India. However, increase in supply is not there and this is a market in demand.
To increase customer satisfaction, it is essential to provide customer with better, clean and urgent services. You can also make the place a small television for customers to view while they wait to collect their packages.
If you have a firm mind and dedication to work then no one can stop you in entering any business and Laundromat business you need less capital investment.