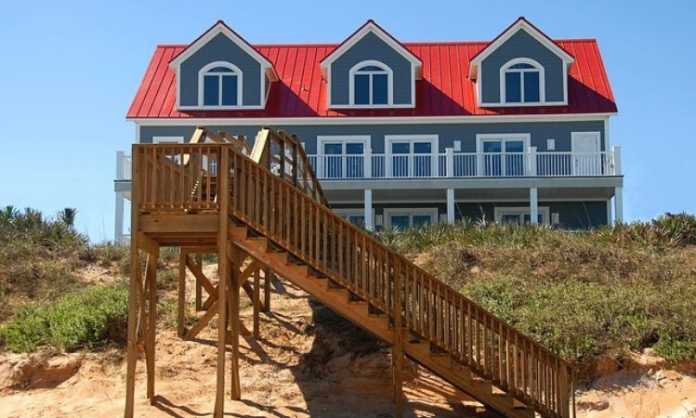 So, you have decided that it is time to earn a little extra money each month by renting out a property that you own as a holiday rental. It is simple, right? Just upload your listing onto a site like FlipKey and you are done.
Not so fast. Many people just starting out in the holiday rental trade believe that the demand will just come straight to them. But this is not always the case. It actually takes a bit of grit and determination to get your property booked up each year. You have to do more than simply open up a house. You have to give customers what they want. Here is how.
Keep Up With Market Trends
As any small business owner will tell you, don't try to reinvent the wheel. There's a reason why companies in certain industries do things in the way that they do: they work. What's more, copying what other people do is free.
Over time, however, industries evolve. And keeping up with changes in the industry as a whole will help keep you competitive. For example, holiday rentals have now gone online. In fact, this is their largest market and the biggest draw for customers. You need to be aware of just how important it is that the clients have a great experience at your holiday rental. If they don't, they may post negative reviews, and negative reviews can be difficult to recover from.
Generate Leads
Finding customers who want to rent out your holiday home is difficult. But there are certain target audiences that you might want to consider. For instance, you could look into sourcing timeshare owner leads. Here are a group of people who have already confirmed that they love staying in holiday rentals rather than hotels and campsites. They're the people who will most likely be interested in your holiday home. Just drop them an email telling them what your rental has to offer. Timeshare vacation rentals are also the best way to get access to resort or hotel accommodations and amenities by renting the timeshare to the owner. If you rent rather than acquiring a timeshare, you will not need to worry if there are maintenance fees monthly or yearly on your property.
Use A Cleaning Service
There's a world of difference between cleaning done by an amateur and cleaning done by a professional. Professional companies are just so much better at returning a house to a sparkling state. They have all the know-how and techniques at their disposal.
Don't underestimate how important a clean vacation rental is for your customers. They don't want to be living in somebody else's mess. They want to feel as if your property is truly theirs for a week. And they don't want to be grossed out by evidence of other people's dirt and mess. It's unlikely you'll get their repeat business.
Add Value With Home Security
Those renting out properties they own often don't see the point in having a high level of security. But just as in any other industry, security and safety are important.
When customers feel safe, they're more likely to feel relaxed. And the more comfortable they feel, the more they will enjoy their stay and hopefully come back in the future. Installing a security system in your vacation rental can do a lot to improve how safe people feel, and how safe they actually are.