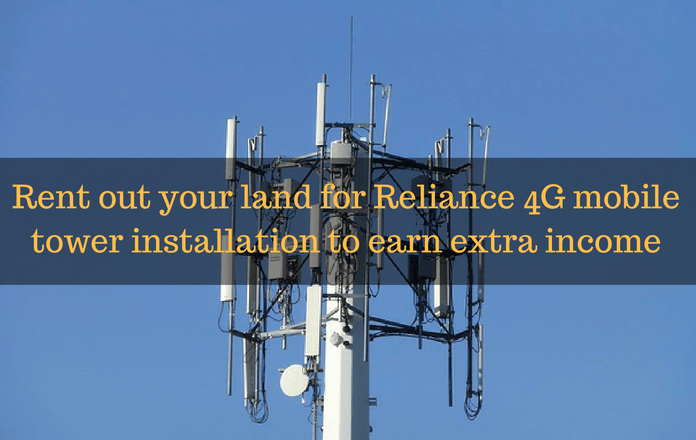 Jio, a subsidiary of Reliance Communications has already created a buzz all over the country with its launch of high speed LTE sim and introductory offer where anyone could get free minutes, free 4G data and other services for a few months with each connection. They are planning to set up about 45,000 mobile towers all across the country in the coming 6 months in order to broaden up their reach and help people experience a matchless connectivity through the Reliance Jio network.
Reasons behind this move
It's been quite some time that mobile network users have been facing problems of poor connectivity, lack of proper data services, frequent call drops along with several other issues. So, Reliance Communications is willing to take a step forward in an effort to address these disputes.
Installation of Jio 4G towers would definitely help to solve the issue and the network would be able to cover up a wider distance and reach up maximum number of users effortlessly. This is surely an appreciable venture on part of the Reliance Communications towards making India digital.
Important Read : Health Hazards From Cell Phone Tower Radiation In Residential Area
Requisites for installation of Reliance Jio mobile tower
If you have a vacant plot of land, unused area and rooftop and you are looking for some means of utilizing the land, then here is a great business opportunity for you. You may rent out any of these abandoned areas to Reliance Communication so that they can set up the mobile towers in such places and earn a decent remuneration every month.
There are many people, who have vacant areas adjacent to their home or an elaborate terrace that can neither garner some income nor can be utilized for any purpose. Reliance brings a plausible opportunity for all those fellows and if you are among them, you should approach the Reliance Communication Industries and request for installation of Jio 4G towers on the abandoned piece of land so that you can earn a good monthly income.
Jio Tower Installation Contact
According to Firstpost, Jio has signed 4g tower installation deal with TowerVision. You can register your land for tower installation on your property from their website.
The company already has an agreement with Bharti Airtel, Reliance Communications, Viom Network, American Tower Company to utilise their infrastructure. As per the deal with Bharti Airtel, RJIL will have access to about 82,000 mobile towers, while the agreement with RCom deal will provide it access to about 45,000 towers. The recent deal with Viom Networks and ATC gives it access to 42,000 and 11,000 mobile towers.
A substantial business opportunity for you
If you are in possession of vacant area in any corner of the country, you should contact the Reliance authorities without further delay. Once the available area of free space meets up their requirements and specification, they will accept your proposal and begin their work of installing the 4G mobile tower on the approved plot of land.
There are no risk factors involved in this project and you may earn additional passive income by renting out the area that couldn't be of any use to you. You would be given the agreed sum of money every month as rent of that particular block of land till the time the Jio 4G tower remains installed.
Word of caution
If you are contemplating to rent out your empty block of land for mobile tower installation, you should keep a sharp lookout for fraud agents who may demand for advance payments before the approval of your vacant space. It is worthy to mention here that, you should refrain from paying any sum of money to any person even if they claim to be authorized personnels from Reliance Communications. This concern doesn't demand for any money from the commoners for installing the mobile towers and therefore, you should be heedful so that none can deceive you.
Note :- We are not related to any tower company, please do not email us for tower installation and related queries. Also, please do not post your contact details in comment section because someone may defraud you in our name. We never contact anyone for tower installation.
So what are you waiting for? Make use of this favourable opportunity without wasting any time and approach the local Reliance Communication authorities for obtaining generous monthly income to secure the future of your family.