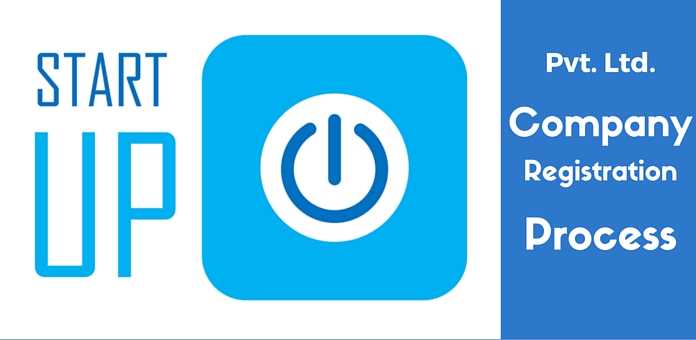 Registering a private limited company in India is a simple process but one should understand about company's incorporation rules. In this article you will learn about private limited company registration in India and what are the documents required for the same. Without having complete knowledge about these set of rules one cannot be able to register a private limited company.
Requirements for Pvt. Ltd. Company Registration in India
Members:
To register private limited company one should have at least two directors, two of them can be director cum shareholder of the company. Private limited company can have up to 200 persons as members as per companies Act, 2013.
DIN (Director Identification number):
As per Ministry of Corporate Affairs website – For starting a Pvt. Ltd company in India, every director of the company must have a DIN (Director Identification Number) issued by Ministry of Corporate Affairs. The concept of a Director Identification Number (DIN) has been introduced for the first time with the insertion of Sections 266A to 266G of Companies (Amendment) Act, 2006. As such, all the existing and intending Directors have to obtain DIN.
You can apply for Director Identification Number Here
Digital Signature Certificate (DSC):
At least one director of the company should have DSC.
What is Digital Signature Certificate?
Digital Signature Certificate is digital equivalent (that is electronic format) of physical or paper certificates. For example –  Driving license and passports are physical certificates and these physical certificates serve as proof of identity of an individual for a certain purpose. For example, a driving license identifies someone who can legally drive in a particular country.
Likewise, to prove your identity on the internet a digital certificate can be presented electronically, to access information or services on the Internet or to sign certain documents digitally.
Company Name Selection & Approval:
This is vital part because one should need to check with Ministry of Corporate Affairs to check the availability of the name. You can search for company name availability here
If your desired name is already registered then you have select new name for your company. You could then apply for your name registration through MCA portal. It shall take around 5 days to get it approved by registrar of company. You can check the status on of your application on link given above.
In company name application form you have to provide the meaning of chosen name or what is the significance of this name.
Company Registration & Getting Incorporation Certificate:
After company name approval process, you could then apply for company registration and Company Identification Number (CIN) by providing the objective of the company.
Objective of the Company: What is purpose to start a company what kind of services you wish to provide. You have to select objective of the company and use a suffix to your company name. For example – A&A Web Solution Private Limited, in this company name the suffix 'Web Solutions' is based on objective of the company.
Seed Money:
To start a private limited company one should have authorized capital money of at least ₹1 Lakh.
Below are the list of Documents Required For Pvt. Ltd Company Registration in India
  Documents Required For Obtaining Director Identification Number:-
PAN Card Copy – Self Attestation
ID Proof Copy ( Voter Id / Driving License / Passport ) – Self Attestation
Address Proof Copy ( Electricity Bill/ Telephone or post-paid Mobile Bill/ Bank Statement) (Should be in the name of Individual Directors) – Self Attestation
Passport Size Photograph
Documents Required For Company Registration
If it is a rental building
                  Rental Agreement + Electricity Bill + NOC from the Landlord.
If it is a Own Property –
                  Sale Deed + Electricity Bill / any of the Utility bill
Note: It is not mandatory to have commercial address for Pvt. Ltd company registration in India. You can give your home address for proposed company official address.
Private limited company registration process is very simple in India and it takes 15 days. After successful registration of the incorporation you have to apply for PAN and Service tax registration number.