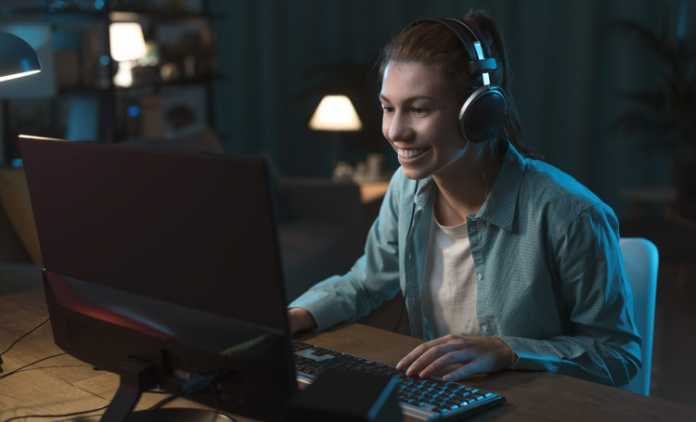 Call of Duty Mobile was introduced recently, and many people are looking for ways to run this game on a PC or laptop for better screen display. Mobile gaming has increased by around 100% within the last few years, and there has been a boom in the mobile gaming industry. Some of the major titles like Clash of Clans, PUBG, and more have contributed big time to these enhancements of the online gaming sector on mobiles. If you think about it, there are multiple new titles by significant developers that you can give out a try!
Among all the lot, Gameloop is noted to be right at the top of the list and for some good reasons. Once you understand more about this emulator, you don't have to look for any other name in the market for sure.
It is true that Fortnite and PUBG have contributed quite a lot when it comes to FPS games. And then you got Battle Royale, which actually took the mobile gaming experience to a completely new level with millions of addicted players. For playing a match, you don't have to be in the queue, and you get to play with 100 players with ease.
Understanding the game first:
Call of Duty is one major name when it is about the online gaming sector. Most of the experienced gamers out there have played COD already and fallen in love with it.
Activision has partnered with Tencent to bring in the market the COD mobile to Android and the iOS major mobile contributors in town.
The best part about this game is that it is free of cost to play and quite similar to the PUBG ground.
That's not all, as the COD mobile will bring some of the traditional gaming modes into the limelight, such as Free For All, Team Deathmatch, Search and Destroy, and many more.
Now, you can get the game on Google Play Store and in beta. Maximum players have already started enjoying this game in its beta mode.
Downloading and installing COD mobile on PC using Gameloop:
Fortunately enough, some of the COD gamers have discovered one effective method to emulate games on both Mac and Windows computers. So, here you are going to learn more about the best emulator in town, from where you can play the game on PC with ease.
Just like similar to any other mobile game that has gone viral, people are looking for options to run COD on PC using emulators. Step-by-step guidance is all that you need to understand more about GameLoop and how to use it in your favor.
At first, you need to download Gameloop and then install the same in your system.
Then browse for the COD Mobile in the available gaming section and then click on the "download" button when you find one.
When the game is downloaded, you are all set to play it on your PC or laptop.
This particular emulator is for Windows only. If you want, you can install the Tencent Gaming Buddy Gameloop and Mac with the help of BootCamp as you get to enjoy the COD Mobile on Mac OS too.
Why Gameloop is one of the most downloaded emulators in town:
Now, you get the chance to join 100 million other users who are already using the power of Gameloop as their trusted call of duty emulator. Once you understand the benefits it holds, you will also want to give it out a try.
At first, let's just start off by saying that Gameloop consists of smart control. So, now you can enjoy a promising shooting experience throughout the game.
Moreover, you cannot deny the high-performance rate of the Gameloop emulator. It is because of the AOW engine support you will get here.
Then it is noted for its fair environment, which is hard to come across other emulators. It is because of the anti-cheating system this section follows.
Then it is a multiple game base. So, you have a massive-class game category with Gameloop by your side.
So, next time you are planning to play and enjoy COD Mobile on PC or laptop, try giving out Gameloop a try. You won't be disappointed for sure!