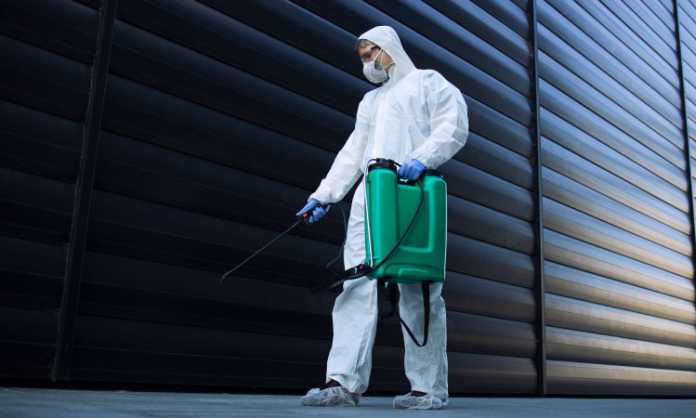 Pest control is an essential service that most, if not all, households need at some point in time. As with any business, you can expect to be competing against other companies offering comparable services in your area, potentially including any DIY stores that may even offer products consumers can use themselves to solve certain problems. (1)
Generating leads for your pest control business needs
For an entrepreneur like yourself, acquiring market share is critical, especially as competition is always present. Your pest control business needs to have a strategy whereby you can generate a constant stream of new business as repeat customers may not necessarily be something that applies to your business model. Whether you're new to the industry or highly experienced, the key is to be consistent and efficient in bringing in leads or prospective customers and turning them into sales.
If you're looking for ways to generate leads and win business for your pest control company, here are a few tips and ideas that you might find helpful: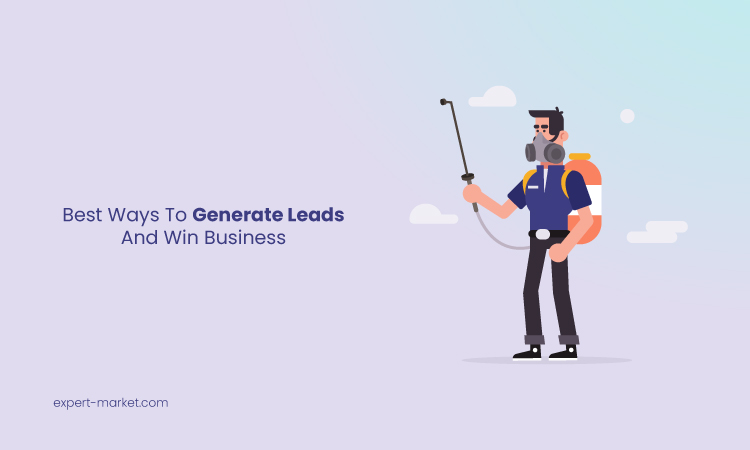 Leverage online tools and software
A big perk of running a business these days is the wide access to affordable business management technology and the benefits this can bring to internal processes and systems. Time-consuming and labour-intensive admin roles are a thing of the past. Now, modern software can make handling customer communications, invoices, quotes, payroll and everything else simple, quick and easy. Jobber is an example of such software and has been developed specifically to support companies of all sizes operating within the pest control sector.
As an additional benefit to your business, online apps allow you to manage job scheduling, team resourcing and keep track of your stock and tools. By ensuring you keep your internal processes highly organized, you are able to deliver a superior service that may well beat that of your competitors. This will effectively enhance your customer experience and support you in generating positive reviews and referral business.
In general terms, by taking advantage of these tools, you can run your business more smoothly and have more time to focus on actively servicing your customers and generating more leads. (2)
Having a business website is no longer a luxury; it's a necessity if you want to build credibility, authority, and a stronger online presence. This isn't as simple as it sounds and simply having a webpage won't be enough to guarantee new visitors and potential customers. A website must be continually improved and updated, easy to use, and accessible online for people to find it. It needs to have all the critical elements and features to help you attract new leads and repeat business. (3)
Creating engaging and original content is one way to help boost website traffic. Make the site easy to navigate and focus on fast page loading speeds, especially for mobile, to keep visitors on your website. It's a good idea to use videos and imagery to mix up the variety of content you are creating which must be relevant, authentic, and engaging. To generate more leads, be sure to provide a 'request call back' or 'contact us' feature on your homepage where visitors can contact you or share their contact information for you to call or email them back if they have inquiries or questions. (1) (3)
It's well-advised to sus out your competition and identifies some of the best pest control website examples to get an idea of what your site could look and feel like. Take inspiration from what others have done well so you can get better at attracting and generating leads for your business.
Aim for local SEO-friendliness
As a local business, you're naturally targeting prospective clients in your area of service. When someone goes online and searches for a local pest control company near them, your goal is to appear on the top results, improving your chances of being scouted and contacted for a quote or appointment. The question is, how do you end up at the top of the local search results for pest control businesses in your target market?
This is where local search engine optimization (SEO) comes in. The strategy can significantly help your website and business be more visible on local search engine results. But for that to happen, you need to take note of the different factors that determine or influence your geographical visibility. For one, making sure your website is mobile-friendly can make quite a difference, particularly now that mobile internet access is rapidly growing. (4)
Building local landing pages is also an effective local SEO strategy, particularly if you have multiple locations or serviceable areas. Be sure to include business details, including your phone and office or site address. Use phrases and keyword combinations that people often search for or type when looking for a local pest control provider. Another efficient SEO method is writing and offering content that readers will find unique and informative and can help them solve a particular problem. (3) (4)
Take advantage of the power of social media
The advent of social media makes it easier for businesses to create business profiles that can help you connect with local and targeted audiences. The chances are, your audience will be using social media, you just have to understand how to connect and engage with them. One of the best things about using social media for marketing purposes is that you can use it for free.
Taking advantage of the power of social media is a great starting point for getting your business known. Even well-established companies and brands leverage social channels to increase awareness, promote sales, and offer their services to a wider audience. (1) (5)
You can choose to leverage paid ads on social media to target specific demographics to generate more suitable leads. When posting content, the goal is to connect and engage with your audience by sharing relevant and interesting information about your business, offerings, recent goings-on, best practice and industry knowledge. That way, you can identify the types of people who find your content engaging and valuable. From there, you can pin down the marketing segments that can help you tailor your campaigns according to the needs and preferences of those people. (2) (5)
The bottom line
A business as localized as pest control requires certain marketing and management techniques to generate leads. No matter the size of your company or how long you've been in the industry, it's critical that you remain consistent and efficient with your strategies to help keep your business afloat. You can leverage software and social media to build online authority and an online presence. Don't forget to improve your website and take advantage of local SEO.
References