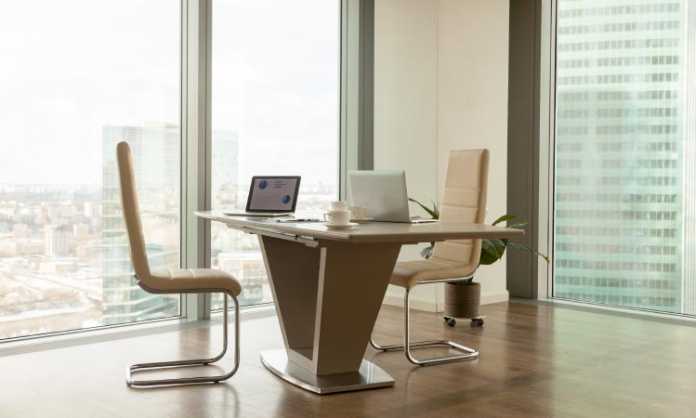 Productivity in the workplace means happier employees and employers. However, you cannot increase productivity using a simple formula. It's a hard target to achieve. Workers need to be involved and see their contribution and talents being exercised.
It can be hard to get the primary key to workers engagement and the leading productivity, although it's worth the effort since disengaged workers are expensive.
Engagement in each sector of the office is important. Individuals spend about eight hours at their office desk, if not more. How an office feels and looks will have a vital role in how individuals operate while there are in there.
In this post, we will look at the importance of office furniture such as adjustable standing desks and space and how suitable office furniture can increase productivity.
Office furniture may look like a small thing to overlook regarding productivity. Most employers focus on investing heavily in employee's engagement and performance metrics strategies.
The furniture that occupies your office can be an important part of how individuals operate and view their workplace. Below are the five reasons why good office furniture increases productivity and space.
Office Furniture Offers Comfort
The suitable office furniture can offer a comfortable space where your employees can work. When your works are comfortable, they are likely to enjoy standing or sitting at their desks.
When selecting office furniture for your employees, consider how it will make them feel as they utilize it all day.
Storage Solutions can Assist you get Organized
Clutter can bring a problem to people, particularly in a busy office where finding the correct document or file is vital. If your office is cluttered and disorganized, suitable office furniture can offer you storage remedies.
Instead of using space horizontally by using space vertically alongside space-saving shelves and drawers, office furniture can make your workspace look organized, leaving enough time for your workers to be more productive.
Designating Different Spaces
Office furniture can also improve productivity by creating designated zones or spaces throughout your office. Although open floor layouts are the rage, workplaces have specialized requirements for particular spaces.
Suitable office furniture can carve out spaces in an office for incubation, collaboration, socializing and personal spaces for when one needs a moment of peace. Offering your workers several workspaces creates more chances of them being productive.
Office Furniture can Dictate Lighting
Natural lighting has an impact on employees productivity. Exposing your works to natural elements improves their brains serotonin leading to a happier and more productive employee.
Office furniture enables you to switch your office in a way that incorporates sufficient natural light from skylights and windows. With office furniture, the possibilities of designs are endless.
Keeping Your Works Healthy
The final way that office furniture can increase productivity is by bettering the health of your workers. Workers that have pain problems or have to take sick off for doctors' appointments or therapies lose the focus to be productive.
Office furniture is a good remedy for minimizing workers' work-related pain like arthritis and back pain that may occur due to bad sitting and posture for too long. When you invest in efficient office furniture, you invest in your workers' health and productivity.
For better productivity in your office, it's essential to consider the above tips.