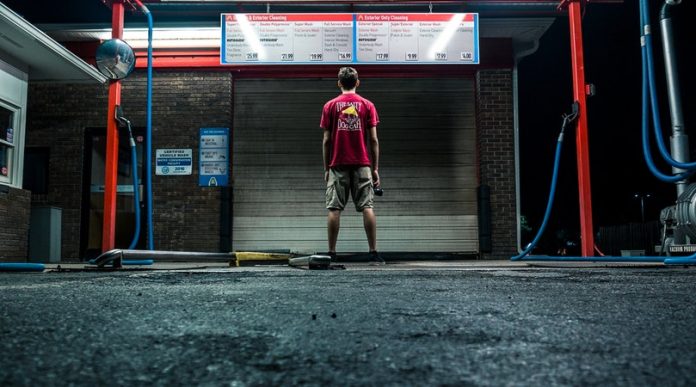 iThese days there are several brands that deal mobile car washing. Many innovative as well as profitable franchisee business opportunities on vehicle washing have come up in India.
According to Olacarwash Franchise, rapidly growing mobile car wash franchise provider in India, two most popular business concepts on mobile car wash are Door to Door Car Wash and Clean and Go.
Door to Door Car Wash: It is known to be one innovative as well as famous business concept. It provides door to door car wash services via the corporate alliance partners or franchisees. Some franchisees are also able to make use of the brand name and can avail a number of features or facilities by paying franchisee fees that are nominal.
Clean and Go: This is one ultimate brand for that outlet that takes care of vehicle cleaning and is named as Clean and Go. The franchisees can use this brand name and thus opt for numerous facilities after giving nominal franchisee fees.
Is it better to start up a mobile car wash business from the scratch or is opting for a franchise beneficial?
According to some, mobile car wash business when started from the scratch is better while others believe that buying a franchise is better. A mobile car wash business can be a good opportunity for an individual who has little past business experience.
So starting from the scratch will offer you great benefits that will be more beneficial than anything a franchise can offer you such as low cost, clean slate, setting up own rules, applying own ultimate ideas and selection your preferred location.
But before starting a new business start-up, you need to be aware of the below mentioned differential information present between start-up business and franchise business. So have a look below:
Start-ups v/s Franchise Business:
Success rate: 10-20% v/s 80-90%
Brand: Requires a lot of money as well as time v/s popular
Risk factor: Very high v/s comparatively less
Technical information: Self-developed v/s provided by franchisor
Training and support: Not available probably v/s provided by franchisor
Returns: Inconsistent probably v/s consistent probably
How to start car wash business franchise?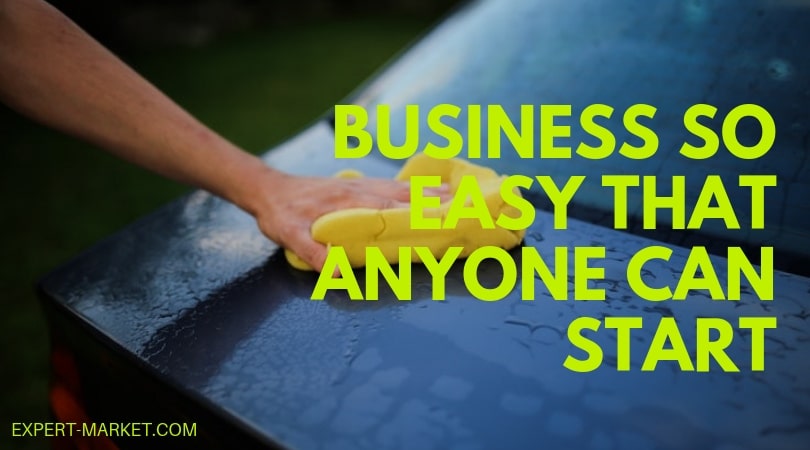 If you wish to start up with a door to door cash wash business, a door to door mobile car wash system is needed. Any common individual can also opt for such readymade setup for mobile car wash business for local areas. One of well introduced products for door to door car wash business is Door to Door Car washing e-cart project.
You can read more details on franchise here:- Door2Doorcarwash – Franchise Apply
How to get franchise:
Choose a product that you wish to purchase
Call the brand and finalize it
Book the product
Receive a soft copy of the agreement through email
Complete the documentation along with the signup agreement
Pay full amount before the product is dispatched
Receive the product at your location
Engineers will visit you for installing the product
Is there competition in the mobile car wash industry?
The demand of car wash outlets is actually driven by the sales of new car as well as the growth occurring in the consumer spending. The individual firms are making profits and it depends on the favorable location, several marketing strategies along with efficient operations. There are some economies of scales.
The chains have great advantages in advertising as well as customer recognition. Small firms are seen to successfully compete by availing great locations. This industry is fragmented highly and most of the largest companies hold almost less than 20% of the market.
Get an idea of the economic analysis
Mobile car wash industry is hugely dependent on optional spending as well as the consumers' driving habits. Hence the industry is much vulnerable to very slow economic conditions.
It has also faced decreased revenue over the past years. In recent days, improvements in the disposable income of the consumers will be aiding the industry to bounce back in the approaching years. It has been noticed that the overall number of car wash business has seen a downfall in the recent years to almost a huge number.
This has forced the rest of the establishments to expand and make their services diversified. With continuous economic growth, sale of cars has quickened and increased the number of registration of mobile vehicle.
The motor vehicle registrations are also expected to increase a lot annually. It will thus end up in an increased consumer demand for the aftermarket services namely car washes. The rise in the utility cost along with increased competition from the larger merchandisers has stressed the profitability of the car wash businesses.
For offsetting all these factors, small establishments are focusing their efforts on expanding and refreshing their products along with their line of service. They are also developing some loyalty programs for their customers as well as are make investments in the waiting room amenity.

What should be your marketing strategies for starting up a mobile car wash business?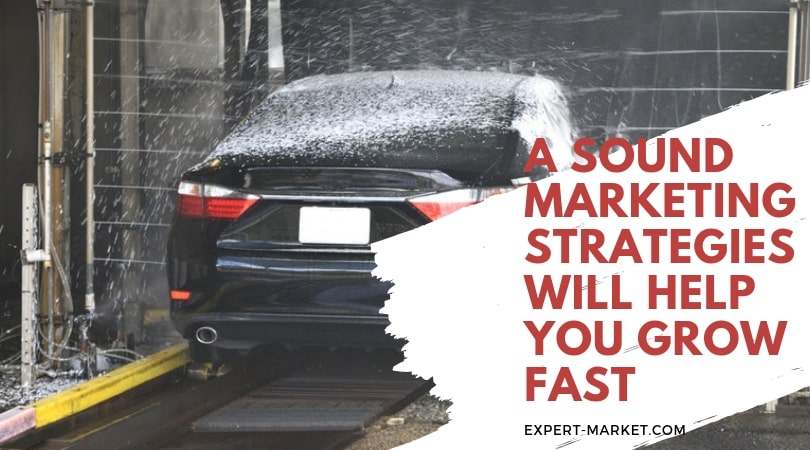 At first look for low cost as well as creative ways to promote the mobile car wash business. You can take into consideration business cars, design decals, vehicle lettering as well as promotional merchandise such as shirts, key chains, pens, etc.
You can also create an online presence via your company website as well as social media accounts. It is an additional marketing method that is of low cost. You can consult your technologically expert friend or take professional help for accomplishing this.
You can distribute coupons to some area residents through a local chamber of commerce and is another effective advertising technique. Some other strategies include:
Online directories: Nowadays consumers can easily look out for any company to find out what others are talking about it. Excellent reviews will let the business grow. List on business on various local directories such as Justdial.
Social media: One of the integral parts of the marketing strategy should be that you establish one such page for your business on social media platforms like Facebook, Google as well as Twitter.
So building up one mobile car wash business in India can be fun, beneficial and interesting for an individual who comes with perseverance for business as well as smartness. By selecting the correct location, great service and excellent marketing, you will be able to provide service to huge customers who need their vehicles to ne quickly washed as well as efficiently at a reasonable price.