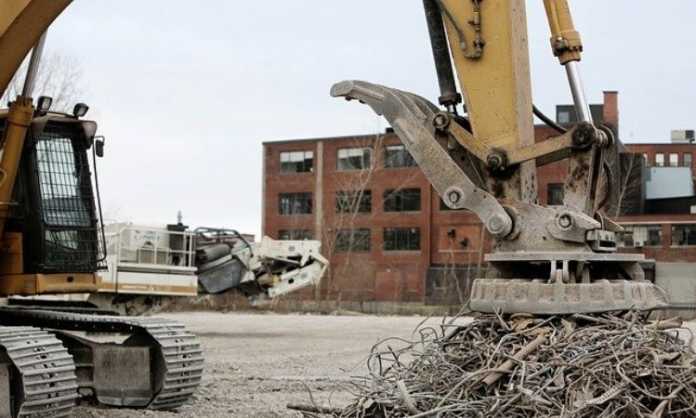 If you were having any doubts regarding metal scrap recycling business like is what is this business about? Is there any scope of this business? What are the ways you can start your own metal scrap recycling? Then this article will help you to predict the expected problems of this business plan before they happen.
Scrap iron, bronze, aluminum, and copper are all highly profitable metals to recycle. Steel and tin are also valuable but usually make up a smaller proportion of a scrap metal recycling operation's total profits. Other metals that can be recycled include lead, nickel, precious metals, and radiators.
Let us look at the headings of the article below:
What is Metal Scrap Recycling Business Plan?

What is the scope of this business?

How can I start my own Metal Scrap Recycling Business and expand it?

Scrap metal recycling profit margin? is it more than 20%?
Let us have a look on each of these topics individually and clear all of your doubts.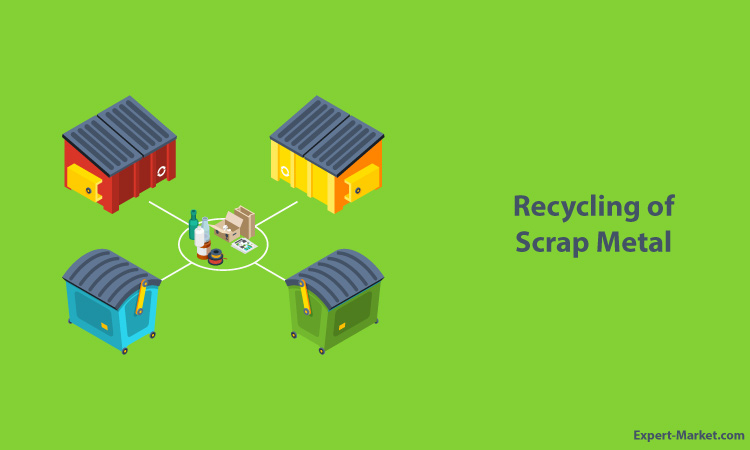 What is a Metal Scrap Recycling Business?
As the name suggests its meaning, metal scrap recycling business is just a local transition in which you buy and sell scrap (useless) metal at a cheap price for the purpose of recycling or reshaping it into a useful product.
The most recycled metal in the world is steel and there are so many interesting facts that you should know about recycling steel in India under next heading.
Advantages:
There are a variety of advantages in recycling the metal scrap
Environment friendly:

most of the metals which we see are extracted from the ground, causing harm to the surface of the earth. By recycling the scrap metals, we can reuse the metals and prevent digging the ground which causes soil degradation.

Less pollution:

by not using big trucks and machines for digging the ground, we prevent a huge amount of pollution from causing harm to the planet.

Energy consumption:

when an ore is extracted from the ground, the energy is already consumed while mining, so the ore can meet the demands when reshaped.

Fewer emissions:

when we dig an ore from the ground, more emissions are produced from the ore which can cause many types of harm to the human body, but when a metal is reshaped, it emits fewer rays which is a good point to note.
What is the Scope of Metal Scrap Recycling?
As mentioned earlier, steel is the most recycled scrap metal in the world, the reason behind it is hidden in the composition of the metal. It is a very unique metal, which can be recycled up to 100% of its volume. It can be melted and reshaped into another product easily.
Let us look at the worth of this business globally. The metal scrap industry is worth over $500 billion globally and Indian share is only $11 billion which corresponds to 2.2% of the global manufacturing. In 2020, India is expected to produce more than $110 million tons of steel.
Currently, India has become the second largest producer of steel in the world after surpassing Japan from its spot. But still, most of the steel is manufactured from the ores extracted from the ground. If we talk about the history of this business in India, in 2013-2014, India generated about 26.9 million tons of steel from scrap metals.
Moreover, it was estimated that the scrap market of these metals in India will increase up to 12.48% in the next 5 years and India grew up to 13%. This was because of the reforms taken by the government in the 5 year plan under this industry.
Profit Margin in Scrap Metal Recycling Business
The gross profit margin in the scrap metal recycling business can vary significantly depending on the company's pricing structure, operating costs and volume of scrap metal recycled. Generally speaking, however, the gross profit margin for a scrap metal recycling business operating in North America is typically in the range of 20-30%; though higher margins can be obtained in some markets.
Steps to start metal scrap recycle business are given below:-
Let us look at the required steps with the help of which; you can start your own business of recycling metal scrap.
#1. Identify your reasons
Before starting any business, you should ask yourself about the reasons why this business suits you the best. You need to ask yourself following questions:
Am I suited for such job?

Do I have the required knowledge?

Can I manage such a business?
After you have an answer for all these questions above, you can surely consider yourself suited for this job. If you still have some doubts, you can have a look upon the following points to have the problem sorted.
You will no longer be a part of 9 to 5 jobs.

You will be your own boss.

You can decide what you want to do and when you want to do it.

You can considerably increase your standard of living.

Are you happy with your present job?
#2. Have your own business plan
You should have a vision towards your business and should have an adequate amount of knowledge in the respected niche. If you have determined to start this business, then you should have knowledge of different types of scrap metals and you should determine in which metal you are going to invest in.
Having a business plan is always beneficial for you. This can enable you to increase your focus on your business, it develops accountability, helps you to manage your financing money, helps you to set your priorities in the right direction.
You should know the capital requirements of the business, the labor costs, land costs and every cost associated with the starting of the business. The future growth of the business depends upon your thinking and analyzing capacity.
There is a need of certain types of insurances while starting this business as the lives of the labor can be at danger. So keep in mind the insurance costs while budgeting about this business plan.
#3. Get required equipments
This business of metal scrapping and reshaping requires a ton of machines and transportation appliances. You will need a large number of trucks for transportation of metal from the site to your factory. Moreover, varieties of machines are required to perform different kinds of tasks.
Initially, you will start at a low level, so a large number of machines and trucks are not needed. You can start your business with only a few numbers of trucks and machines so that costs are less in the beginning.
#4. Find a perfect location for your recycling plant
Choosing a perfect location for your factory plays an important role in growing of this business. So make it sure that you choose a perfect location required to start this business. Some of the important details you should keep in mind while selecting the location for your workshop/factory.
Your factory should be far from the residential area.

Your factory should not emit rays which are restricted to be emitted near residential area.

Your factory should be near to the site of digging in case you also provide services of ore extraction.

The labor should be easily accessible to your factory.
If you take care these conditions, you are good to go and all you need to take care is the licensing and marketing of your business plan.
#5. Get required license to start your plant
Before starting any business you need to take care of some guidelines laid down by the government in order to start your business legally. It depends on what is the type of your business or in which direction your scrap recycling business is running.
You need to register yourself as an owner of the LLP (limited liability partnership) and for the same you need the following licensing:
You need to get yourself registered from

Company Registration Private limited

in order to establish yourself as an owner of an LLP.

You need to apply for a GST number and for this purpose you need to register yourself for GSTIN at

this governmental site.

You also need to register yourself at DSC (Digital Signature Certificate). This will allow your trucks to run freely in the country.

You need to register yourself at MSME registration (

Medium Small and Micro Enterprises

) to enroll your firm as an enterprise.

You also need to file your Income Tax return for last 3 years in order to obtain a license.

You need to register in the government department to be able to buy scrap, railway, military service, PSU company and listing with them.
#6. Find your target market
If you have determined your target market then your business will bloom at a very fast rate. All you have to do is to think as a customer and analyze his spending capacity. Different locations have different types of people and they have different spending capacity.
You are dealing with scrap metal, so your clients or customers will be the companies which manufacture goods using recycled metals. Now you have to identify such customer's location and find a way to approach them.
Try to organize meetings with different manufacturing companies and take their overview of the market conditions. They can tell the reality of the market conditions that no YouTube video can explain. They can be helpful in providing an expert's advice.
Try to figure out which metal is mostly used in the region and research on the related topics of that metal. Try to figure out the selling cost of that metal and how much customers are willing to pay for 1 unit of that metal. Researching on such topics will help you analyze your service or product.
#7. Analyze your marketing strategy
Increase your thinking capacity and start thinking out of the box. Get out of the air conditioned office of yours and start exploring opportunities. Fix meetings with different companies which are indulged in manufacturing activities and ask them about the current marketing strategy. This will make your vision clear and will also help you in defeating the current competition from the market.
Advertising can prove to be very useful strategy in this business. The best medium to advertise your business can be local newspaper as you will be providing your services locally in the initial days of business. The cost of advertising in newspaper is also not too much that you cannot afford.
The following ideas can also prove to be efficient in analyzing your market strategy:
There is plenty of scrap metal on the roads; you can appoint cheap labor to collect this metal. This will decrease your initial level of investment.

You can take over a small metal scrap business at a cheap rate and invest your money to grow the already set up business.

Instead of contacting big companies from the start, try contacting small builders as they are the ones who use the metal at the end point of the chain.

You can start your company by providing huge amount of discounts, which will increase your goodwill in the market from the start.
#8. Find a source of finance
Finding a source of finance is the only big problem you can face while starting a new start up. Because all other problems can be solved by expert advices but this is the problem that can persist even after setting up the business.
Here are some ways in which you can find a perfect source of finance for your business:
Approach a bank for loan. Banks can provide loans at a nominal rate under various governmental schemes. You can take advantage of such schemes.

Try taking credit loan from the market. This will not only make the replacement for bank loans but also provide money without much paperwork required. The only fault with this source is that it charges higher rate of interest than banks.

By your own savings, you can get the money for finance without any rate of interest but this will only be possible if you already have money in your pocket.

If mixed properly, you can take advantage of both the sources.
While selecting the mode of finance, make sure that your business is sufficient to pay the nominal as well as interest money back. This will not only increase your goodwill in the market but also make your business self sufficient.