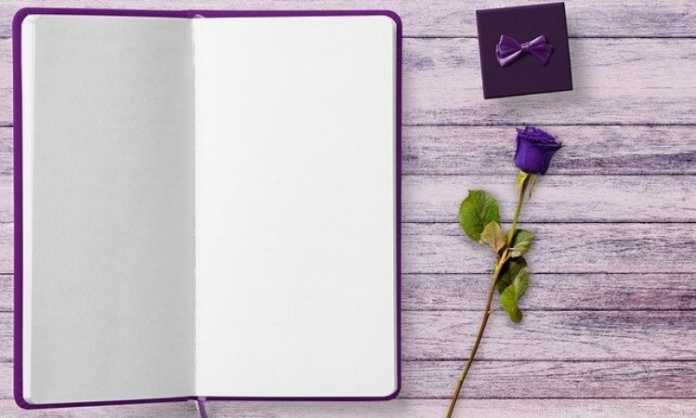 If you are one of those people who love working with paper and decorative stationery, there might be a lucrative business opportunity for you. Wedding invitation business is a very special kind of opportunity as people are getting married daily.
Apart from wedding invitation your target market for this business would be any kind of invitation card printing.
Below are some stats which hint that wedding invitation is one of the everlasting businesses around the world:
There are around 2, 077,000 marriages in the United States per year.

Only one out of 15 marriages last more than 15 years.

The marriage rate around the world is 6.8%
If you are impressed by these figures, let's try to understand what the invitational business plan is.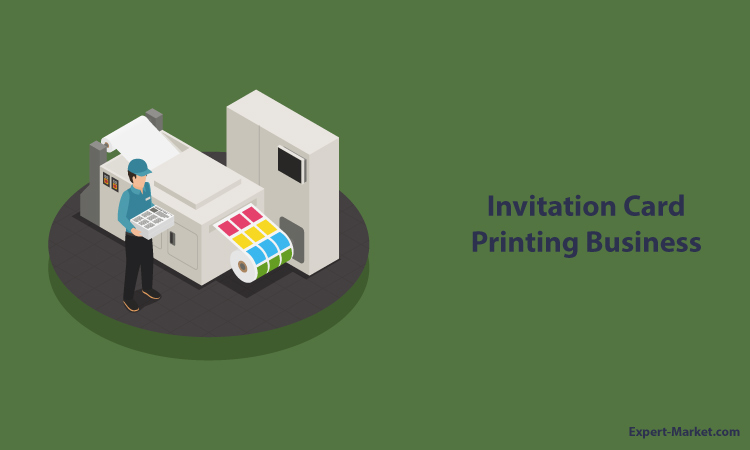 Types of invitations:
First of all you should decide what type of printing business you want to pursue. There are certain advantages and disadvantages to them. Let's talk about them individually-
1. Digital wedding invitation:
As you can tell by its name, a digital wedding invitation involves designing attractive invitation cards. It does not always mean designing cards; you can also animate an invitation making it super romantic and appealing to the receivers. There are certain things which will guide whether you are perfect for this type of invitation designing or not.
Here are some things can make you consider this type of designing as a carrier opportunity:
It has minimal risk associated with this type of invitation.

You don't have to invest even a single penny to register yourself as a digital designer (zero initial cost).

You don't need to employ labor for starting this business as you can take a limited number of clients at a time to perform the work efficiently at zero cost.

It has very little risk associated with this business idea. If you don't want to pursue this business, you can easily drop out of it without any financial loss incurred.
If you have already decided to pursue this type of invitation; here are some things you should keep in mind:
Even if you are doing digital, you need to keep in mind all different types of sizes that these designs can be printed in and you should offer guidance to the customer in every aspect.

Think about different types of services you can provide to your customer alongside designing wedding invitations. You can offer a bridal shower invitation or baby shower invitation to expand your territory.

You can provide directions to customers for printing these designs or you can buy some printers yourself and offer them discounts for printing.
2. Full-Service Printing:
In contrast to digital invitation designing, full-service printing offers your customers a physical; in-hand service of the invitations. If you are one of those who believe that the wedding ceremony is a legal contract and its invitation should also be in the form of a legal contract, you can start a full-service invitation printing business.
Some important information you should know about full-service printing:
If you plan to print invitations in a press, you should have a minimum of 10 employees under your press.

You should open your retail store near your workshop to reduce travel costs.

You should have subscribed yourself for a page layout program to make custom page layouts.

You should have a deal with the paper manufacturer or a wholesaler to complete your inventory.

A printer or a press.
Here is a list equipment required while starting a full-service printing of invitational cards:
A 30x40m workshop:

Workshop is the most important asset you will require as all the machines will require a lot of space.

You should select a quality colored inkjet printer

: This will offer you better results than a normal printer and will make your work more efficient.

You should confirm the compatibility of the paper

: Every printer can support different thicknesses of paper. You should pay close attention to this dimension of your asset before buying.

Consider the size and cost of cartridge:

Do not spend much on cartridge. This cost can vary across different printers. Keep an eye on the page yield. High yield will imply the use of more ink.
Let's take an example to understand better:
The cited page yield for a Brother LC3029 additional high return dark ink cartridge is 3,000 pages. Given the 5% page inclusion, you can print roughly 3,000 pages of a short section, or in case we're talking wedding welcomes around 3,000 solicitations
Different people have different tastes. To satisfy your customer, you should know these popular invitation printing processes:
Thermography:

It is a name of a raised printing type. The use of heat enables the words to rise above the normal standards making it look diligent.

Embossing and Debossing (Raised and Depressed):

These are two ways to make the text look raised or depressed on the paper. These are ideal for wedding invitational card printing to make it look attractive.

Metallic Foils

: It gives a very popular look to the wedding invitations and other events like a bridal shower or baby shower.

Bedazzled

: This style is a new variant to this profile. You can make your text look more appealing to the readers.
Now let us discuss the steps which you require to start a wedding invitation business:
Steps to start a wedding invitation business:
Now when we have looked upon the different types of invitations, let us discuss a business plan to set up a wedding invitation business:
1. Identify the level of your business
Before investing money into any business, you should focus on the level of the business plan. In this case, you should ask yourself and conclude whether you want to open a work from home type business or you want to work as a full-time invitation designer.
Here are some advantages and disadvantages to both schemes, have a look at them and you can decide what you want to invest in yourself.
2. Work from home
If you are not sure about the success or your interest in the business, you can start the job at a small scale by starting the operations from your home. If you have a spare room or a big hall, that is sufficient for running this business from home. Let us look at the advantages of working as a small start-up from home:
You can start at a very low investment. The cost of arranging a workshop is a huge amount of the total investment.

You can work in a friendly environment. This will enhance your thinking capabilities.

Cost-cutting: If you start a business at home, you don't need any staff members. You are the sole trader and you can work full time to complete the assigned work.

You don't need a large number of pieces of equipment to start work from home. All you need is an inkjet printer and your imagination and you are ready to go.
Gradually, you can upgrade your business and employ some staff members. You can buy more printers which provide different types of styling as mentioned above.
3. Set up a workshop
Setting up a workshop will enhance your working abilities and improve the operating functions of the business. You can consider setting up an invitation business plan by opening a small office where you can interact with customers and understand their needs.
You can either rent a workshop or purchase it according to your needs. Finding a source of finance is also a very crucial part. You can apply for loans from banks, take up money from the market on credit or use your savings to set up your workshop.
Advantages of setting up a workshop:
Customer interaction

will increase and you will be able to understand the need of the customer properly.

By appointing a sales person, you can increase the business of your firm.

If you have a workshop, you have plenty of space required to install big printers or press in order to produce in bulk.

Customers will have more faith in you if you are a physical entity rather than being an online store.
4. Select a niche
Strategy plays an important role in setting up a business plan. If you want to set up a profitable business plan, you need to formulate a strategy. Let us discuss some points which will enable you to understand this idea.
"Do not put your all eggs in one basket". As this popular saying suggests, do not try to invest your resources in every kind of writing style. Select a niche before opening this business. As mentioned earlier, 4 main writing styles are the most popular styles that are trending in 2020. You should focus on them and make it your expertise. Gain the trust of the customers and make quality your agenda.
If you are still left with resources, you can offer out of the box things like calligraphy and handmade paper cuttings, etc. This will make you stand out of the competition and increase the probability of your survival.
5. Make adequate investment in equipments
In this business, paper and printers are the most essential assets required. There are different types of papers in the market which have different costs. You need to identify the best type of paper for your printing styles.
Here is a list of different types of papers you need to purchase to fill your inventory:
Letterhead

Folding cards

Envelops
Every paper costs different. Let us understand the difference:
| | |
| --- | --- |
| Paper type | Cost (per inch) |
| Glitter paper | $0.5 – $0.99 |
| Cardstock paper | $0.1 – $0.35 |
| Glossy paper | $0.4 – $0.89 |
| Handmade paper | $0.4 – $0.99 |
| Vellum paper | $0.1 – $0.5 |
| Glassine paper | $0.5 – $1 |
You need to understand what type of niche you want to invest in and then select the perfect paper for you.
Now let us look at the cost of different printers which can print at different papers:
| | |
| --- | --- |
| Printer | Cost ( per color print) |
| Letterpress | $1.5 – $2 |
| Foil stamping | $2 – $3 |
| Digital printer | $1.5 |
| Thermographic printer | $2 |
| Laser-cut | $10 |
| Engraving | $11 |
Regardless of whether you are willing to operate as a supplier or an independent entity, you will require highly trained and skilled employees who are equally endowed with creative genius. They should be able to participate in formulating innovative ideas, using unconventional methods and applying fresh techniques. You should choose your team in such a way so that they deem to be your most significant resource and everyone should be an artist within themselves.
You will also need some equipment and materials with which your team is going to work and these items should be chosen on the basis of the niche within which you work. Presumably the most important thing you will need to run a card printing business is the printer.
On a preliminary level, printers are divided into three categories laser, inkjet, screen printer and offset printer.
A laser printer would be an ideal choice for business cards printing whereas a printing extra wide signs would require label inkjet printer and in case you are looking to create bulk prints of high-quality cards, an offset press would lower down your costs.
Next comes the design software such as Photoshop, Adobe Illustrator, CorelDRAW, InDesign among others and a computer for drawing and designing graphics. You will also need specialized cutting equipment and an accounting software that will keep track of everything right from your employees to inventory.
6. Expand your business:
Once you have started this business and have enough contacts built. You need to start thinking about how to expand the business. Here are some ways you can adopt in order to expand the business:
Employ a salesperson

. He will bring more business to your firm and you can increase your reach towards customers.

Take your business online

. The Internet can prove to be an asset when it comes to wedding invitation business. You just need to register your business on a reputed site and you are ready to go.

Increase range of products.

You can start offering more styles which are costly. This will encourage your income and goodwill.

Buy expensive printers.

Buying expensive printers will increase the efficiency of the card and attract customers.
7. Market your invitation business
Once everything has fall in their places, your next target would be to advertise your business in order to reach out to as many people as possible.
So you can get a customized banner printed and get it installed in the locality as well as other adjacent areas. This is one of the cheapest mode of advertising and you should try it out besides seeking aid of the print media, television commercials and distributing leaflets to all passer-by so that they turn into being your customer.
You may advertise in the leading wedding magazines and send emails to wedding planners and stationary stores in order to get some referrals.
Then you can also share your posts on the social media through the favoured portals such as Facebook, Twitter, LinkedIn, Whatsapp and most importantly, Instagram, an online hub that allows you to post mind-blowing photographs of your designed invitation cards that the netizens are bound to follow.
They will soon develop a strong affinity towards your creations and if you have an authorized web page, they would definitely check it out and if you can offer invitation cards online then your people would make a move to try your services and products and you will slowly develop a strong consumer base.
Profit margin in invitation printing business
Producing designer invitation cards for the wedding parties can help you break into the potential wedding industry in the country. Though you may choose to design and print all kinds of invitation cards from birthdays to baby showers, from anniversary parties to funeral gatherings, you should always keep your gaze fixed at the wedding invitation print market.
Presently, the wedding industry of India has crossed Rs 100,000 crores and it is developing at an annual rate of 25 to 30 percent and not to mention, a whopping number of about 1,00,00,000 weddings take place every single year and the wedding invitation card market itself is worth Rs 10,000 crore and an average Indian can spend up to Rs 500 to Rs 1500 per card. In India, a commoner spends about 1/5 of his or her total accumulated wealth of the entire lifetime, which suggest that you could make use of this tremendous opportunity to capitalize on.
Other than wedding industry, there are loads of events and occasions taking place all across the country- from Ganesh Chaturthi invitation to regional New Years' party, from Teachers' Day parties to Christmas party invitations, from corporate business parties to seminar invitations- Indians are not lagging behind in any respect.
Plus, invitations on a personal level include birthdays, anniversaries, baby showers, first rice taking ceremonies, Upanayana ceremonies and many others and all of them demand for a neatly designed, unique looking invitation cards.
Understand the weaknesses
Like any other business, the invitation card printing business is also vulnerable to some weaknesses. For instance, you had once started the business out of your zeal and creativity and you expanded and flourished and hired artists who are just as creative as you are. But all of a sudden you realize that they got some better prospects and willing to bid adieu to your concern. The immense loss your business is going to suffer in the coming time can't be expressed in words.
Sure, you will hire someone new and this is how the whole world moves! But when it comes to something creative you are heavily dependent on the person who had helped your business evolve to reach success. Plus, contrary to any other business where people come with a demand in mind, select their choicest stuff and purchase it, invitation card print business is entirely different.
Here clients would come with certain preconceived notions in mind and they will brainstorm your outlet and may finally leave without getting what they actually demanded. In some cases, it may so happen that they place an order for a particular piece and then they change their mind all of a sudden just because some other card design from some other store appealed to them.
As an invitation card printing business owner, you will have to deal with all these things and you will not even be able to show it on anyone's face.
Business scope and opportunities
There are plenty of opportunities for the invitation card business. If you don't have the huge amount of capital required right at the start, you can operate from home and work with a professional who outsources the printing. Alternately, you can start a business that combines both designing and printing and slowly develop into a full-on business.
If you don't have a strong hold in the market prior to opening your business, your profit margins would run low for about first two years, after which you can see considerable increase in profits and you can save money to hire professional artists and once they start working for you and help you reach your target goals, you should see to the fact that they stay back and work towards flourishing your business.
Remember that your team is the most important resource and a manifestation of your creative identity and you should take care of all aspects to help it thrive and reap massive profits in the years to come.
Important tips:-
Try to offer products that you have expertise in.

Start your business with discounts.

Offer very unique products like calligraphy in order to stand out from the competition.

Do not invest a huge amount of money in the workshop. Start with a rental place or work from home.

Always take customer feedback after they see the invitational card. This will help you to improve your mistakes in the future.

Do not hire more than 3 employees in the beginning. Use the money saved by cost-cutting to buy inventories (papers or cartridge).