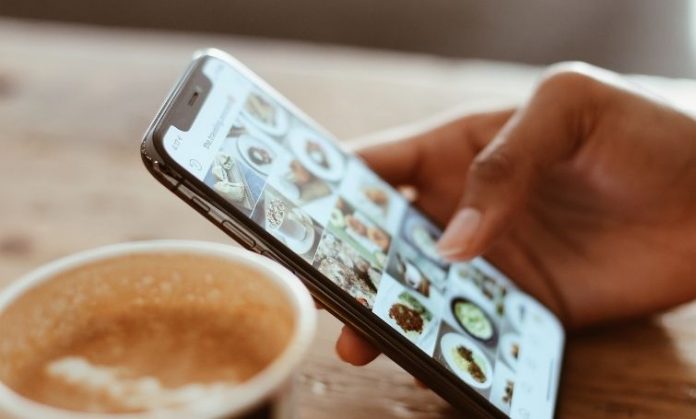 Today it is quite difficult for us to imagine a situation in which we would not interact with our mobile phone for at least 1 day. Through it, we communicate with friends, watch the weather forecast, find out the news, etc. Social networks occupy a separate place in this. They have great functionality. You can easily find your old friend on Facebook or see the latest news or someone's opinion on Twitter.
However, Instagram has a special place here. This social network is distinguished not only by phenomenal online, but also by advanced functionality. You can post your photos, record stories, shoot videos and chat with your friends. Really impressive.
However, at the same time, you cannot just download Instagram posts or stories. To do this, you need a special application (for example, an Instagram picture downloader) or other special services that could expand the functionality of Instagram. At the same time, you should be careful when downloading and installing a third-party application. You should always use only verified software that will not harm your system and will not be able to access your personal data.
There are many different applications and services that expand the functionality of Instagram:
Instaport
Now owned by Vibbi, which is why it is often referred to as Vibbi Instaport. Although the name of the entity does not change. As in the previous case, you should open the service and on the main page find a field called "Start". Here is a link to the original social media account. In general, everything is designed to work with your own account, but you can use other links.
The user then clicks the Continue button, after which they are taken to a new page that displays a list of all available photos and videos.
Inflact
This service has really great functionality. In addition to simply uploading stories and photos from your (or other) account, it can also perform predictive analytics, automate your account usage, and more. You should definitely try it!
In addition to third-party applications, there are other ways to download content.
Almost every modern browser has an interactive tool that allows you to view and edit the source code – Page Inspector. In Chrome and Firefox, it is called using the Ctrl+Shift+I hotkeys or through the context menu. The second option is simpler and faster, as it allows you to immediately open the desired element on the page.
To download a photo via Instagram using the link, you need to right-click on the image, and then select Inspect from the menu (Explore element). Then either copy the image address or select "Open Link in New Tab" from the context menu to open the image in a new browser tab. This method allows you to download photos and videos from Instagram, but for the latter, the HTML code is a bit more complicated and you will have to open several nested DIVs during the search process.
Send to yourself by mail
This method is relevant for android owners. The Instagram menu on Android is similar to the menu on iOS. There you need to find the "Share" tab. In the new window that appears, the user needs to select "Email", and after "Share URL". After the performed actions, access to the image is open.
And the simplest is a screenshot.
Taking a screenshot
Any device, be it a modern smartphone or a computer, allows you to take a screenshot. On smartphones, to take a screenshot, most often you need to hold down the phone's on / off button. But you need to remember that in this way the entire screen area will be saved and after that you need to crop the unnecessary part of the picture.
For a personal computer, the algorithm of actions is to open the desired photo and press PrintScreen. This button allows you to take a screenshot, after which you can safely download the photo to your PC. In addition, using dedicated screen recording software, you can choose in advance which area of ​​the screen to save.
Conclusion
Although Instagram will not give you the opportunity to upload your favorite photo or story, you can always bypass this restriction using special software or a service. Good luck!