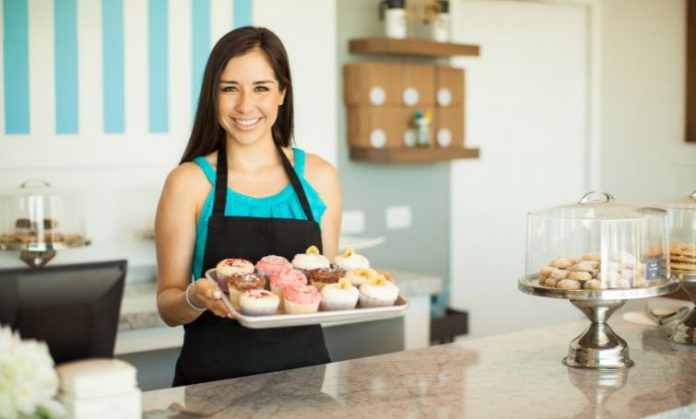 Opening your own cake shop is a lucrative business idea if you have the talent and passion for baking and are finally taking a leap to monetizing it. With so many business resources and assistance available today, launching your cake business off the ground is easier than you might expect. The key is to visualize your business plan and plan it ahead so you can make your dream into reality.
Typically, many people love foods that tickle their taste buds, which is what cakes and desserts do. They can be the best stress-reliever for hectic and almost-burnt-out workers. And you're helping your community by sharing your passion for baking through your delicious delights and wonderful services.
To get your cake business off the ground, study and apply the following tips and steps: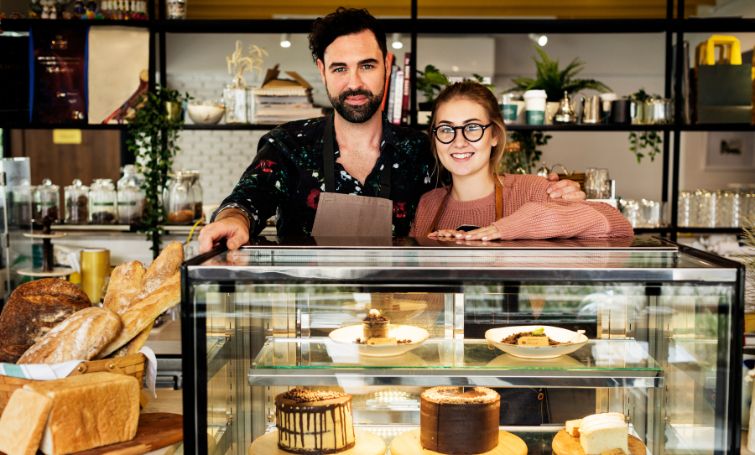 1. Choose Your Business Model  
Before proceeding to the more minor details of your cake shop business plan, one crucial thing to decide on is your business model. You should ask yourself how you're planning to run your cake shop. Are you going to open a physical store, offer your products online, launch a website, or run your cake business from home? To decide best, it would be helpful to assess your cash investment, skills, and business goals.
Take your time when deciding on this variable. After all, you'll be operating your cake business on this business model for many years ahead. You'd want people to recognize your brand along with knowing how they can access your products. Your business model must work effectively for your target market too.
Hence, it's equally important to conduct a market research study. Check your demographics, target audience, and study locations if you plan to open a physical shop. Compare the pros and cons of each choice, and finally, decide which one suits your working style and business goals. If you're starting out, it would be ideal to offer your cake products online or through your website.
Using your current home as your workstation can be a great idea if you still don't have enough money to rent a shop. Eventually, if you're expanding in the long run, it's always a good idea to choose a physical location and open your cake shop so people can buy your products physically.
Lastly, invest in high-quality equipment and tools for baking and displaying your cakes. For instance, investing in high-quality cake fridges for your physical store is crucial since cake fridges are essential in hospitality. It helps ensure your cakes are stored fresh and are displayed beautifully for your customers. 
2. Decide What Products To Sell  
The first thing your customers want to look at is your bakery menu, so you must formulate one. You should decide what products to sell to your target market. If there are specific kinds of cakes that you're skilled in making and are saleable in public, you should include them in your menu.
You should also check out the competition in the cake industry. Know what products and desserts are trending or prevalent these days. When you've decided what to sell, ensure to prepare an aesthetically attractive and appealing menu.
The types and prices of cakes help customers make the best purchasing decisions. Include some short product descriptions and beautiful images of the product so your customers can easily decide on their purchase. Whether you're launching a cake shop in a brick-and-mortar store or online platforms, ensure to prepare a menu.
3. Give Attention To Your Branding Strategies  
Thinking of a catchy and unique name is not the only thing you need to do when launching your cake shop. Especially if you're opening a physical shop, you should display your brand in vibrant details so people can recognize and remember them easily. Branding strategies include your logo, brand name, and packaging. These things could also attract prospective customers to visit your cake shop.
When thinking of your branding plans, ensure that you have a color palette and maintain consistency in all your selling platforms. Whether you display your products in the shop or sell them online, use a uniform logo and brand. The same tip applies to your website and social media accounts; names and logos should be instantly recognizable, and decor and packaging should follow the same rules. When your branding strategies are carefully planned out, you have more chances of selling to more people.
4. Apply The Right Pricing Strategies  
You should know the right way to determine your products' prices. It makes sense to calculate all expenses incurred while creating the product, but there are other factors to consider too. Cleaning up time, utilities, packaging, and social media promotion should all be included in your prices.
Also, consider how much time you've spent baking the cakes and pastries. Such precious time must be factored in when coming up with the right price. One great tip is to study your competitors and see how much they're selling similar products to yours. However, depending on your judgment, it's also okay to price your goods either higher or lower. Adopt an ideal pricing strategy that's good for your customers and advantageous for you as a business owner.
5. Choose Your Suppliers And Vendors Wisely  
Another essential element when launching a cake shop is to choose your suppliers and vendors wisely. Your products are the main stars and highlights of your business. You need to produce the freshest and highest quality goods to generate revenue. Hence, it's vital to source the best supplies from reliable vendors.
Scan through different suppliers in the baking industry and try to compare their quality and prices. See which brands are most reliable and best to use for your cake products. If possible, create a business deal with your suppliers to enjoy discounts, bulk order deliveries, and so on.
6. Promote Your Cake Shop Business  
To run a successful cake shop business, you need a clear marketing strategy. Copying your competitors isn't an option. The key here is to maximize your unique offerings and strengths. Market them through different ways and strategies and eventually grow your customers.
You can execute your marketing strategies yourself or hire professional marketers who are experts in digital marketing and conventional strategies that are effective for your business model. Make sure you have some time and money to promote your company. Explore any advertising options in online platforms and physical ways. And apply marketing tips for retail stores if you have a physical cake shop.
Conclusion
It may seem like generic advice, but if you want to succeed in the cake shop business, you need to be a cut above the rest. Hopefully, this business guide has shed some light on how to launch your cake business soon successfully. Following these tips can boost your sales and keep your bakery business generating revenue.