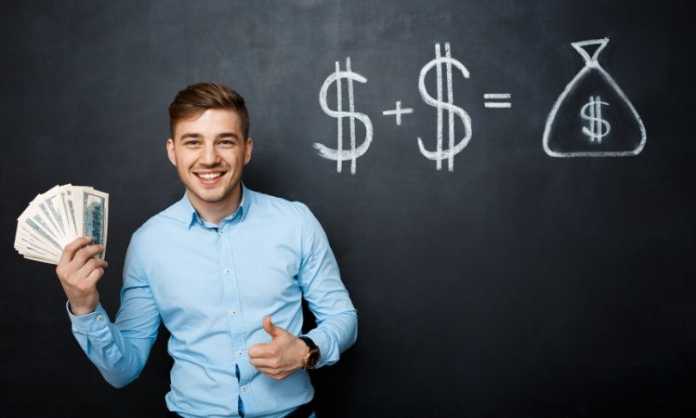 Earning money on the internet is now easier. There are many ways to earn more money online. As people say, "it's not always about the product, but a good idea can make you earn a lot."
So, how can you make money online? Many people ask this. Let's look at some good ways to earn money on the internet.
In this article, I will tell you methods to earn money online that really work. You don't need to spend any money to start. Earning online without spending any money is possible. I will guide you on how to do it, step by step.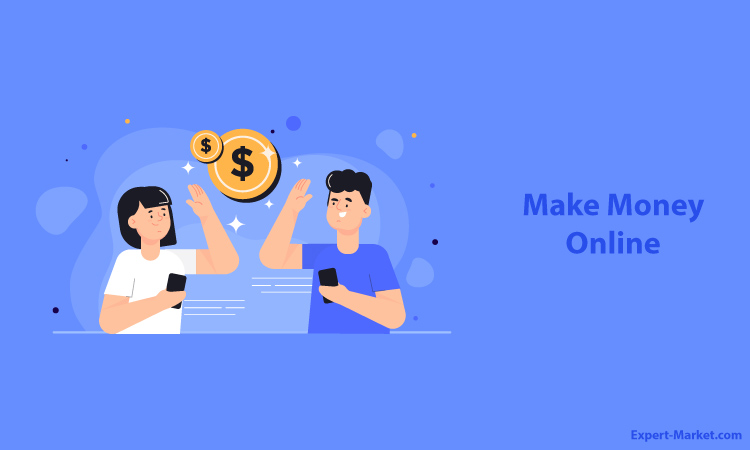 You could earn money online by creating a website and generating traffic/visitors to your site or you could earn online without a website. This post is for how to make money online with a website.
Related article:- Learn how I make $2500 every month from this blog
Step 1 – Create Your Website
In order to earn online through internet, first you need to select a niche(niche is topic of your website) and create a website! You can create a website without having knowledge of coding and all that, creating a website is very simple and I should say that it is most simplest first step for making money online. You can create a free website without investment in just 10 mins and it is very simple.
Creating your website is first step in your online success and it is really simple to create a website. You only need a domain name or name of your website like www.yourname.com and a hosting server where you will host your website so that people can access it from anywhere. I have created a stet by step tutorial on how to create a website on your own hosting – Read tutorial here
Also Read :- How To Select Profitable Niche
Below are two most popular platform in which you can create your website for free.
Blogger.com
WordPress.com
Blogger is a free platform provided by Google to users who want to create a website for free, similarly WordPress is a popular platform in which you can create a website for free. I will recommend you to go with WordPress because it has lot more features than Blogger. I have created a separate post on how to create a website for free. You can read that post by clicking on link below.
Drawbacks Of A Free Website
Your website will be on a subdomain like this – yoursitename.blogspot.com or yoursitename.wordpress.com which looks unprofessional.
Second major drawback of free website is that they can remove your website if you do not follow their terms and conditions or guidelines. Since a free website is not your 100% owned property, so they can remove it if they find anything wrong. I have lost so many of my free websites on Blogger and WordPress without notice. And most of the time your competitor will flag your website and at the end you can lose it.
If you are serious about making money online then do not go for a free website. It is highly recommended that create your website in your own hosting server and it comes very cheap. You can run more than one website for as less as 50 dollar for six months (which is Rs 3000/- INR) for six months. You can renew it further as per your requirement.
Read my tutorial here on how to create a website on own hosting server
Again it is very easy to create your own website in your own hosting server and it takes only 10 mins. I have created a separate post for it and you can read it by clicking on link below.
Step 2 – Bring Visitors To Your Website
Now after creating a website, second important step is to bring traffic/visitors to your website. You can bring visitors to your website through SEO and Social media like Facebook, Twitter, Google+, etc.
SEO will be your key source of traffic and it is high paying in comparison to traffic from social media if your are running Google ads in your website. SEO(search engine optimisation) is a technique to rank your website on Google search results or SERP.
There are many factors which determines the website ranking in Google search. Some of the factors are domain age, links coming to your website from other similar websites, your website visibility on social media, content on your website, etc. SEO is long term process which could take six months or up to one year.
As mentioned above that there are lots of other methods are there from which you can bring targeted visitors to your website. Social media promotion is very useful method if you follow the plan correctly. In social media promotion you have to invest some initial amount and can run your ads on Facebook and twitter.
Remember on thing which is very important and it is "More visitors to your website = More money you could make"
Now from above points I can assume that you have created a website and have started bringing traffic to it.
Step 3 – Make Money From Your Website
So, you have your website up and running and now you have to place ads in your website. You can show ads in your website from various sources which is given below. Visitors to your website will click on ads and you will get paid for it. Below are the top methods on how to make money online from your website.
Google Adsense –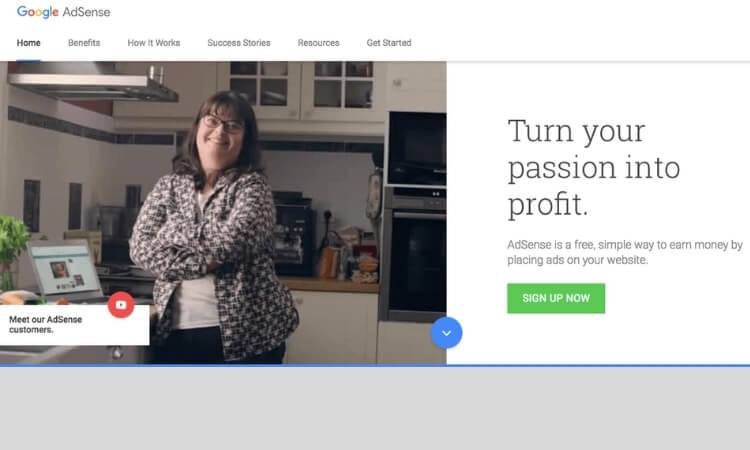 Google Adsense is one of the most reliable and popular platform for making money online from your website. You have to apply for a Google adsense account and it can take up to 6 days for your account getting fully approved. They will manually verify your website for approval. Once approved, you can create Google ad unit and place it in your website pages.
You will be paid for every clicks on ads. You can earn huge revenues from Google Adsense and it depends on traffic i.e More traffic to your website = More money earned from Google adsense
Affiliate marketing –
Affiliate marketing is another good option to make money online from your website. Affiliate marketing is to market for other company's products and services and depending on the sales that you would generate for the company, you will be paid accordingly.
Affiliate marketing or advertisement is done through your website, page or blog where you promote the products and services of other companies. While you are working as an affiliate marketer for any company, you could charge as per the cost as per clicks or through the cost per acquisition i.e promote other products and services and get paid by them in the form of commission per sale.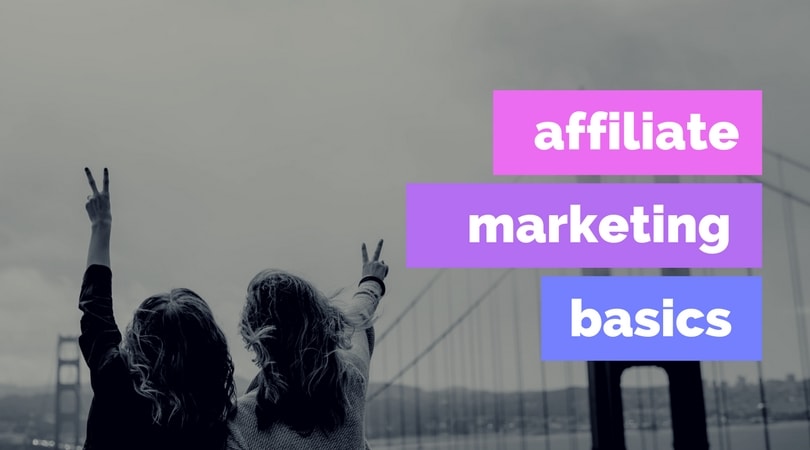 Affiliate marketing is one of the best method in online money making idea for beginners because commission in affiliate marketing is quite high. There are lots of products available online in which you can earn up-to 75% commission. But, one question may arise in your mind that from where you will get other's company products to promote on your website.
Below are some of the websites in which you can signup as an affiliate and promote products and services of other companies.
ClickBank Affiliate Program
Clickbank is a popular platform for affiliates and vendors online. You can start promoting other vendors product instantly after signing up there. There are lots of vendors available in all niche. If your website is health related then you can promote some of the high converting products with up-to 75% commission.
Shopify Affiliate Program
Shopify is a platform where you can create an online store for your products. Shopify stores are search engine friendly and easy to navigate for the buyers. Also, Shopify store owner can manage customer orders easily.
Shopify affiliate program is offering an opportunity to earn upto $1500 for for every customer that signs up for Shopify through your affiliate link. If you are beginner in affiliate marketing then this is really good opportunity of getting started with Shopify. After siging up as an affiliate, you can generate your referral link and can promote your link in social media platform like Facebook and Twitter.
Amazon Affiliate Program
You can also promote products on Amazon as an affiliate. You can join their affiliate program and can start promoting products instantly. You will get paid when you generate sale through your affiliate link. Selection of products in Amazon for promotion is key to success. You should promote high paying products and not products with low pricing.