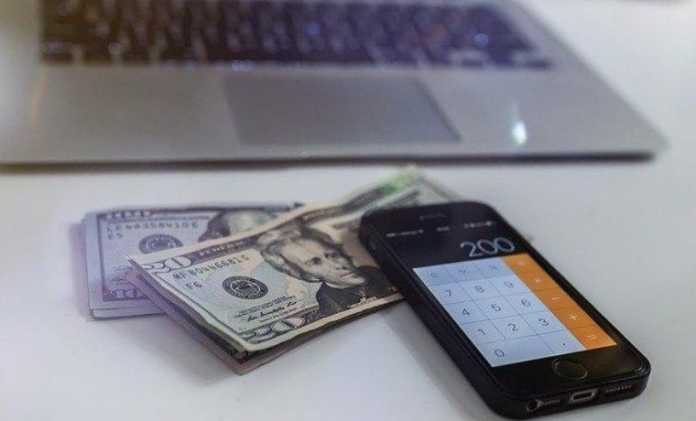 Whether you are planning to expand your freight business or trying to secure a big investment, a healthy cash flow statement gives you all the support you need to achieve your goals.
Also known as the statement of cash flows, the financial document highlights how frequently cash enters and exits your business. By doing so, it outlines exactly how fruitful your business is in terms of tangible transactions. Positive activity immediately draws investors and lenders towards your operation, and lets you scale your business through the financial support you need.
However, when you are running a business in the freight industry, your cash flow can be affected by unpaid invoices. You may still have a lot to show in the business, assets, and activity department. But cold hard cash can still be missing from the picture, only to draw away potential investments and opportunities from your organization.
That's where you can use freight factoring to solve your cash flow issues. 
By selling or factoring your unpaid invoices, you can easily boost your cash activity to make way for strong cash flow statements.
Interested in learning more? Here's how it all works.
What is Freight Invoice Factoring?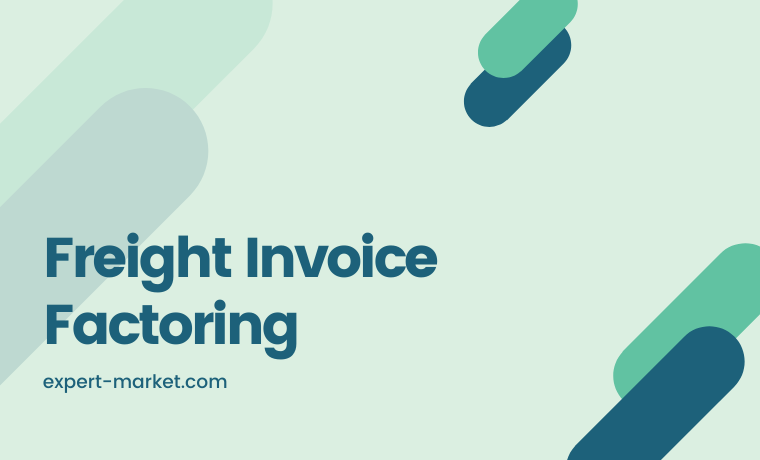 Freight invoice factoring is a popular financing mechanism that allows you to sell your accounts receivable for cash.
These unpaid invoices are purchased or factored by specialized firms, which provide you with your required financing at a set service fee. In turn, these factoring companies directly receive the future payments that are processed on these outstanding invoices. This cuts the time it usually takes for freight invoices to return tangible payments, and allows you to gain quick cash financing to meet your needs.
Typically, a freight invoice factoring company covers 80-90 percent of your outstanding accounts receivable right from the start. But this coverage can also go as high as 95 percent of your total invoice value. The remaining amount from your receivables is released by the factoring company after the respective client has processed their payment. The firm also deducts its fee at that time to give you more flexibility in being able to foot the bill.
As a result, freight factoring can help you gain the cash you need in order to maintain a positive cash flow statement. Even if your clients take until the last day of the invoice to make their payments, you have the required cash in hand to project a positive and healthy business image to relevant third-parties.
Since freight invoice factoring can fulfill extensive capital requirements, the mechanism is just as sought after by large scale third-party logistics (3PL) firms as it is for small trucking or transportation companies.
How Does Factoring Help You Against Cash Flow Problems?
Freight companies often have to put up with invoices with a fulfillment timeframe of 30-90 days. Due to this reason, they are prone to cash flow problems. If you have sufficient knowledge about operating a freight or 3PL company, you might have firsthand experience with such issues.
These cash flow problems are not only a nuisance for a freight business, but also have the potential to become an operational hurdle for its processes. If too many clients take longer to fulfill their invoices but still stay within the maximum payment duration, it can easily dry up your company balances. The more you wait for these outstanding invoices to settle, the more your business suffers. Yet, you can't pressure your clients past a certain extent to process their payments, as that raises questions on your professionalism and may cause you to lose their business altogether.
As a result, you can have troubles meeting crucial needs such as your fleet maintenance cost or your overhead expense. When this happens, it can pose a threat to your overall business and affect its ability to deliver quality services. In severe cases, it can make it challenging to even retain your fleet, process your staff payroll, or execute new contracts.
By using freight factoring, your business can tread at a safe distance from these cash flow issues. Since you don't have to wait until a client pays an invoice to access your earnings, you can use the cash on hand to maintain your regular operations. From staffing requirements to fleet repair, you can easily tend to the critical requirements of your business and keep the wheels running.
Frequent Cash Flow Issues Make for Irregular Cash Flow Statements
Even when cash flow problems are not grave enough to put a stop to your operations, they can still have a massive impact on your company's financial records. This is especially true for cash flow statements, which are entirely focused on this aspect.
Since a cash flow statement presents a picture of inward and outward cash activity for a business, it targets all cash equivalent transactions for your organization. When you prepare this statement, it shows exactly how solvent your business is in terms of its everyday transactions.
If your business suffers from cash flow problems, your cash flow statement immediately highlights this issue. This derails the performance of your company's overall financial records and presents it as a risky business to outward investors, lenders, and stakeholders.
If your freight management business struggles with having its invoices processed on time, it can have a direct impact on your cash flow statement. Even if your business has an impressive list of assets in its balance sheet and shows active transactions on its income statement, not having enough cash receipts and disbursements can determine a lack of viability. 
As a result, your business' state may compel potential investors to stay away and motivate possible lenders to look the other way. The tale of turmoil doesn't end there, but can also jeopardize any business expansion plans that you have in mind.
To put it simply, a cash flow statement that's consistently in red can cause you to miss out on opportunities including but not limited to lucrative investments, beneficial lending, and business growth. This is why it's incredibly important that you do all that you can in order to maintain a strong cash flow statement for your business.
Using Factoring Wisely Can Help Your Cash Flow Statement
As mentioned above, turning to freight factoring effectively resolves all your cash flow woes. But factoring is not limited to cases of emergency. If you use this mechanism wisely, you can benefit from it on a consistent basis. As a result, you can keep your hard earned cash coming in even in the face of unpaid invoices. 
Maintain Active Cash Transactions Without a Loan
Businesses that are actively trying to build a strong cash flow statement often turn to typical lending options such as business loans or payday loans. But this practice does more harm than good.
Not only does it show up on financial records as a liability, but also ends up costing you high interest rates to boot. Some loans also carry a penalty for early settlement, which adds to the trouble they bring to the table. When you take in the processing time for these loans, it doesn't seem to be worth it at all.
Conversely, factoring your accounts receivable helps you get quick cash without going through these tiresome processes. With no troublesome installment payments and no prepayment penalty, you can easily fulfill your goal of having cash on hand without adding more burden to your business.
Benefit From Low Fees and Treat It as an Important Expense
Freight factoring isn't just free of problematic loan conditions. It also comes with lower fees. This ensures that you can easily get cash payments for accounts receivable without paying an arm and a leg for it.
When you are trying to build a strong cash flow statement, you can treat this low fee as an important expense that you are investing towards this goal. If you find a reliable factoring company that allows you to factor invoices on a consistent basis, you can benefit from this mechanism for most accounts receivable.
This ensures that you can make your way towards a healthy cash flow statement in an affordable and accessible way.
Use Your Cash on Important Requirements to Show Disbursements
Apart from having cash receipts from your factored invoices, you can also show cash disbursements to further augment the strength of your cash flow statement.
Since factoring lets you do away with any shortage of cash, you can easily spend your funds on critical needs of your freight business. This may include vehicle maintenance, infrastructure upgrades, and premises expansion.
Using Freight Invoice Factoring Can Help You Build a Healthy Cash Flow Statement
By smartly utilizing the benefits of freight invoice factoring, you can build a strong cash flow statement in a few steps.
With that being said, it is important to note that there can be instances where a client is unable to make their payment on a factored invoice. In such scenarios, your business might be held liable to cover the payment that the factoring company lost on the invoice.
To make sure that you are protecting your business in such cases, you can look into non-recourse factoring. This type of freight factoring comes at a higher service fee, but ensures that you don't hold any responsibility for the insolvency of a client.
By taking these protective measures, you can safely use invoice factoring for your specific goals while also safeguarding your business' operations at all times.