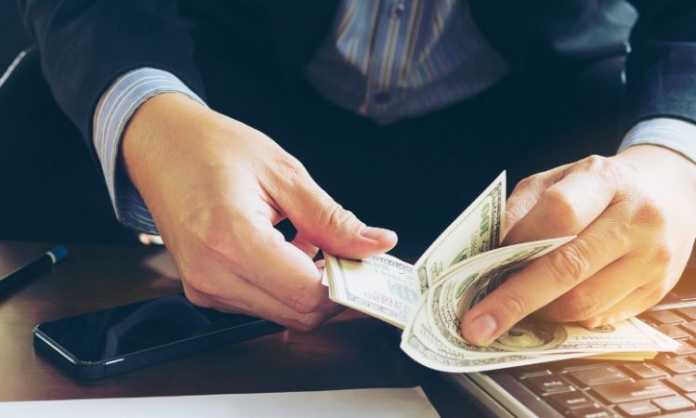 If you are trying to find new sources of income because you are worried that the coronavirus will send ripples through the economy, then, unfortunately, you are right. It is too early to make any predictions – we don't know when the quarantine will end, and the effects on not only national but also the global economy are for now a mystery.
Even when more and more countries start to reboot their economies, we won't get back to the previous state of prosperity for quite some time. If you are uncertain whether your company will stay afloat, or if you have experienced the effects already, you might be looking for other sources of income. In a second, you'll learn about ways to make some additional money on the side.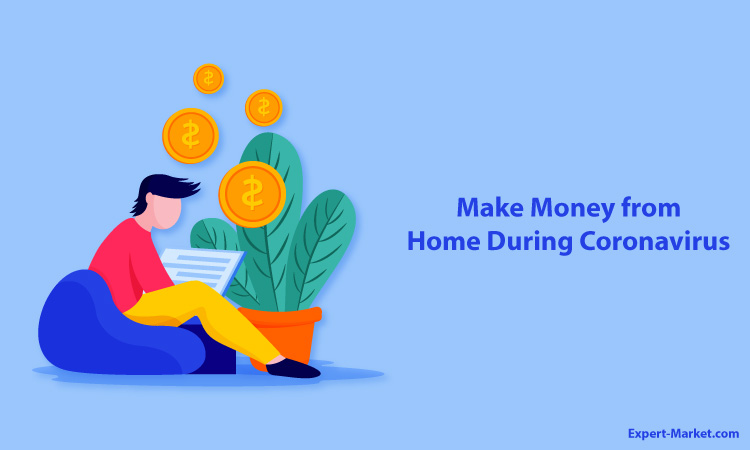 Writing Ebooks
Have you always considered yourself to be an excellent storyteller? Even though we might not live in the most peaceful times, you could write down your thoughts about the current situation, or if you think that this idea is slightly overdone, you could start writing a novel. Most people spend their waking hours bored in their homes. Even people who weren't exactly fans of watching TV series find themselves binge-watching Netflix.
That's not all – more people have started reading books as well. If you think that you have some interesting ideas – stories, private comments about life, or perhaps amazing food recipes – you could write a book. You don't need to worry about the complex publishing process.
If you are fine with your book being published only as an ebook, then the process gets considerably shorter. In the worst-case scenario, you will find a way to not worry about the current situation. Who knows, maybe "Notes from home quarantine" will become the next bestseller?
Renting a Car
The coronavirus has very noticeable effects on the car rental industry. People are not traveling as much, which means that many companies are on the brink of bankruptcy. Once we learn to live with the coronavirus, people will need cars once again. Perhaps some of the companies will allow their employees to work fully remotely, though in most cases, we will start seeing people commuting to work in greater numbers in the next several weeks. It means that more people will need cars again.
If you don't need your car 24/7, you could start renting it out. Companies like HyreCar allow you to turn your car into passive income. If you don't use it, then you could make some additional money on the side.
Youtube Channel
If you would like to share your thoughts and ideas with the world, but you are not big on writing long treatises, you could record yourself and upload the content on Youtube. It doesn't have to be anything groundbreaking. You could share with the public the history of your favorite bands, and comment on their albums, but if you want, you can also record yourself while you play computer games.
Or you could sing, even if singing is without a doubt not your forte. Alternatively, you could criticize Hegel, or record yourself while deadlifting a new personal record. You are limited only by your imagination. It is estimated that about 5 billion videos are watched every single day on Youtube.
Even if your interests are as far away from the mainstream as possible, there are some people on the internet who would pay real money to hear you express your opinions about a specific subject. Most likely, you won't garner the attention of a large following, but if you create excellent content, then who knows what could happen.
Copywriting
If writing large chunks of text and learning about weird topics doesn't scare you, then you could try your luck with copywriting. You won't make a fortune, but if you want to find just yet another source of income in those difficult times, then copywriting could be a great choice. You can work as a freelancer, and spend your free time on ensuring your financial stability.
Don't worry if you can't write as fast as you would like to – as more time passes by, you'll gain practice. You might also discover interesting subjects that otherwise you wouldn't ever hear about!
Light at the end of the Tunnel
It might not be easy to find some optimism inside yourself in those difficult times. The fact that no one knows when the world will return to life is undoubtedly stressful, but it doesn't mean that there is nothing that you can do about your situation. That's right, there is a recession waiting for us ahead, but you could try some methods that could help you ensure that your financial situation is at least somewhat stable.
It is impossible to predict what the world will look like even in a few months, but there is one thing that you should start doing now, and that is preparing for the worst and hoping for the best.