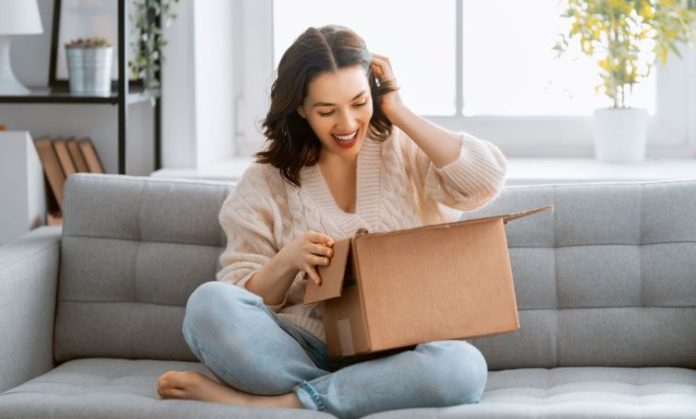 If you're running an online business, one of the important touchpoints you have with your customer is when the items they ordered and purchased from you get delivered. For one, this allows you to leave a positive impression on them and create a pleasant online shopping experience.
In general, most customers are already excited about receiving their items. But you can take it up a notch and make it even more exciting by providing a carefully curated unboxing experience. This article shares the basics of the unboxing experience, its benefits, and valuable tips on designing one that your customers will love.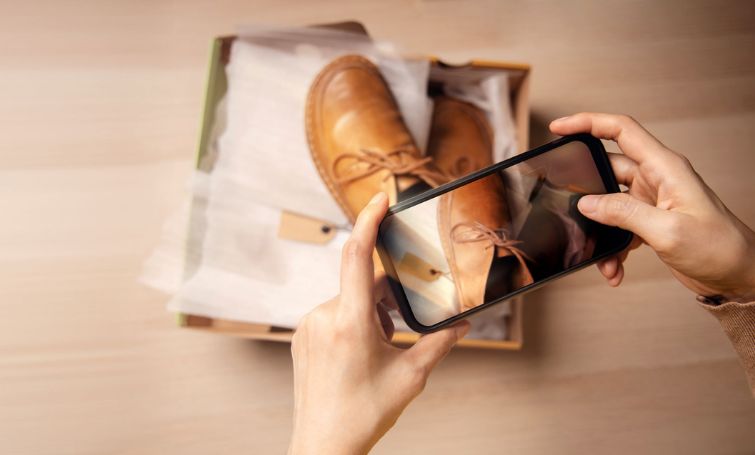 Defining The Unboxing Experience
The unboxing experience refers to the process of opening a package and taking out the purchased items inside. Although this may be a daily experience for most people, a well-designed unboxing experience can create a 'wow' factor that can make your customers fall in love with your brand all over again and order more.
Generally, the customer experience doesn't have to end when they receive the last shipping notification. With a great unboxing experience, you can extend that experience while opening the highly anticipated package and exploring its contents.
The Importance Of A Good Unboxing Experience
Besides creating a positive online shopping experience for your customers, here are other reasons why you should give importance to this step in the buying cycle:
It Showcases Your Brand Story
Unlike traditional brick-and-mortar stores, online businesses have fewer touchpoints to wow and impress their customers. As such, you want to maximize every aspect to create a memorable brand experience to set you apart from your competitors.
With a good unboxing experience, it's not just the product that speaks about your brand. Everything from the packaging design and materials can help tell your brand story. For instance, your brand has recently decided to be a more sustainable company. In this case, you can show your newfound initiative by opting for eco-friendly packaging material like the ones offered at suppliers like Packaging World.
It Has The Potential For Free Marketing
While some customer prefers to enjoy the unboxing experience on their own, others love to record the moment and share the experience on social media. As such, it becomes a significant marketing opportunity to help your brand reach more clients and stand out.
It Improves Customer Loyalty
One of the most important goals of any company is to make customers repeatedly purchase their products. That said, customer experience across the buying journey impact customer loyalty.
A big part of the buyer's journey that you can easily improve and control is creating a positive unboxing experience. This strategy relies on emotion, allowing consumers to feel pampered and valued. Such consumer empowerment can encourage people to come back again and again.
Tips to Design An Awesome Unboxing Experience
Now that you know some of the important benefits of having a great unboxing experience, how do you design one? Below are some tips you can consider:
Choose The Right Packaging Materials
To create a unique unboxing experience for your customers, focus on the material. Ideally, it shouldn't be just any ordinary box that you bulk buy from a supplier. Your box should feature your brand colors, logo, or name.
Once your products arrive on a customer's doorstep, you want to let them know they came from you. While plain boxes may be cheaper, if your brand isn't clear, you could miss out on the valuable opportunity to establish consistent brand recognition. Note that consistent branding–from product browsing and selection to purchasing to receiving and unboxing the product, can help build and strengthen your brand story. That said, don't skimp on your product boxes.
Alternatively, the term 'unboxing' doesn't necessarily mean boxes. As such, you can choose whether you'll use boxes to pack your items. However, it's important to choose the right type of packaging suitable for your specific products.
For instance, a custom box may not be necessary if you have smaller, flexible products such as shirts. You can opt for branded mailers or plastic pouches. Regardless of what type of packaging material you choose, you want to make sure that it reflects your brand and agreeably matches your product.
Think About The Presentation
No one likes to receive a highly anticipated item that seems carelessly thrown into the package, nor do they want to see lots of return labels or receipts when they open their package. Instead, customers want to see a well-packaged and nicely presented product with each item positioned properly. This can provide a nice impression and make them want to order again.
That said, be intentional not just to throw return labels, packing slips, or packaging foam and material anywhere on the box. After all, you want to provide a nice impression and make them want to order again.
As a good start, pack and present the items in an appealing and organized manner. Ensure they first see what they ordered and arrange the extra papers and miscellaneous things. This approach can help prevent the less important things from taking away the customer's focus and reaction from the main focal point, which is your product.
Add Personalized Extras They'll Love
One of the best ways to create a memorable unboxing experience is to add extras that customers will love. Aside from the product they've bought, you can include small, personalized items, such as a simple thank you note for their purchase.
You can also leverage engagement by sending postcards that ask them to share the experience on social media with a specific hashtag. Moreover, you can also give them a discount coupon they can use for their next purchase, encouraging an additional sale. You can also send bonus gifts or product testers, especially during holidays or the sale season, to show appreciation and increase customer loyalty.
Takeaway
There's no denying the increasing impact of unboxing. What was once a seasonal pleasure, unboxing, has become a powerful online fad and online marketing tool.
So, if you wish to convert one-time customers into loyal buyers, designing a memorable unboxing experience can help you stay on their minds and keep coming back. If you don't know where to start, take inspiration from the above tips to create a unique unboxing experience for your customers.