There are many important factors when it comes to business success, but few as important as customer loyalty. Without customer loyalty, a company would have no foundation or sustainability, so customer retention needs to be a priority for businesses in all industries if they are to find continued success and grow.
The Importance of Retaining Customers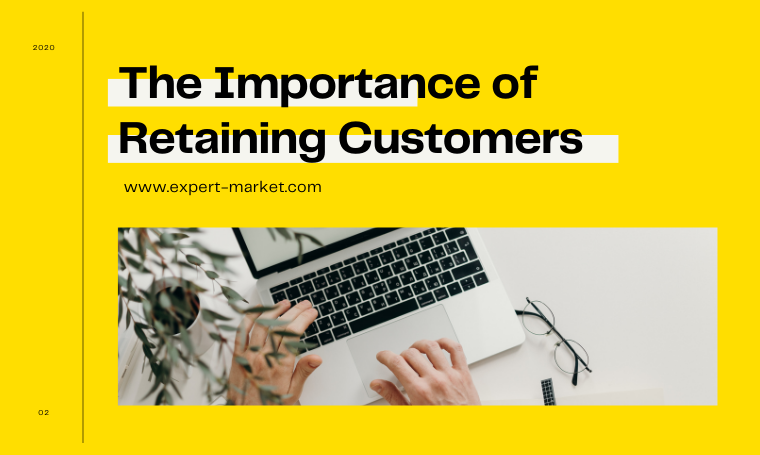 Customers are vital to the success of the business and not only because of the revenue and cash flow that they can bring. When you are able to retain your existing customers, you will begin to build a solid brand reputation and benefit from positive customer reviews which are so important when it comes to acquiring new customers.
Essentially, without a solid base of existing customers, it becomes very difficult to bring in new customers.
Two Big Customer-Centric Companies 
You only have to look at two of the biggest and most successful companies of recent times to realise just how important customer loyalty is. Amazon and Apple are giants in the business world in 2020 and they have got to where they are today largely through being a customer-centric business, meaning that the customer is the driving force behind every decision to satisfy this group and keep them coming back as opposed to being driven by revenue or shareholders.
Benefits of Loyalty
Customer loyalty can be challenging to achieve but it is essential for long-term success. When you can keep customers coming back, you will be able to increase revenue whilst cutting the cost of sales for greater profitability. You will also gain a group that will share your brand and stick with you – this will give you a solid base and could help you to stay ahead of the competition.
Putting the Customer First 
So, how can you encourage customer loyalty? There are several methods to try and combining this could have a huge impact on your retention rates. One of the key ways is simply to put the customer first and make sure that the customer experience is as positive as possible, including being fully transparent and willing to go the extra mile when it comes to customer service.
Understanding the Market 
It is also important that you have a solid understanding of who your target customer is and keep them in mind when making strategic decisions, particularly when it comes to marketing. A good way to do this is to pay attention to the customer journey and learn what causes customers to get in touch with your business. For call-centric businesses, this can be achieved through advanced call tracking software.
Quality & Rewarding Loyalty
Businesses can also encourage loyalty by making the product the best that it can be and through competitive pricing. They can also encourage and reward repeat purchase through loyalty programs to inspire customers to keep coming back.
Customer loyalty is essential for long-term success and building a base for your business, but it is extremely challenging to retain customers especially for new companies and/or those in competitive industries. This post should help a business to implement a few strategies to encourage customers to keep coming back and it will then become much easier as your reputation begins to grow.