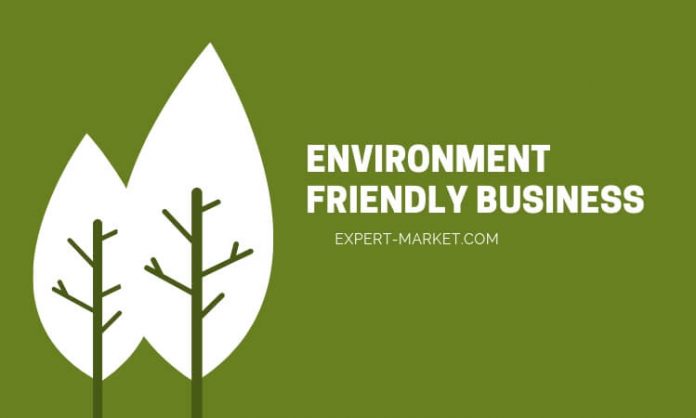 You must know by now that the environment is in danger. It is pretty old news by now, right? But environmental problems can hardly be called "old news". We have been aware of them for a long time, yes. But all the time, we are new and shocking evidence of the damage we are doing to the environment. As long as we are doing damage, then it is always going to be a hot topic!
Businesses have a particularly big responsibility when it comes to the environment. After all, it is mostly businesses that are doing the damage! Thankfully, there are loads of companies out there aiming to do good by the environment. It is important that you become one of them.
The problem is that a lot of advice articles for businesses that want to go green are very general. They do not really show how your business can be even more proactive when it comes to going green. So here are some the next-level steps you can take if you want to help the environment.
Promote green causes
Businesses can make a tremendous difference by promoting companies dedicated to helping the environment. One of the simplest ways to do this is by placing adverts for a given organization on your website. If you are passionate about protecting the environment, you can offer this advertising space for free. You could even provide a written statement about your company's concerns.
If you are using social media (which you definitely should be!), then you can make an even bigger impact. By Tweeting about your concerns for certain causes, you can increase exposure to them tenfold. Organisations like WWF, Greenpeace and EcologyFund are definitely worthy of such attention. (And no, you shouldn't be confusing WWF with WWE!)
Consider more advanced ways of going green
I very much doubt your company is uninformed when it comes to the benefits of basic green practices. Take recycling, for example. The chances are you already have a recycling program in place, or at least appropriate recycling bins. In fact, state laws often compel businesses to recycle properly.
But you can take it further. Do you provide coffee, tea and snacks for your employees? Consider going organic for communal consumables. And if that's not enough, you could consider renewable electricity. You've heard of solar technologies, right? They can be installed in your office if you desire. The benefits of installing solar lighting, for example, should not be underestimated.
Watch where you make investments
When you give money to other companies, you're providing financial support for whatever they're doing. And if they have terrible ecological practices, then this becomes a big problem. We tend to think protecting the environment is about awareness and giving things up. But it's also about watching where you put your money.
If you want to do business with another company, you should ensure that their practices are green. If this requires inquiring about their practices directly, so be it. You should explain that your company makes a big deal about being environmentally-conscious.
So doing business with a damaging company would harm your reputation! You can extend this to what you purchase for your office, too. For example, making sure the furniture you buy is from sustainable sources helps keep your money away from damaging companies.