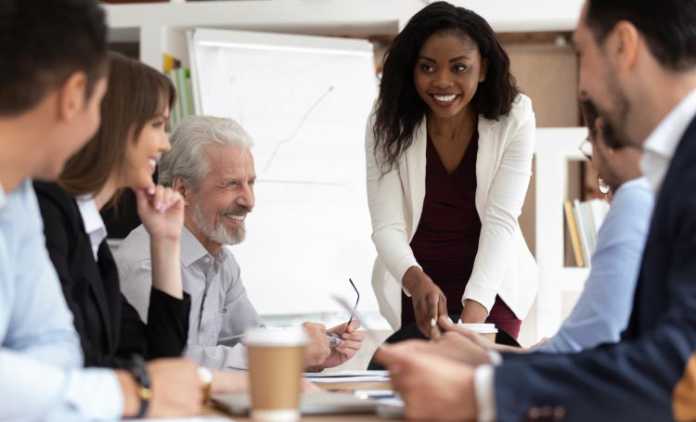 Your employees are just as important as your customers. Employees are valuable assets to your business as they provide products and services and influence the quality of your customer service. Employees are also the base of a long-running business because their performance impacts the longevity of your business and its ability to succeed.
To ensure that your employees drive your business towards its success, it's not enough to hire the best talents—you should also exert resources to ensure that employees stay engaged. Implementing engagement programs, namely offering a reward codes platform and giving out monetary bonuses, can positively impact your employees and, in turn, your business.
Here's how high employee engagement affects your business:
1. Increased Employee Productivity
Productivity is an essential ingredient to your business's long-term success. The more productive your employees are, the more profits your business earns. It allows your business to grow, offer more products and services, and reach newer target audiences.
High employee engagement affects your business because it fosters employee productivity. When employees are highly engaged, they're more invested in their jobs and will go the extra mile every day. They're aligned with the business goals and become more accountable for their contribution to the business. It results in increased productivity.
2. Lower Turnover Rates And Higher Employee Retention
On average, businesses spend 30 days and USD $4,129 to hire an employee. It still doesn't include the time human resources have to spend interviewing and training new hires. Hiring new employees is costly for a business, which is why it's vital to retain existing talents.
Building a high-performance team will come off easier when you have highly engaged employees. These employees will stay working with your business for years and won't cycle in and out of the company. Engaged employees are less likely to resign or quit because they're satisfied with their position and the company culture.
3. Lower Employee Absenteeism
Absenteeism can hurt your business. When employees are frequently absent from work, it can negatively impact the overall productivity levels and the morale of the entire workforce.
High employee engagement can result in lower absenteeism rates because employees don't only show up to work every day; these employees show up excited and ready to work. With these employees, your business won't have any problems reaching short- and long-term goals!
4. Less Workplace Stress
Stress is inevitable in the workplace. Regardless of the niche of your business and the tasks your employees have, stress will always be present. However, how employees see it depends on the level of engagement they have with their managers.
Highly engaged employees with supportive managers will manage stress easier because they know they're not experiencing it alone. Instead of feeling defeated because of stress, highly engaged employees seek help from their managers and even use stress as their motivators.
On the other hand, disengaged employees will likely experience chronic stress because they feel unsupported. Over time, this can lead to burnout, which can be detrimental to the employee's well-being and can be the reason why they'll quit the job.
5. Better Home Life
To harness the skills of your employees, you need to pay attention to their home life, as well. It'll be challenging for your employees to perform at their best if they have problematic homes or toxic relationships outside of work.
Do you know that high employee engagement also impacts the home life of your employees? Since highly engaged employees are happier and more satisfied with their jobs, they won't spend time complaining to their significant other about it and their bosses. As mentioned, highly engaged employees will know how to combat stress, which allows them to have more energy to play with kids after work.
Employees who are happy in their homes can contribute more to your company. Aside from being more productive, happier employees can easily foster relationships among colleagues and customers.
6. Better Customer Service
In the ever-competitive world of business, the quality of your customer service can be your edge among competitors. Companies can have the same products and services, but your customer service sets you apart.
If you're looking for strategies to improve your customer service, ensure that your employees are highly engaged. Engaged employees affect the quality of your customer service as they're more willing to think out of the box to fix a customer's problem or close a sale. Having this mindset creates a culture of consistently delivering excellent customer service.
Additionally, highly engaged employees pay attention to their work because they take ownership of their tasks. They're passionate about keeping customers happy and satisfied because they feel they 'own' the output of their efforts.
7. More Profits
Your business needs to earn profits consistently to thrive. How can you pay for supplies if your business isn't earning anything? Do you think you can continually develop innovative products and services if you don't have funds for research and development?
Highly engaged employees can be your key to earning more profits. Since these employees work harder and provide better customer service, your business will eventually earn more profits. Having a steady flow of income will ensure the longevity of your business.
8. Innovation
Industries constantly evolve, and businesses must adapt to changes. Being stagnant will prevent your business from growing and standing out from the competition.
High employee engagement can be your key to innovation as you'll have reliable sources of information to know how to improve your business. As mentioned, highly engaged employees take pride and accountability in their positions and will gradually seek ways to improve the processes they do every day.
For example, a highly engaged recruitment officer will be on the lookout for the latest trends and technologies in recruitment. Their desire to improve their craft will open opportunities for your business to improve and adapt to the changes taking place in the industry.
Implement Employee Engagement Programs ASAP
Your business can experience all of the things mentioned in this article if you prioritize creating effective employee engagement programs. These programs should be part of your business strategy to ensure that employees are consistently motivated to be at their best.