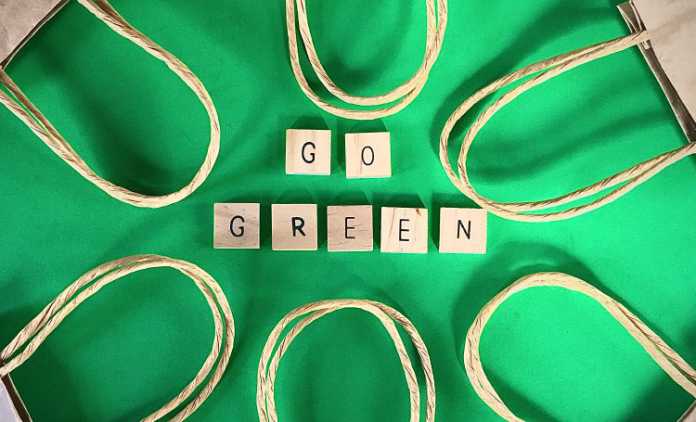 Banding is a buzzword when it comes to sustainable packaging. It helps to reduce packaging material and plastic.
A banding system will help a business speed up its labor-intensive process, without facing high maintenance and energy costs. Investing in a reliable, high-quality banding system, can prove to be one of the best automation decisions a company can make due to the numerous benefits it can provide. These are just a few ways in which a banding system will improve its automated system.
Reduces Carbon Footprint
Businesses across the world are looking for ways to go green. Adopting a sustainable business practice will provide numerous benefits to a business, going beyond helping to save the planet. With green business practices, companies can save money through their reduced energy and water consumption.
Improved Customer Satisfaction
One of the main intentions of automatic systems is to deliver products to their destination. It is to minimize the number of humans involved as much as possible. Within a manufacturing facility, having automatic machines reduces and limits human error from occurring. Improper handling and shifting in delivery vehicles can lead to product damage. Alongside this, cargo theft and tampering are additional concerns to consider.
With a high-quality industrial banding system in place, it will provide a secure seal around the product, ensuring that it is difficult to remove. Additionally, banding the boxes to the pallets during transport will prevent them from shifting whilst in transit. It is also another way to ensure the products are not damaged as they are transported from the manufacturing facility to the customer.
Having quality banding in place will help in minimizing any of these risks from occurring. For a business, it ensures that the product is delivered without any damages. Ensuring that the customer is satisfied with their product and overall service. The seamless process will ensure that the business does not lose profit from having to replace damaged products. It also ensures that the client has an excellent customer experience with the company.
Frustration-Free Packaging
The opening experience is essential. Customers want to open their packages quickly and intuitively. An industrial banding machine, such as the ones from Felins, can help businesses become more efficient. For companies that have material-intensive packaging options, opening the container may involve a great deal of effort, which could cause frustration. For the customer, this could be off-putting. With product banding systems, the removal of the product from the bundle is quick and easy.
A banding machine can help a business in their contribution towards their overall efforts to go green. If the banding machine requires no warm-up period, it will reduce the electricity consumption.
The Bottom Line
Using a banding system provides a more efficient process for a business. It will help to maintain a positive, professional image that can boost a company's profile. As a result, it provides more convenience for both the company and the customers. With errors minimized, a quality product and a positive overall experience have been delivered.