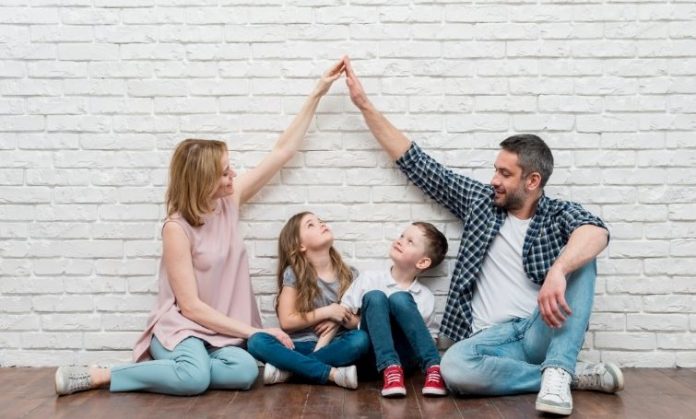 Purchasing a new home can be both a daunting and an exciting thing to do. There are a lot of houses for sale in Anchorage Alaska, and you can buy one according to your budget and need.
As someone who is planning to make a purchase, it is important to know how buying a house goes about. Here we have gathered a concise step-by-step guide for the home buying process.
Strategic Planning to Buy Buy a New Home
Step 1: Start at the Beginning
And this goes without saying. You should be aware of how much your budget allows you to spend. You should know which areas you prefer to live in and whether you need to apply for a loan or not.
Apart from the financial factors, you should also pay heed to your factors like distance from the nearby schools, how far is your workplace, and whether all the everyday amenities of life are easily available in the preferred area of your living.
Step 2. Ask: What Is Your Credit Score?
Your credit score is extremely important when it comes to buying a new house. For this, you have to review your credit report thoroughly. A higher credit score means that you will be receiving a low-interest rate when you will get a loan. If your credit score is not on the higher side, then you should work on improving it.
Step 3: Also Inquire: What is Your Affordability Rate?
Once your loan is approved, you will be informed of how much money you can borrow. Based on this you can map out how much money you can pay as a downpayment.
Step 4: Work Out On What You Want
When it comes to buying a house, we all have a wish list. You should know the size of the house you want, how many rooms it must have, and what the exterior should be like.
Step 5: Hire A Real Estate Agent
Hiring a real estate agent is very important because of their experience and the way they know to find exactly what you are looking for.
A real estate agent should be hired because he knows the value of the marketplace. He knows how to offer a price that is in line with your budget, and he can negotiate a perfect deal as well. Real estate agents are also connected to all the other professional people and also help out in drawing a perfect contract of agreement between you and the other party. They are also aware of the pros and cons of living in a certain area and help you in reaching a decision. Apart form this agencies like NC Cash Home Buyers can also come quite handy.
Step 6: Start Looking for a House
Once your loan is approved and you have a real estate agent by your side, it is time to start looking for a house. The best place to start is the internet. a lot of people put up their houses on sale on various websites. They mention all the required details and put up the best pictures of the interior and the exterior of their house. you can shortlist the houses which fit your requirements the best and can pay a visit to them.
Your agent can also show you houses which are according to your requirement. He can also schedule a viewing for you. However, you need to be flexible to make the best purchase.
Step 7: Ask: What to Look Out For During Home Tours?
Although you will get a complete idea of a particular house's condition through the inspection report, you can watch out for a lot of things during your home tour as well. You should, especially, look out for any cracks in the walls and the floor. You should see the water pressure in the house as well as the sanitary fittings. The heating system of the house should be working properly, and the exterior quality of the house should be good as well. check out if there are any electrical issues present there as well.
Another important thing which you should check during a home tour is the outside noise which you can hear from inside of the house.
Step 8: Go Ahead With An Offer
Once you have finalized a house, go ahead with making an offer to the other party. Your real estate agent can help draft an offer.
Step 9: Close The Offer And Move-In
Once all the preliminary work is done, it is time to close the deal. But make sure to make a final tour of the house to double-check that everything is the same as shown to you earlier. Once everything is satisfactory, gather your stuff and move into your new house.
Remember that you also have to sign some more paperwork when closing the deal. Although it does not take much of your time, it is the last thing in the whole buying a house process.