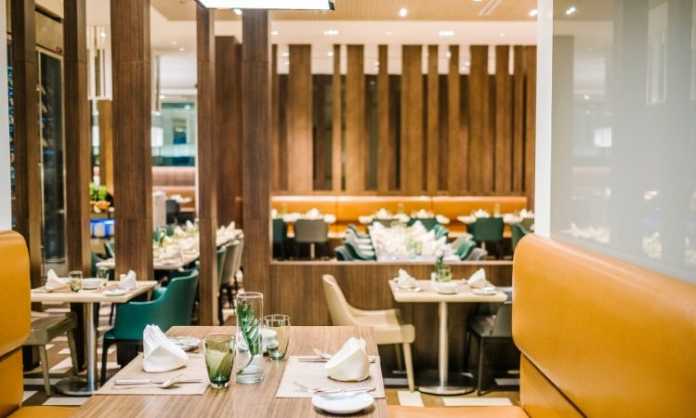 People visit restaurants not just to eat but also to relax and spend some quality time either alone or with friends and family. Thus, apart from the quality and taste of the food served in the restaurant, the ambiance should be outstanding. Furniture plays an essential role as every customer expects a restaurant to have an attractive interior.
Nowadays, customized restaurant furniture is gaining a lot of importance among the restaurant owners as it can provide a marvelous outlook to their restaurants and also helps to gain the customer base. Moreover, the restaurant owners are showing interest in customized furniture due to the availability of dealers and experts in the market who can both create and install it.
There are different reasons for which you can think of installing customized furniture in your restaurant. Here, you can know about the reasons why you must try installing customized furniture in your restaurant.
Reasons to opt for customized furniture for your restaurant
Some basic reasons for installing the customized furniture in your restaurant are given below:
1. Adds uniqueness to the restaurant
With the help of customized furniture, you can add uniqueness to your restaurant. A perfect theme can be designed when it comes to the interior. Customization in furniture can lead to outstanding branding of your place. You can make use of the colour code in your restaurant. Apart from the colours, you can be creative to match the interior design of your restaurant.
2. The durability of the furniture
In the case of readymade furniture, you can never be entirely sure about its quality and durability. But, things can be different in the case of customized furniture. You can check the quality of the raw materials that the builders are using to make the furniture. To know more about customized furniture you can click here.
Moreover, you can have full independence when it comes to buying raw materials from the market. As a restaurant owner, you can always purchase the necessary things on your own and then provide those to the ones who are making the furniture. In this way, you can be assured of the quality of your custom made furniture.
3. Boosting the local economy
You can boost the local economy if you give an opportunity to the local artists. This can help your restaurant to gain much repute locally. As a result, you can expect to observe outstanding growth in your customer base. This is a positive aspect for your restaurant business as it can help you to get outstanding profit along with the repute.
Considerations to choose customized furniture for your restaurant
There are certain considerable factors that you need to make while choosing customized furniture for your restaurant. Here, the primary considerations are mentioned in detail.
#1. Budget
The basic thing you must consider while purchasing the customized furniture for your restaurant is the budget. Remember that the cost of customized furniture will be more than the readymade variants.
#2. Brand positioning
When choosing your customized furniture, try to keep the fact of brand positioning in mind. Brand positioning is important for your restaurant, as the customers can easily recognize your place. Good brand positioning leads to effective brand loyalty. If you create a marvelous theme, it can create a prominent impression on the customer's mind.
Furthermore, you can ensure perfect brand positioning while designing an interior theme that matches with the menu you serve. Suppose, your goal is to serve seafood dishes, you can use the furniture pieces that project the impression of the sea. In such cases, various shades of blue colour can be preferably used.
#3. The ability of the artisans you appoint
Readymade pieces of furniture are available in different showrooms, but they do not carry a unique outlook. On the other hand, customized furniture is made by artisans. When appointing a team of artisans, you must always check if they are experienced in this field. There are different companies from where you can hire the artisans after checking their previous work.
#4. Quality of raw materials
Making customized furniture for your restaurant is not just a matter of labour but dedication. As the owner, you must always keep a close eye on the raw materials that the artisans are using. You must check if the wood, steel, iron or plastic used to make the furniture pieces are of the best quality.
#5. Available space in your restaurant
When it comes to the usage of customized furniture in your restaurant, an architect or a professional interior designer can be your best friend. These people can instruct you about space availability in your restaurant. Moreover, they can make a blueprint where you get a clear idea of positioning the furniture props.
So, these are some reasons and considerations that you must keep in mind while installing customized furniture in your restaurant. You should be aware of the target customers, essence and location of your restaurant while installing the furniture pieces.