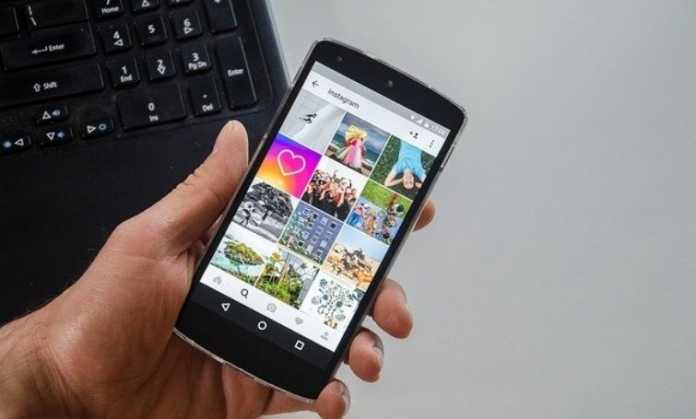 Videos are the next big rage in digital content. They are the go-to approach to grab the user's attention and hold them hooked to your content for longer.
Studies have shown that more than 54% of consumers wish to see more video content from the brands they follow. Instagram has, over time, revamped its interface to be highly video conducive.
If you are wondering how to sell on Instagram using video, you must know they have a one-billion daily active user base that is always on the lookout for better content. The right kind of videos will provide stunning results for your brand.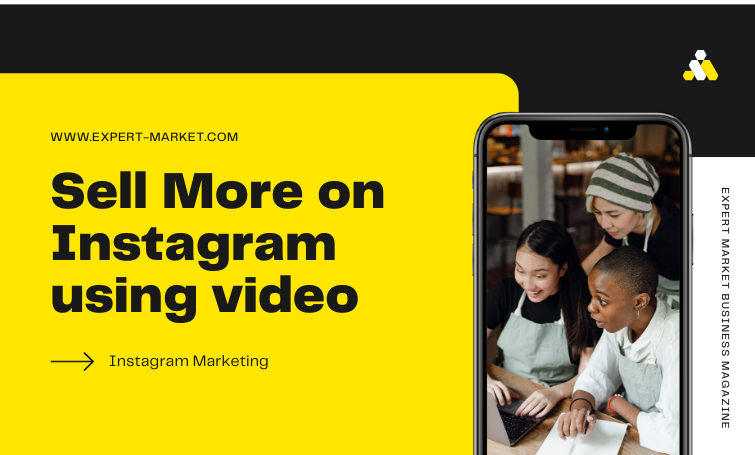 Five Types Of Videos
Each of these video types on Instagram contains restrictions to a specific size, orientation, and fluidity. If the video sizes and ratios confuse you, tools like InVideo have pre-made templates optimized to the right dimensions.
Here are the five types of videos on Instagram:
1. Feed Videos
The feed video is one of the most straightforward ways to post content. The unlimited scroll on the front page on Instagram is called the feed. These videos (and photos) also save on the profile of each user.
The feed videos are ideal for timeless content and must remain on your feed for much longer. They produce better eyeballs on the page and hold a run time of one minute.
The videos must be compact, to the points, and keep the user coming for more. These videos could be in a 1:1 ratio or a 4:5 ratio. The 4:5 scale has as most substantial visibility on phone-screens.
2. IG-Live.
The broadcasting tool of Instagram is a great way to make live interactions with followers and create videos on the go. These tools help stream in real-time and curate shows, discussions, podcasts, or Q&As.
They also help build a deeper relationship with the user base since interactions can be addressed in real-time. Instagram Live even allows another user to join the stream, making this a perfect platform for collaborations.
The IG-Live can also store up to sixty minutes of the video after the live-stream concludes onto your profile's IG-TV section.
These videos are vertical and do not adapt to any other size. They are also very dependent on the internet strengths of the end-user. The IG-Live is accessible from the Story Tab on Instagram.
3. IG-TV
IG-TV is the most popular video limb of Instagram. These videos intend to have a longer run-time, anywhere above one minute. Video on IG-TV opens on a different lightbox as opposed to those on the feed that play as you scroll.
These videos have provided Instagram users with the leeway to upload longer length content and keep users hooked. The IG-TV videos also occupy a separate tab on the user's profile. This segregation allows followers to sort through the videos easier.
Instagram has made it easier for audiences to find these videos using a preview feature. Every video on IG-TV is allowed a fifteen seconds preview as a feed video. Users can see this preview and then click to open the full-length content.
The videos on IG-TV can be in 9:16 or 16:9 ratios. These allow for full landscape or full portrait mode views. For a better user experience, many depend on the 9:16 mode.
4. Stories
In 2016 Instagram launched the Stories feature in what seemed like an attempt to compete with Snapchat. These stories have since become the highlight of Instagram.
These videos have a life of only twenty-four hours and experience right after that. The design grabs a user's attention and retains them on the app for as long as possible. These small fifteen-second videos are a game-changer for any user.
You can create engaging videos and derive better reach to your profile with add-on features like polls, stickers, location tags, and much more. They are easy to consume fast-paced videos that produce an immediate call-to-action.
Features like story-repost and tagging have also enabled users to collaborate and generate much better interactions and shares on each story. These videos are typically in the vertical-orientation, making them much more comfortable to consume on the phone.
The videos on Instagram story must be in a 9:16 ratio to fit the screen entirely. Other sizes can also be shrunk down (or zoomed in) and edited using in-app features.
Other tools on the story-tab, like creation, boomerang, layouts, etc., make this Instagram story the go-to place for fun and snackable content.
5. Reels
Lastly, the more recent creation of Instagram is Reels. These are often referred to as inspiration from the popular social media platform tick-tock. The videos on this last only fifteen seconds and auto-load aggregate content.
This means that the content generates one-after-another, irrespective of the profiles they follow. This type of video becomes a powerful tool in helping find new users and grow your following.
They also come with advanced sound and video editing options that enable users to make crip and professional-looking videos. The right idea is treatable in just a few minutes using these tools.
The reel videos, like stories, are also ideal in the vertical orientation.
Pro Tips:
Here are three pro tips to make this video journey better. Firstly, always add geo-location tags as often as possible. This helps users in a dedicated area, find your videos, and follow your work. Second, if you are a business, switch to a business profile to better call to action on your page.
Thirdly, videos are easy to create, and more people make them today. If you wish to rise to the top of the clutter — the quality of content must be as superior as possible.
Final Thoughts,
The only way to make the most from videos on Instagram is with consistent posting. The more often you post, the better your chances of finding an audience. Keep a content plan in place and abide by the schedule.
Lastly, pay close attention to the size and dimensions of each video type. Small alterations and improper cropping can make your videos look unflattering and annoy the users.