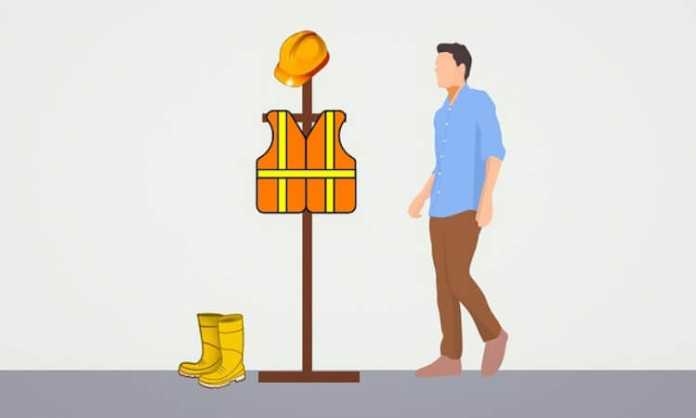 For your business to be successful, you need your employees to work to the maximum. And for that, you need to think about the workspace. Your staff won't be productive if they fear for their lives every time they enter the building.
They will do their best, however, if they enjoy coming into the office. Plus, you have to adhere to the safety rules and regulations. With that in mind, you need to take health and safety seriously. Here are a few tips that will help you achieve your targets.
Clean The Office
The majority of incidents occur because of a trip or a fall. As you can guess, clutter does not make that less likely. In fact, it makes it more likely. There is no need for clutter in any business premises because it gives off a bad impression to visiting guests. And, it lowers productivity levels.
For those reasons, clutter should not exist in the first place. Add the fact that the firm could be liable for damages and the mess needs cleaning up as soon as possible. A good trick is to get your staff to do it. Tell them that they are responsible for their workstation. Then, it is their responsibility.
Think Of The Bigger Picture
When it comes to health and safety, you might only consider your feelings. That is to say, you will think about your ability and the ability of others. But, what about the people less gifted than everyone else? They need as much if not more attention in the case of an emergency.
Disabled people, for example, might need evacuation chairs to get down the stairs in time. Or, smaller employees might need a stool to help them reach the top shelves. Whatever the scenario, you have to cover every base. And, to do that, you need to think about every person in your employ.
Invest In The Right Equipment
An employee can only do their job safely if they have all the tools. It is staggering how many businesses don't invest in the right equipment or let it go to waste. Of course, there is the financial element to consider. However, it will cost you more in a lawsuit than it will in replacing old or faulty gear.
The best thing to do is to take an inventory of all the company's equipment. Then, you can decide which are good and which need replacing. Also, you can fill any gaps in the inventory. You will find that employees will do a better job when you invest in more equipment. After all, it is essential to the task.
Put Up Guards
There are some dangers that you can not deal with sufficiently enough. Machines, for example, have sharp edges and can do a lot of damage. Still, you need them for the manufacturing process.
All you can do in this case is put up guards to protect anyone handling the machines. The guards should stop them from getting injured. Signs are also a good idea so that your staff aware of the danger. Don't assume it is obvious because it might not be to another person.