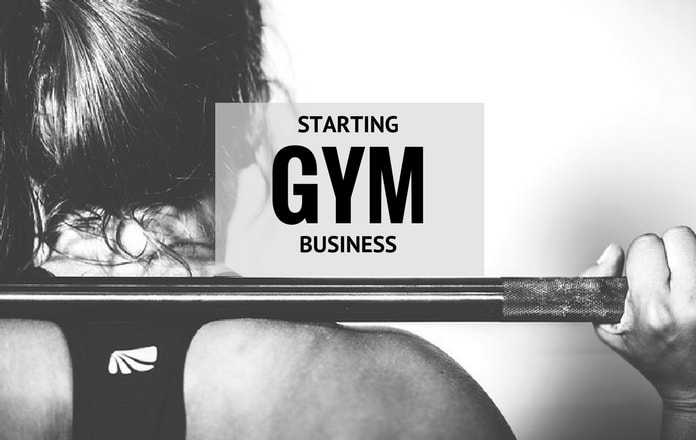 Gym Business Opportunity – Why Open a Gym?
Our daily routine is more stressful than we can imagine. In pursuit of becoming successful, we tend to forget about the most important things that is ourselves. The best way to keep ourselves fit is to eat right. Keeping a balanced diet helps us to stay healthier. But whether we are at work, at home or in college, junk foods attract us more than anything else. A bucket of French fries will definitely attract us more than a plate of salad. This has led to not only un-healthiness but also to many diseases, especially in women. We should be more conscious about our health and fitness than anything else.
This is a great idea for a business venture. Opening a gym in your locality is a great business with one time investment. With more and more people becoming conscious about gaining weight or maintaining their lovely figures, a gym would come as a relief. Moreover, since it is your locality, your neighbours will be ones flocking to your gym so you get to see many known faces. A gym in the locality would mean that people with hardly any time on their hands would be able to come to your gym since they would be able to save the travelling time. A gym in the colony would mean that no matter how late it is,  you will be able to hit the gym even after your office hours.
Gym Business Planning
Market research:
Check for competitors in your locality. Visit their fitness center and analyse the crowd, check their equipments and number of staff. Prepare a business plan based on these information and mention your own offerings. After doing market research, you will get to know the demand for gym business in your locality. You will also get to know about number of customers which you can attract in your own fitness center by offering extra facilities.
Location of your fitness center:
Location is the most important. Your colony is not a small area which is why it is best to first scout the entire place before deciding on a particular location. I have seen many small fitness center running in basement, if you have proper place in your home then you can setup small gym easily. If you are planning for rented property then you should look for foot traffic and accessibility. Also, look for place where proper parking space is available.
Equipments:
When opening a gym, you must be well-equipped with all the necessary machines and other gym facilities. You have to provide better equipments than your competitors. Go for latest equipments because this is the first thing which your customer is going to notice about. A trademill with LCD touch screen and WiFi connectivity is most preferable by customers than traditional trademill.
If you want, you can also have provisions for steam rooms and sauna baths, similar to those you'd find at an establishment offering an infrared sauna in Manly. They are really good ways to de-stress one self after a long day of work. With such modern spa facilities, more and more customers would be drawn to your gym. Music is an important feature of any gym so having a good music system is good. Also, Add a juice bar for customers to chill after an immense workout.
Investments:
Opening a gym is not that easy because you have to investment lot of money at the beginning and it depends on your budget. Investment is dependent in your city and locality in which you are planning to open your gym if you are going start in rented property. Apart from city and locality, other factor are number of equipments, types of equpments, etc. A small gym in good locality with some good equipments will cost you something around 20 – 25 lakhs.
It is that type of business in which you can invest upto 1 crore if you have budget.
Hire Trainers & Dieticians:
Another important aspect of any gym is gym trainers and dieticians. Employing qualified trainers and dieticians is a must for any gym to understand the requirements of every costomer. For example, some customers will join your fitness center to lose weight and some will join to gain weight. Therefore, a qualified dietician would be able understand the customers requirements and will provide proper guidance regarding diets to everyone. You could also use fitness software for gyms to make things much easier for your staff, as well as your customers.
Since it is your colony, you will know which authorities to approach with your idea. Therefore, all you have to do is take the permissions that are required and go ahead with opening your own gym. Naming your gym wisely would also attract more business.
Business Registration:
Registering your business is very important because you are going to make money out of this business and you have to pay taxes as per your annual profit. You can go for private limited company registration. Register your business and also get tax registration done in the name of your business. Read more about business registeration here
Offer Special Discounts:
When you conduct a research, you will be able to find out which type of people would flock more to your gym. Adding special discounts for such people would earn you more clients. Lots of people would be the office goers and the students. They hardly have time to spare in the morning which is why it would be easier for them to hit the gym in the evening. Offering students discounts and other attractive feature would draw them in more.
Conclusion:
Opening a gym is a lucrative business idea owing to the unhealthy lifestyle that we all lead nowadays.  A gym will help you get better acquainted with everyone as well as keep you fit! Check out myfitnesshub.com for all your supplements, equipment and workout needs