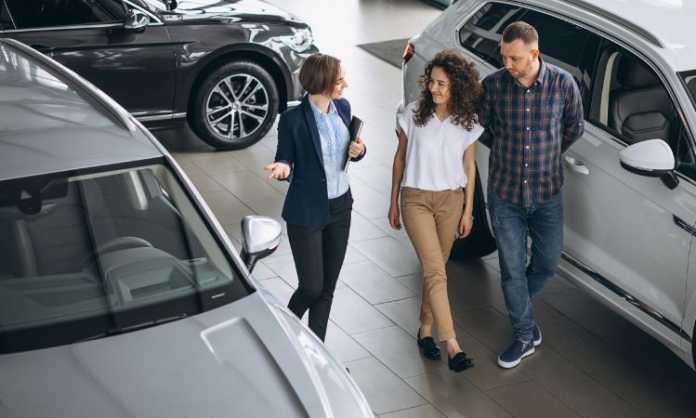 Buying a new car is like a dream coming true for many. That is the reason why there is some excitement to visit a car dealership showroom for checking out the various models and taking a test drive. While in today's time, you get a lot of information related to cars and related aspects on the internet, yet most people leave everything to their visit to the dealership.
Doing this often prevents them from making the best use of their visit because they get convinced by whatever the salesmen tells them. Such a purchase may lead to disappointment later.
However, while the salesmen are only doing their job; as a buyer, it is your responsibility that you do your share of research before visiting the dealership to make an informed choice. It is crucial to gain knowledge of various aspects related to your preferred car along with one or two alternate options. You should find out some details about variants, technical aspects, best car insurance, car model, and more such things.
So, if you are planning to buy a car anytime soon, follow these five ways to make sure you can make the most out of your dealership visit:
1. Research About the Car You Want to Buy
Before you head out to a car dealership, you must have a fair idea of the car you want to buy. For this, research about the car specifications, model, fuel type, features and cost beforehand. In the past, one could only get car-related information in magazines or through dealers. But these days, you can quickly get it online at various car comparison portals.
Doing this before you visit a dealership will save you a considerable amount of time and money. It will also prepare you to ask the right questions before buying a car.
2. Work Out Car Financing in Advance
If you want to buy a car in cash, then financing will not be a problem. However, most people prefer to finance their cars via car loans that are available at varied interest rates. You must dig deeper into car loans offered by various banks. Get information about the down payment and EMI to finance the car of your choice. Also, make sure you know if the cost of buying one of the best car insurance policy alongside will be covered under the loan or not.
3. Do a Credit History Checkup
You might have heard of attractive deals on car loans offered by reputable banks. But you must know that not all individuals are eligible for these loans. Lenders check their creditworthiness through CIBIL score and only provide car loans to those who qualify. So, it is better to know about credit score in advance before visiting a car dealership. Otherwise, chances are that you may face disappointment at the time of making the payment.
4. Evaluate Your Budget
You may feel excited when you hop into several cars in a dealership while choosing one. However, in excitement, make sure you don't go overboard of the initial budget you may have set aside towards the purchase. You or your family may end up feeling inclined towards buying that expensive model or car, but it may later result in financial burden.
That is why, it is best to always have a budget in mind before visiting the showroom. Also, don't forget to include the expenses of buying the best car insurance and RTO cost in your budget.
5. Consider Car Insurance Cost
Many insurers sell some of the best car insurance policies. However, not all are suitable for the car you want to buy and it is different from every state. If you live in Virginia, there is also a SR-22 insurance which is not your usual type of insurance but is proof and a guarantee that a high-risk motorist is maintaining the minimum required insurance. SR22 insurance Virginia requires drivers to carry a minimum of $25,000 in bodily injury or death coverage for a single person, $50,000 for multiple fatalities or bodily injuries, and $20,000 for property damage. You have to decide on the policy cover, add-ons, and policy tenure while purchasing the best car insurance policy. Also, consider the insurer's reputation.
Buy the policy from renowned insurers like Tata AIG, known for their high claim settlement ratio and active customer support services. Since you will always need car insurance, you can save more by buying the policy for the longer term at one go.
If you have plans to invest in a new vehicle, it is crucial to spend some time on research before you visit a dealership. Your knowledge about the car-buying process will help you make a wise purchase decision that will add more comfort to your traveling needs.