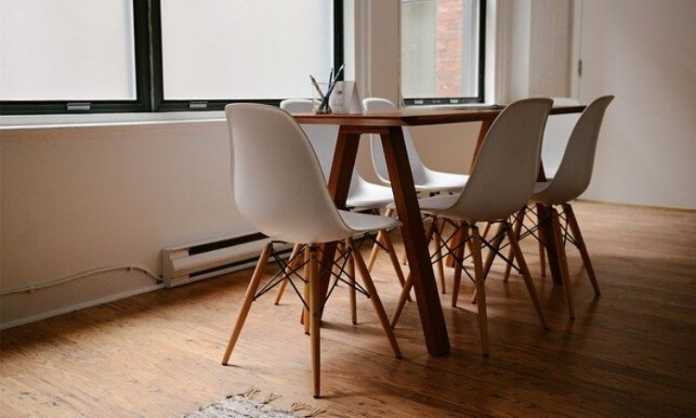 If you are planning to start a new business and have a great knowledge about furniture, this article can change your life. Furniture brings a new essence to everyones house, it makes house complete. You can start a furniture rental business as a new start up, which has become a very large industry in last 5 years.
The following contents will help you know all about "Steps to start a successful Furniture Rental Business".
What is a furniture rental business?

Scope of the business?

How to start your furniture rental business.

How to gain success in this business.
Let's start with the basics and gain some knowledge about this business plan.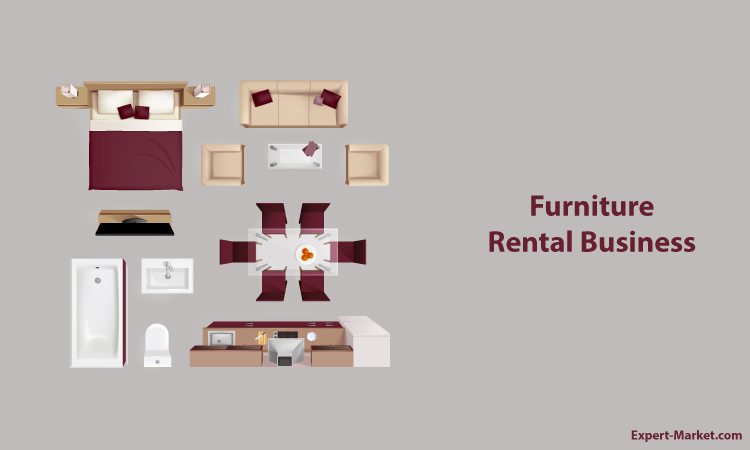 What is a furniture rental business?
Furniture of your house not only refers to the sofa, table and cupboard, it can also be extended to other parts of your house. The wooden work done in your kitchen, bathroom or any other place in your house also is a part of furniture. If alongside selling these items, if you start renting out the furniture, it can generate a good amount of money to you.
Every household needs furniture and without the presence of furniture, a house is just a bundle of walls. So the demand of furniture never goes down. People who buy a new place (shift their house) to a new location are always in need of furniture. These people become the prime customers for your rental business.
Such people don't have enough budgets to buy new furniture for their new house as they are unstable with their jobs. So, the best strategy for such people is to rent out furniture at a low cost per month so that they can buy them later on, when they become stable.
Scope of furniture rental business
If you are wondering about the scope of your business, then the following facts will change your mind.
Global furniture rental markets costs between $5- $8.

There is a subsequent amount of growth in the number of migrants domestically and internationally as well which expands the present market span.

The period of rental is below 2 years; hence la large time contracts are not required.
There are 2 types of customers you will get while running a furniture rental business:-
Customers are the one who define the success of your business. So lets us have a look on the potential customers of your business.
People who have shifted to a new locality in search of jobs, and do not have enough money to finance their home décor. So they finalize to renting furniture till they have enough to buy their own furniture.

New offices or start ups that also don't have enough to spend on their office décor. 
Steps by step process of starting your furniture rental business:-
Starting is the key; don't think too much that the opportunity ends before its consumption. Here are some important and relevant steps to start your furniture rental business as a startup. Let us have an overlook on the steps one by one in order to get a complete idea about them. 
#1. Identify your target market
The first and foremost thing you should do is to analyze your target audience. A target audience can be defined as a certain part of the locality in which you are interested. They are the potential customers for your business.
The product you are selling defines the potential customers itself. In your case, as stated above, two of the prime customers of your business are new offices and the people who have shifted to a new place in search of jobs and don't have enough money to finance their home décor. However, many people can have their reasons for rental.
Knowing your target audience will help in hardening the base of your business. This will ensure that your business has got a good start. Customers are the most important part while doing business; they act as backbone of your business and provide solid support to your enthusiasm.  
You are running a furniture rental business and if you plan to rent the furniture to old people, then you might have to shut down the business before reaching to the top. The bottom line is that you should have an adequate amount of knowledge of market to which you are selling your product to. 
#2. Select the particulars of your business
Establishing an identity for your business is very important task. There is a huge variety of furniture in the market that is being sold. All you have to do is to select your own niche. 
It does not need to be only chairs, sofa set, dining table or cupboard. It can be anything ranging from a room cooler to a vacuum cleaner. You just have to be sure in what furniture you are willing to grow your business in. 
More examples could be home furniture, luxury furniture, kitchen décor or anything related to the house or offices. There are many branches of home furniture i.e. kitchen furniture, living room furniture, bathroom furniture etc.
By selecting niche for your business, you will not only gain enough experience in that field, but your identity as a business person will gain a new respect as well. So it can be said that selecting the particulars of your business is very important decision while starting a new furniture rental business. 
#3. Source of finance
There are a variety of sources of finance available in the market and you have to select the best one according to your own budget. Different sources of finance have different rates of interest that serves different purposes. 
If you are planning to start a furniture rental business, you can seek help from banks as they provide loans. Also, credit loans are available in the market but at a relatively higher rate. You can choose which is the best source of finance for your business according to your budget.
As per the market rates, banks provide loan at 6% per annum. However, there are many loan schemes issued by the government of India which provide business loans at a relatively lower rate of interest (3% per annum). These schemes can be considered while planning the source of finance for your business.
You can also take up both loans in a proper proportion so that you can repay them at a faster rate than individual rate. Selecting the right source and a proper mixture of finance is an important step while financing your business.
#4. Find the perfect location
Finding a perfect business location for your rental business is very crucial in identifying your rate of growth. All you have to do is to think from your customer's point of view. First understand your business, which will make your vision clear and will make approach towards customers easy.
Ask these questions from you:
How will customers approach you?

Is your business making use of natural resources?

How are you planning to deliver the services of your business?

What is the level of competition? 
Get an answer from yourself and you will find a perfect location for your business.
Here are some useful tips for you:
If you are planning to rent out furniture in an area surrounded by offices, you can have a good start.

If you are planning to rent out furniture to schools and colleges, make sure they can approach you easily.

If you plan to rent out your furniture to normal people, make sure they can approach you.
Before choosing to open for business some place, examine the network. Peruse a portion of the neighborhood papers. Visit the library and do some examination on the history of the market place. Talk with other shop keepers in the region. Inquire as to whether their business is succeeding and on the off chance that they figure your business would do well there. 
Attempt to discover how open the built up business network is to new organizations that come to town.
#5. Get business paperwork done
With a population of more than one billion and as yet developing, India offers organizations an enormous, worked in and dynamic potential market to explore.
If you are interested in starting a business in this market, you have to complete the required paperwork and register your firm as an LLP (Limited Liability Company) or Private Limited Company and get a GSTIN (Goods and Services Tax Identification Number) in India by enrolling your business with the regulations laid down by the government of India.
After you have registered your firm, you have to get a warehouse for your business. Make sure of the following things before paying for your warehouse.
Make it sure that it has required capacity so that you can put all your goods into the warehouse easily.

Make sure that it is not too far away from customers, as it will increase the transportation costs for each delivery.

Make sure that it has a small office in it, as you will require a place to do all the paperwork.
#6. Initiate unique offerings
In order to make your business stand alone, you need to make certain reforms to your business style. You can initiate your business with some offers that makes you unique in the  market like you can offer free home delivery where as your competitors charge a certain amount for that.
You can also offer many things to your customers which will make your business identifiable. Some of them are listed below:
Free home delivery.

Zero security cost for first 100 customers.

A certain amount of discount.

A refundable security deposit before redemption.
#7. Form a rental agreement
When you have selected the business for you, you have to form 2 rental agreements. One is for the leasing of the warehouse and the office space, and another is for your customers.
A rental agreement will play a huge role in your business growth as it will determine your business's terms and conditions. You have to maintain a certain image of your business in the market, and in order to do so, you have to make a proper rental agreement for your furniture.
Not only for furniture, should a proper rental agreement for working space also be made to make your expenditures and income easy to calculate. 
#8. Expand your business via internet
Expansion is the sign that your business is growing. It also provides satisfaction to you and gives you a sign of protection. Internet is the main way you can expand your business and it will provide its services at a very cheap rate.
There are certain advantages of taking your business online:-
The reach of your business increases.

You will get orders from far away customers which will increase your goodwill worldwide.

You can leave behind your competition at a very early stage in your business.

You can get a customer feedback for every customer.

This will increase the number of orders you might be getting.
A customer feedback can also be useful in your business. It will help you become a better business man and will lead your business to success in short time. Therefore, internet can be a useful asset in setting up your business of furniture rental. 
Conclusion
Starting a new business is a very risky teak unless you have required level of determination and a perfect vision for the future. Furniture rental business also comes with a huge number of risks associated with it. However you can put an end to these pit stops if you are well planned.
Taking any step without precaution may lead to failure of your business, so have a good research on the topic with experts like banks, shopkeepers who are already indulged in this task or your own family members.