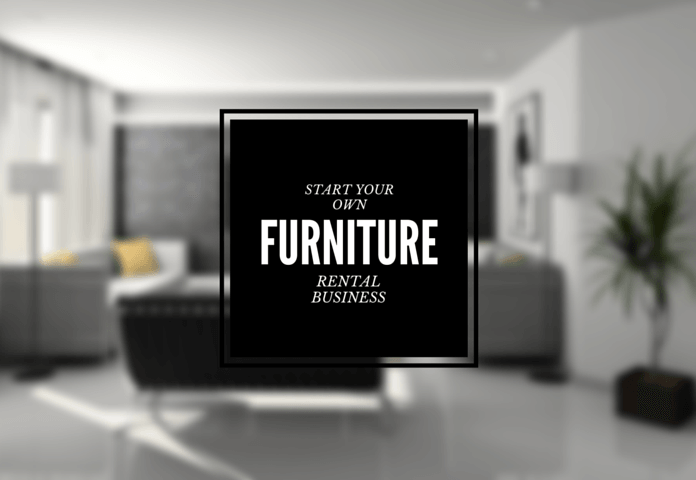 Nowadays you can get anything on rent. There are many business industries which are involve in renting various goods which include cars, bikes, and furniture. Furniture renting has become profitable business especially in urban areas because you can notice a huge influx of people into the cities from various parts of the country. You can see people, especially from software industries gets relocated to other cities on frequent basis, in fact they move to other cities for an undefined period of time and this is the situation where they cannot carry all their furniture with them to every city they get relocated. They cannot even buy and sell their furniture every time they change city.
This situation prompts them to get furniture on rent for a temporary purpose of decorating rented house in a beautiful way.
Renting furniture means a lot because each piece of the furniture should be refurbished so that customers enjoy quality furniture. Furniture needs deep clean every time they are given to customers on rent. There are several furniture renting businesses which offer various range of flexible furniture to the entire house, be it a bedroom, living room or main hall of the house. They offer plush couches, table for dining, floor lamps, tea light holder, soft furniture, beds and decorative furniture.
Starting this furniture rental business needs good seed money because it is compulsory to buy furniture which is attractive, quality and latest in designs. Modern styles of furniture work in favor of the business to a greater extent. Below points explain
How to start furniture rental business
Understanding Needs: After you arrange seed money, you need spend same in buying quality furniture because cheap quality furniture has less life span and majority of people never waste money in such inferior quality furniture. Since you buy furniture for renting you need to make sure that you are spending money on quality furniture. You need to buy furniture which attracts every eye. If you don't offer quality and well designed furniture then chances are less you make profits out of this business.
Prices: Location matters a lot to rent your furniture. If you are in posh locality of the city then you need to offer the best furniture at an affordable price. It doesn't matter if you charge more for a high quality and best-designed furniture. Some people don't look for the price you charge, all they want is quality and best-designed furniture. They spend any amount of money if you offer the best. You can rent out furniture on monthly basis or quaterly basis depending upon your furniture rental business plan.
Kinds of Furniture: You need to offer all kinds furniture that helps to decorate entire house. If you fail to offer all limited kinds of furniture then customers will look for another furniture renting company. So make sure you offer all kinds of furniture.
Maintenance: You need to maintain the furniture in a proper way because every customer expects to have well maintained furniture. Furniture should be refurbished every time customer's rental period finishes. You should make your customer feel that you are offering new furniture to them. This is what matters a lot when you want to make this business profitable.
Grow your warehouse: At the beginning you are going to start with less furniture but you have to keep in mind that you are going to collect all stylish furniture and store them in your warehouse. You can get furniture from auctions of offices and house.
Get a website: Create a website and list all your furniture in it because it will help you to get customers. You can create a website in very reasonable price. Online search trend for furniture rental is increasing day by day and I want you to take this opportunity and create a eye catching website which will help you in providing customers.
Also Read: How To Create A Website For Small Business
Marketing: This is one of the most important part and you need to handle it effectively. Marketing your furniture rental business is not that easy because of competition in online world. You have to come with effective marketing strategy on social media and SEO. At the beginning social media will help you in getting customers instantly. SEO is long term process and will give you good result in long run if done properly.
Also Read: How To Promote Business Online