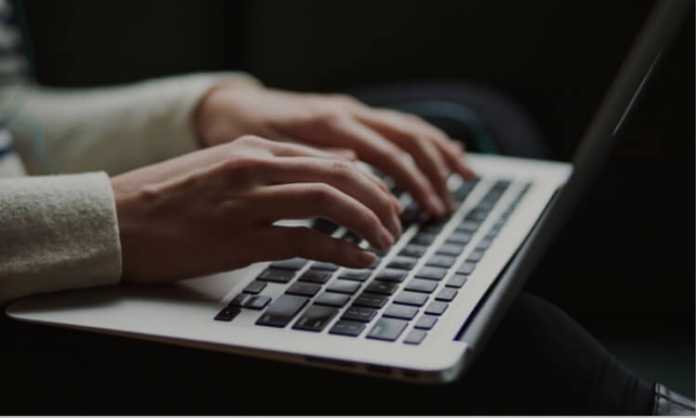 Blogging is a great career choice, especially if you're someone who enjoys writing and wants a flexible, creative job. How is this possible? It all starts by monetizing your blog.
The four key steps to making money from blogging include setting up a blog, creating quality content, driving traffic, and lastly, monetization.
It doesn't matter whether you're new to blogging or a blogging entrepreneur, you're likely aware of how blogging will increase your visibility online and potentially open more profitable opportunities in the future.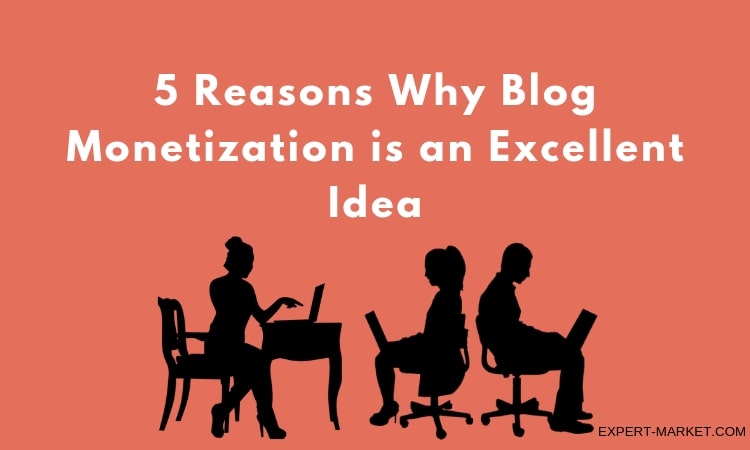 Focus on the creation of exceptional content.
If you want a successful blog, make sure you create relevant and engaging content for your readers. By doing so, you'll undoubtedly earn regular readers and they might refer other people to your website, increasing your traffic. More traffic means more income and better earning opportunities.
Make sure you know who your audience are and make a note of the content they like. Keep an eye on your stats and traffic to see which posts perform well. A great way to know what to post is by engaging your audience, asking them directly what they want you to write about.
You can create opinion polls on your blog and give your readers a say in what they want to read.
Money should not be the main motivation behind your blog, creating top quality content should be your first priority. The financial rewards come as a bonus for your excellent work producing compelling and innovative content.
A Job with Freedom and flexibility
Be your own boss! It's incredibly liberating to work from anywhere and you don't have to leave your current job if you're employed. You just need to have a proper time management schedule that gives you the ability to be productive at your work and still manage your blog.
For instance, you can do your regular work hours, and set about 2-3 hours before bedtime to check on your blog and work on your writing. Or, in between your work shifts when you have some free time, you can check your blog and spend some time brainstorming ideas for your next article.
Blogging can also be less stressful than typical job. Why is that? You can work from the comfort of your home at your own time and pace. It also offers a level of flexibility so you can attend school events with your kids or simply go to that mid-morning yoga class you particularly enjoy. It allows you to manage your own hours and make your own schedule.
Provide for yourself and your family.
Although it might be tempting, it's never a good idea to leave your day job if you haven't built up a solid income stream from your blog. Try and combine blogging and your current job until you're comfortable that blogging will give you the necessary income to provide for yourself and your family.
You won't become a millionaire overnight after you monetizing your blog, but it can be a good start for a source of income that will enable you to feed yourself and your family.
A survey by Problogger shows that 9% of 1500 people who tried monetization reportedly earned between $1,000-$10,000. It's not much to some people, but it sure can help pay some bills in the house.
You can definitely earn more than those figures and be able to take care of all your family's basic needs and wants but you need to focus on developing a strong and loyal following.
Building strong online community relationships.
Most successful bloggers and influencers have lots of experience behind them. You can expect to learn a lot from them not only about what has worked well but also the rookie mistakes they made. Everyone starts from somewhere.
There are many online groups and discussion boards where you can engage with other bloggers. You might want to get some ideas for new ways to monetize your content or be stumped about how to attract sponsored posts and advertisers. There is a thriving community and being a part of it can not only be lucrative but enjoyable too.
What's more, you can create long-term friendships and share the good, the bad and the ugly of the blogging world from others who truly understand.
Inspiration and Motivation
What made you start a blog or even consider monetizing your blog? Probably inspiration from other thriving bloggers and a desire for a flexible lifestyle. The same way you were inspired, you can inspire someone else who wants to earn a living from blogging.
Give your readers the insights into how you earn money, what's been difficult for you and how you've made decisions. You will be living proof that nothing is impossible as long as you believe and work hard. If you did it, they can also make it.
Knowing you are someone's inspiration not only offers a sense of satisfaction but can also be the motivator you need to get through the tougher times and become even more of a success.
Conclusion
If you feel you have a great passion for writing and blogging is your calling, then don't let anything hold you back. There are many ways you can earn from blogging such as affiliate marketing, email marketing, sponsored posts, advertisements, and much more.
Start slow and make wise decisions. It's likely to be tough at first but if you produce solid content and have a growth plan in mind, you'll be well on the path to earning a living and having a rewarding career from your blog.